Congratulations! 1st Place at the MCL Art Show in Russell today. From left to right are Maggie Baalmann, Sydney Meier, Jacob Heimerman, Mary Greenwood, Natalie Loftus and Samantha Zimmerman. Way to go!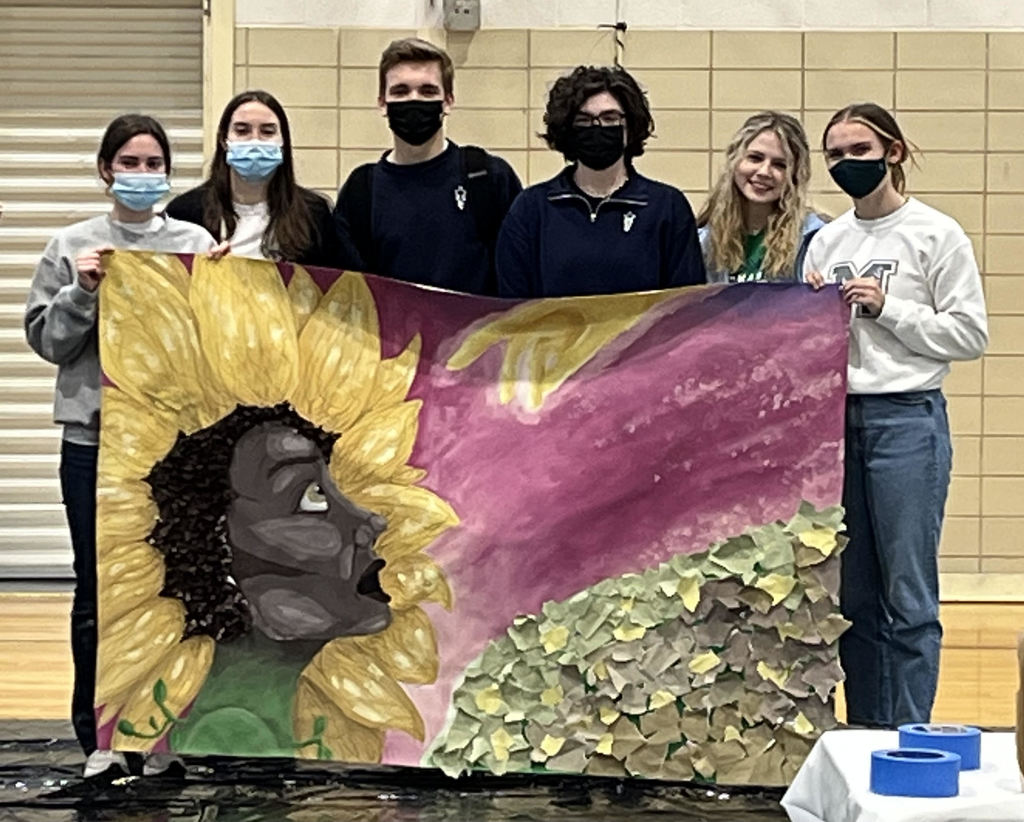 Happy Birthday to freshman Ella '25 who turns 15 today. Seniors Maggie Baalmann and Bryce Seib presented Ella with her TMP-M license plate. Happy Birthday Ella and Go Monarchs!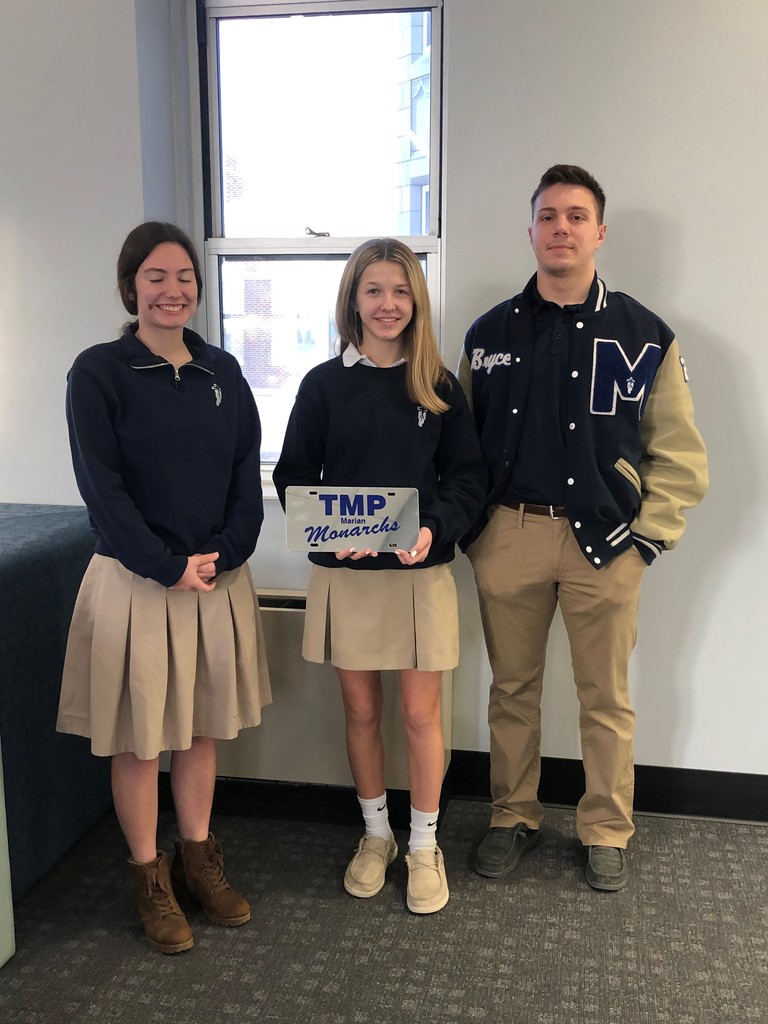 Freshman Ainsleigh Bain '25 turns 15 today. Seniors Rylee Stahl and Filip Rawski presented Ainsleigh with her TMP-M license plate. Happy Birthday Ainsleigh and Go Monarchs!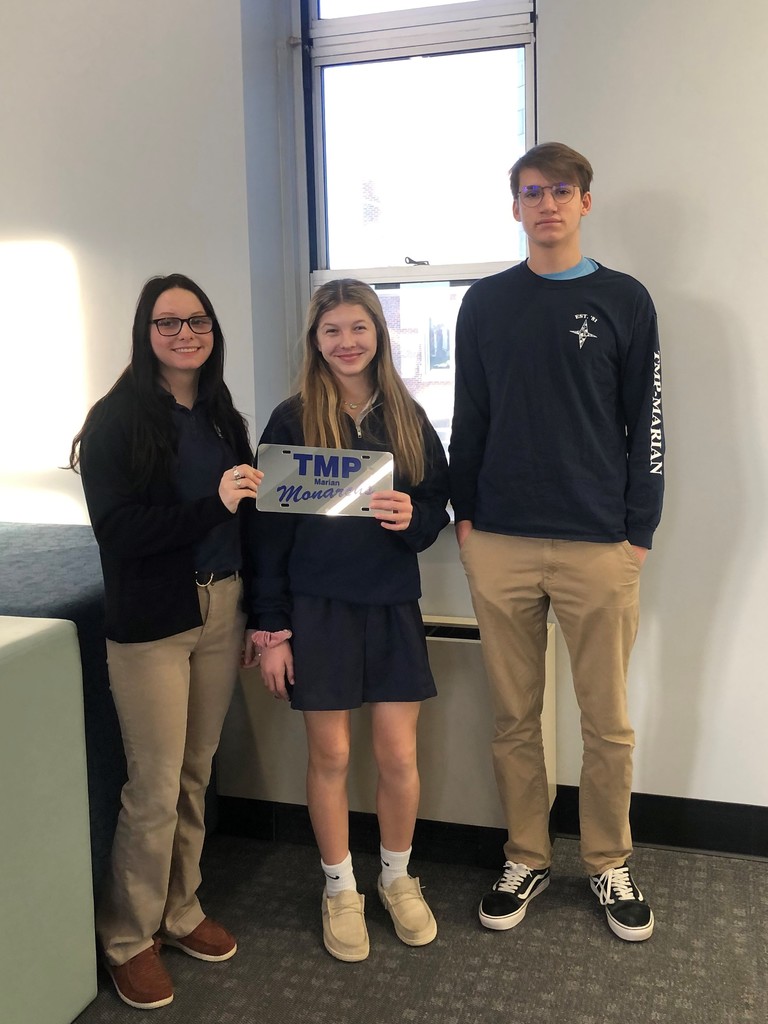 TMP-Marian is pleased to announce that Mrs. Megan Gottschalk has been hired to lead the Monarch volleyball team. She was the TMP-M junior high volleyball head coach for the past three seasons. "I am looking forward to the new challenges that being a high school coach has to offer," Mrs. Gottschalk said. "I'm grateful for the opportunity to continue being involved with a sport that I love." Megan grew up in Wyoming the middle of three children. She started playing volleyball in the 3rd grade and played all the way through to the NCAA Division I level at the University of Wyoming. She is in her 6th year of teaching PE at Holy Family Elementary.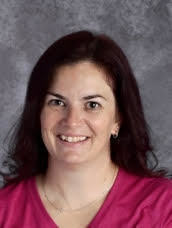 Freshman Cristina Fouz Garrido '25 turns 15 on January 15. Seniors Madelyn Seiler and Jace Wentling presented Cristina with her TMP-M license plate. Happy Birthday Cristina and Go Monarchs!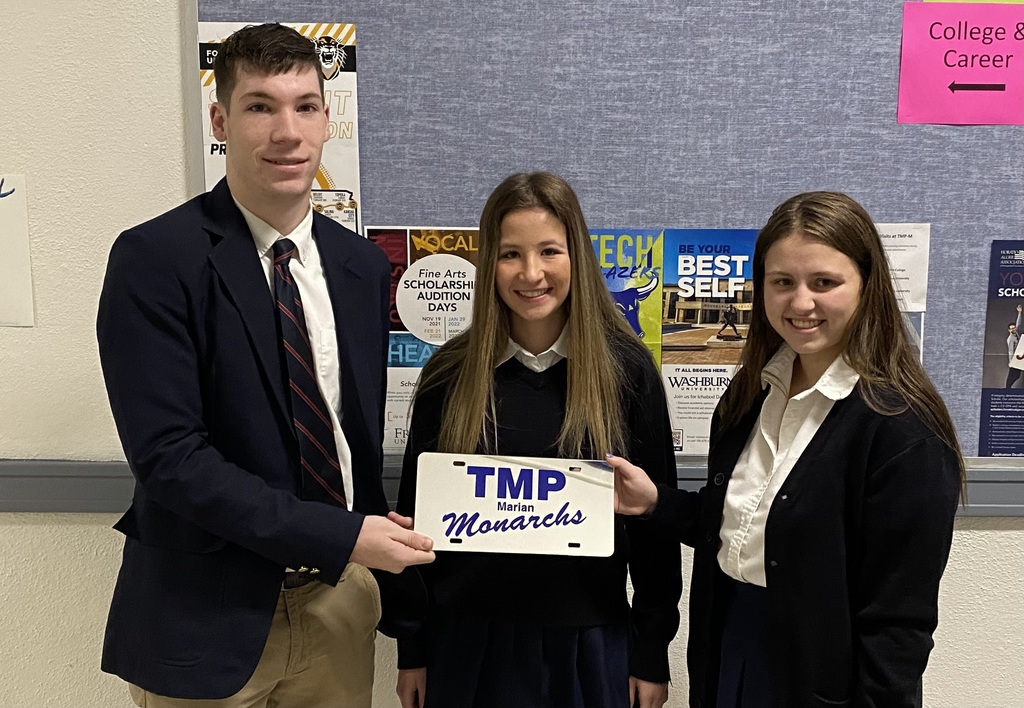 Congratulations to the high school Scholars Bowl team that competed in the MCL tournament on Monday, January 10th. They finished the day with a 7-0 record and first place finish. (Left to right Jensen Brull, Caleb Marintzer, Anna Stark, Tate Dinkle and Gordon Schroeder)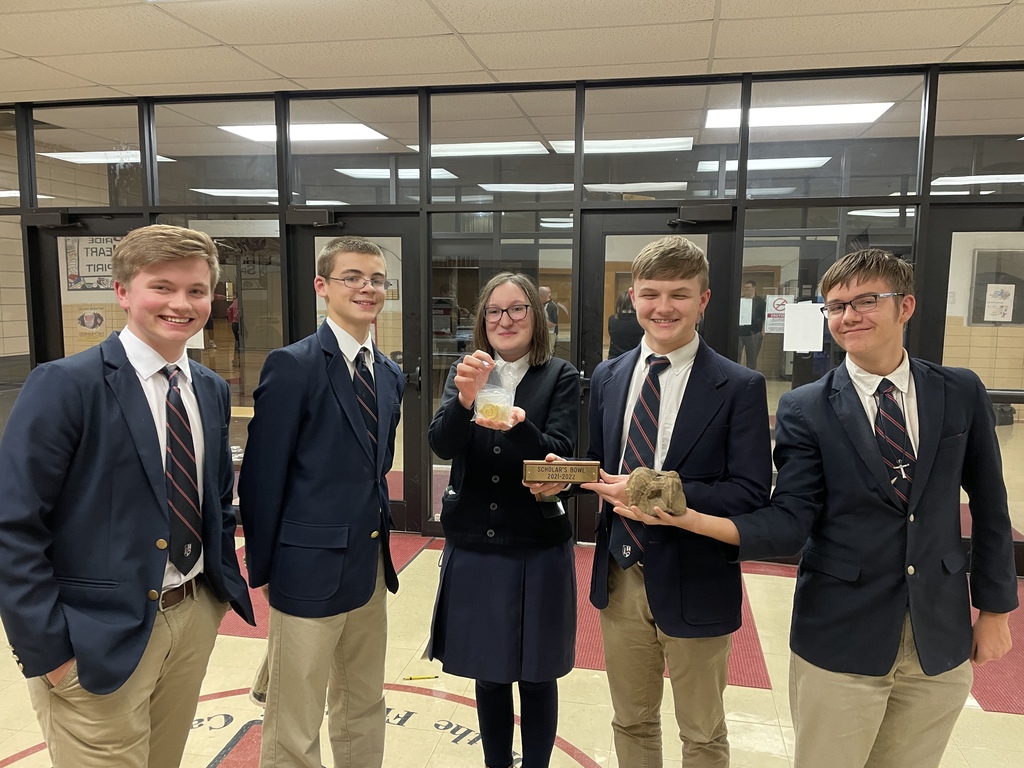 Seniors Jessica Herrman and Handrick Chen presented Alyxzandria Wendelburg '25 her TMP-M license plate. Alyxzandria turns 15 today. Happy Birthday Alyxzandria and Go Monarchs!

Congratulations to the junior high Monarchs who placed in the TMP-Marian 2022 Spelling Bee! Pictured right to left - 1st place Brynn Rebel, 2nd place Easton Werth, 3rd place Grace Schmeidler, 4th place Jenna Brull, and alternate Jared Anschutz. The top 4 students will represent TMP-Marian Junior High at the county spelling bee. Great job Monarch spellers! Thank you Mrs. Rose for coordinating an excellent event this year.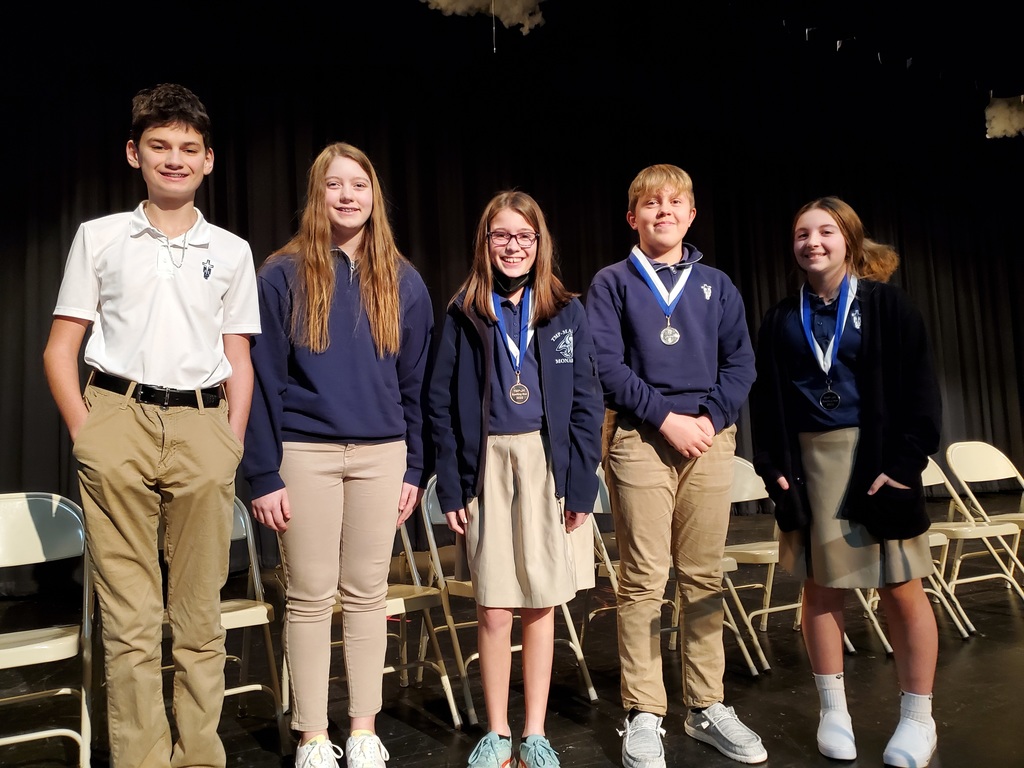 Due to Covid the Monarch's High School basketball games scheduled for today (January 7, 2022) against Sacred Heart and tomorrow (January 8, 2022) against Life Prep have been postponed. More information on the make up dates will be shared later.

Calling all future Monarchs! It's free admission for any K-8th grade student. Plus free popcorn and a pop. Bring your friends!


Tomorrow, female high school students can wear skirts with leggings (always allowed anyway) or wear khaki pants. The oxford and cardigan are still required. All students are encouraged to wear layers beneath the uniform such as long underwear to stay comfortable.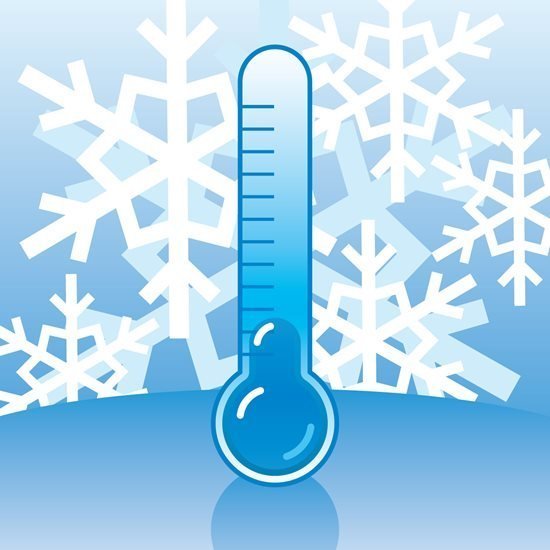 Due to the forecasted winter weather and predicted dangerous wind chills, TMP-M will not have school tomorrow.
Fellowship of Christian Athletes December Athlete of the Month: Jace Wentling

Catholic Diocese of Salina Schools By the Numbers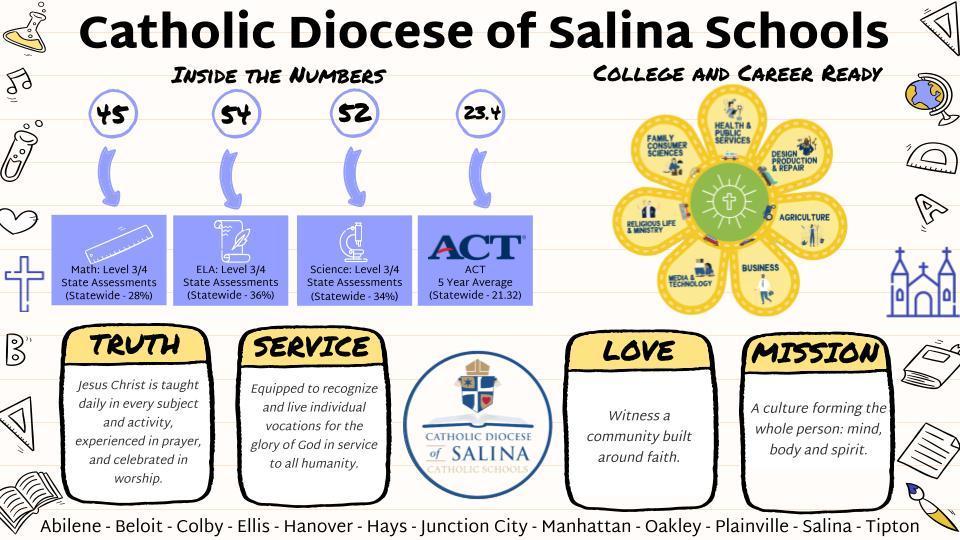 Hays Catholic Schools has updated its mitigation strategies according to the latest guidance from the CDC and the Ellis County Health Department. The main change is to using a 5-day quarantine period. Please contact your school office if you have any questions.
The Wichita Eagle has announced their All-State Football teams. The following members were named to the Class 2A All-State team: Jace Wentling (Sr.) - Honorable Mention Receiver and Kicker, Bryce Seib (Sr.) - Honorable Mention Running Back and Linebacker, Matthew Hess (Sr.) - Honorable Mention Defensive Line, Mark Rack (Sr.) - Honorable Mention Defensive Back, Kade Harris (Jr.) - All-Class 2A Defensive Back and Honorable Mention Quarterback, Kendall Walker (So.) - Honorable Mention Defensive Line.

Seniors Avery Werth and Jace Wentling presented Tessa Wentling '25 her TMP-M license plate just before Christmas break. Tessa turned 15 today! Happy Birthday Tessa and Go Monarchs!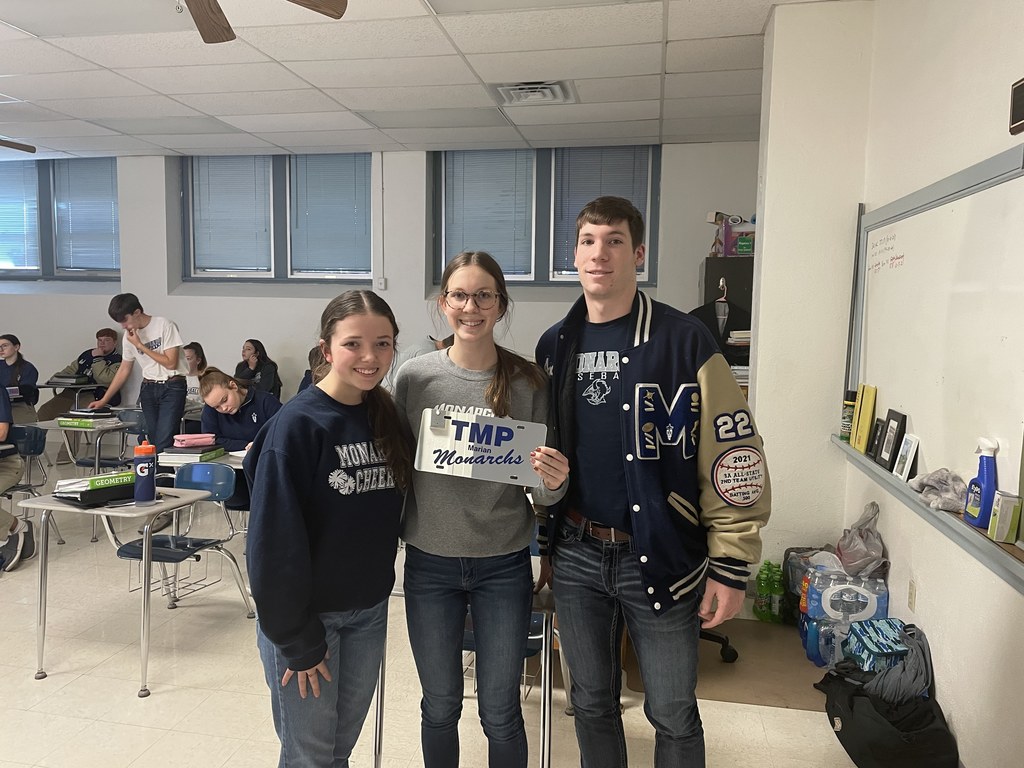 Seniors Sam Zimmerman and Nick Herrman presented freshman Laylah Gottschalk her first TMP-M license plate for her first vehicle. That way she can show her Monarch pride! Happy birthday and God Bless Laylah.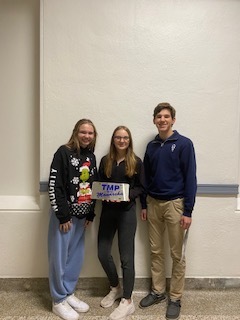 Seniors Alexis Mackey and Lance Lang presented freshman Jonathan Lee his first TMP-M license plate. Jonathan turns 15 today! God bless and Go Monarchs!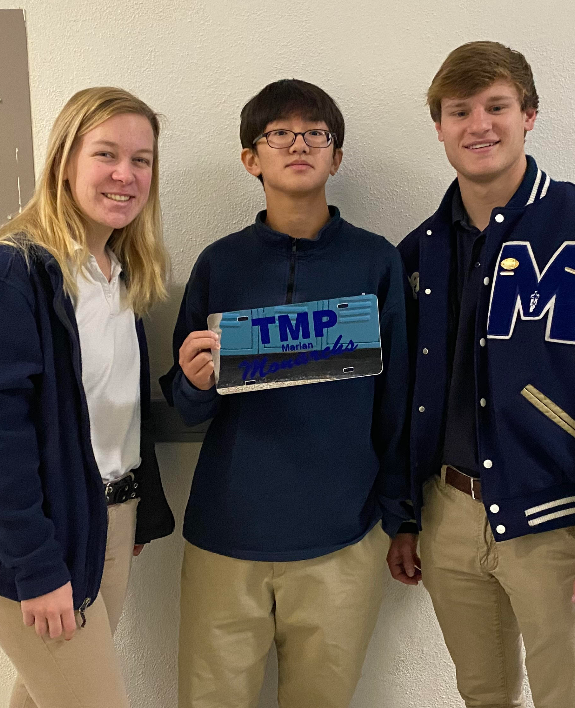 A HUGE congratulations to our three musicians who were selected to perform in the All-State KMEA Honor Choirs: Maggie Baalman, Jensen Brull, and Madelyn Seiler! They perform on Saturday, February 26 at 11:30am in Century II in Wichita!