Congratulations to the TMP Monarch's Baseball team! They will be heading to the State Tournament that starts on Thursday, May 26. To order a T-shirt please use this link
https://tmpstatebaseball22.itemorder.com/shop/home/
. The DEADLINE is today, Tuesday, May 24 at 1:00pm. Thank you for your continued support of TMP Marian athletics. Good luck to the baseball team and GO MONARCHS!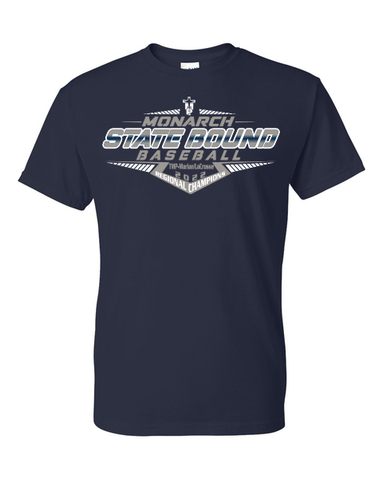 Happy Birthday to Tiernan Holmes who turns 15 today, May 19, 2022. Seniors Rayne Stahl and Handrick Chen presented Tiernan with his TMP license plate one day last week. Go Monarchs!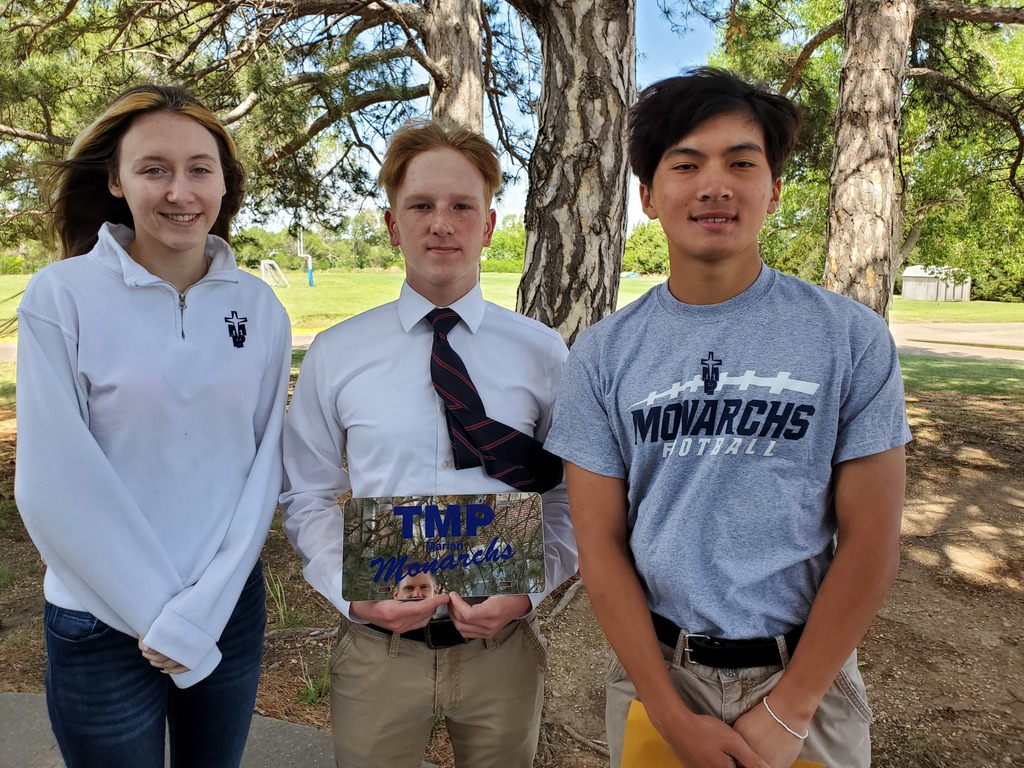 Dewey and Brungardt Qualify for State Golf! Junior Pake Dewey took 3rd at the Larned Regional on Monday to qualify for the 3A State Golf Tournament next Monday and Tuesday. Freshman Heuer Burngardt qualified as well. Well done and Good luck boys!

Danny Dinkel, TMP-Marian graduate of 1993 visited with Ms. Werner's personal finance class yesterday. Dinkel got a degree in finance with an emphasis in personal planning and has been a local Farm Bureau insurance agent for the past 23 years. He visited with the students about mutual funds, life insurance, car insurance, and planning. Ms. Werner says she "appreciates Danny talking to the students because it is great to reiterate information from someone in the business world and to share real-world experiences, which helps students make a connection between what they are learning and the real world. It is so beneficial to have someone come talk about what the world of business and finance is actually like, what career paths look like, and offer insights into the analytical aspects of their jobs."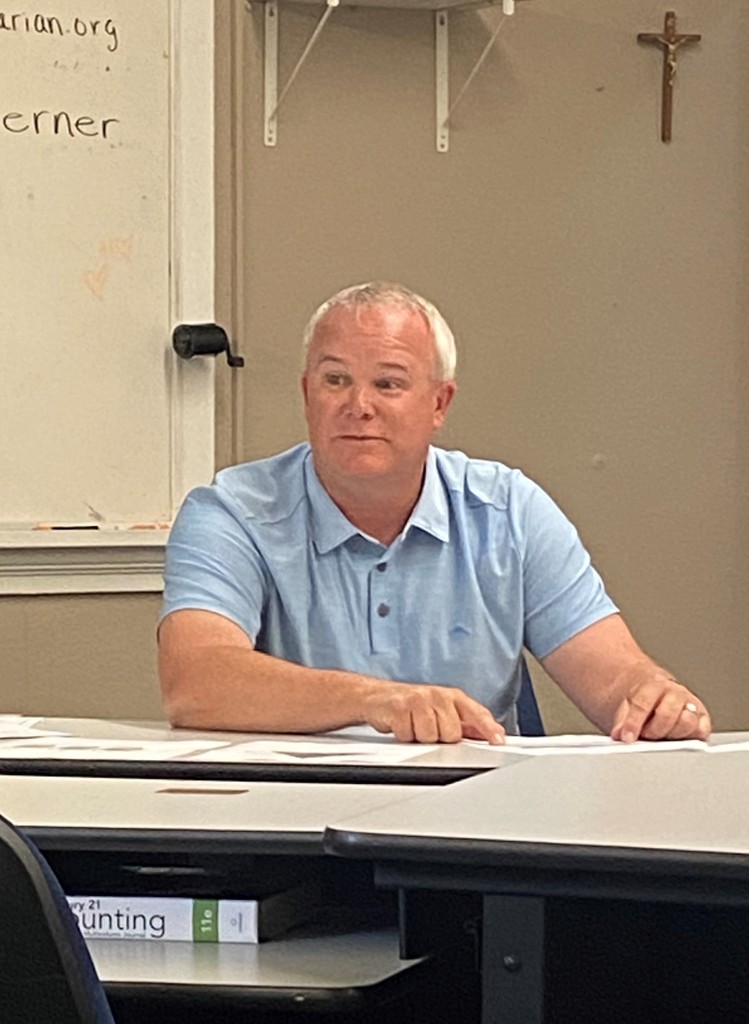 The Junior High Monarch Music students presented Madelyn Seiler ('22) with a thank you gift for all of her hard work and dedication to Monarch Music. Madelyn has been a great example of servitude to both the junior high and high school students alike. Madelyn will be turning the reigns over to Jensen Brull ('23) with the help of Ms. Jennie Helget.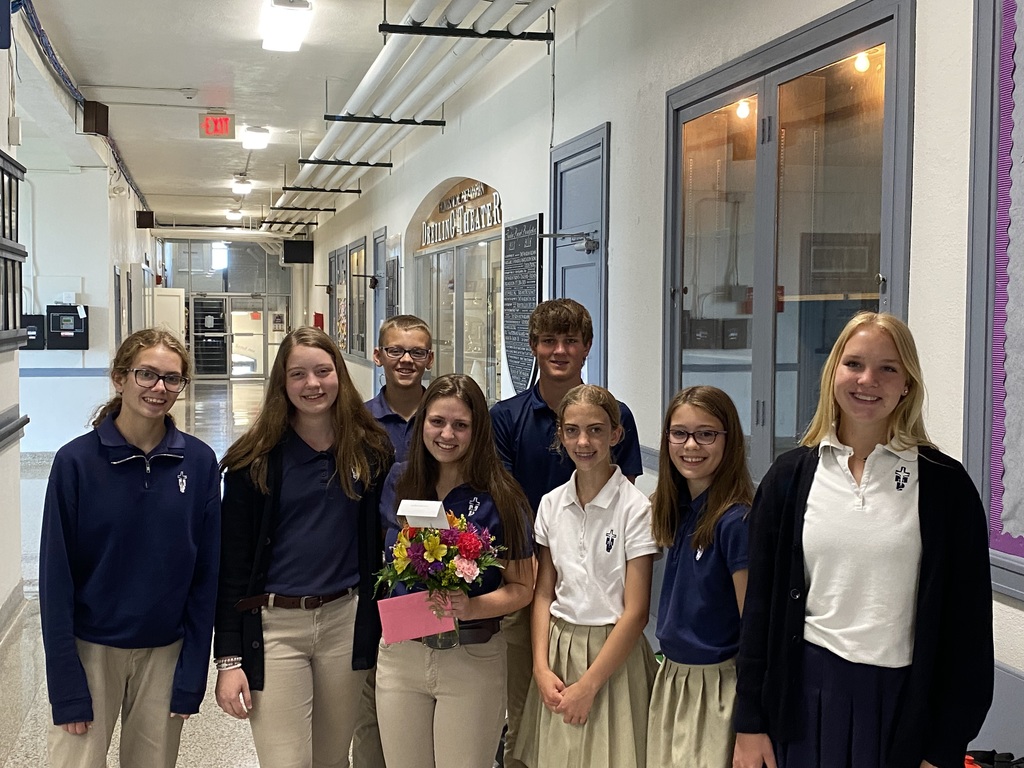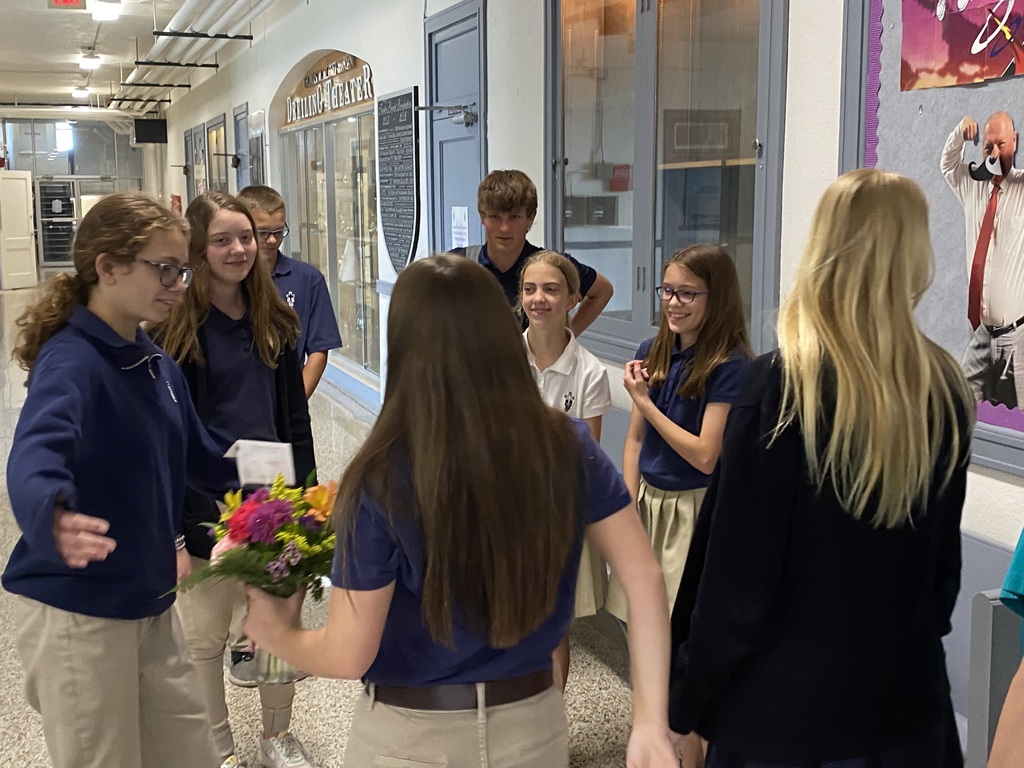 This year the TMP-M Junior High students have been honoring a teacher every quarter for hard work and dedication to the school. The Q3 teacher honored was Ms. Brenda Rose who teaches 7th and 8th grade English and sponsors the newspaper and yearbook. Mr. Jay Harris, Intro to Crop Production & Intro to Animal Production teacher, was honored as Teacher o the Quarter for Q4. Congratulations!

TMP-M Take 2nd at Home Meet, Monarchs Dewey is Individual Champ The TMP-Marian Monarchs placed second in their home tournament today at the Smoky Hill Country Club in Hays. Junior Pake Dewey was the overall champ (pictured with head coach Bryan VonFeldt)! We will post more results when we get them. Congratulations Coach VonFeldt and the Monarchs!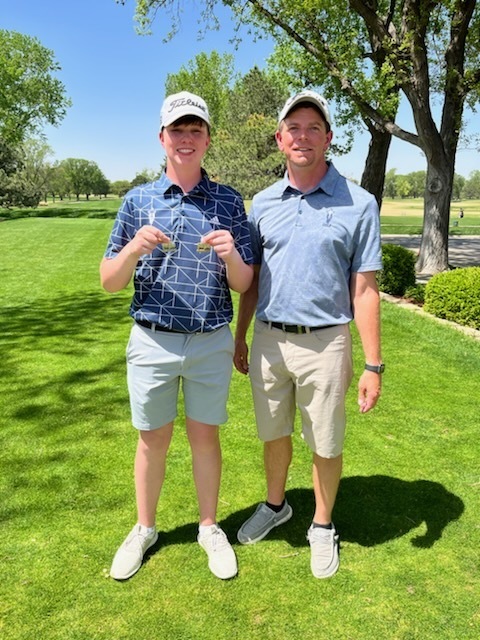 SHE DID IT! Natalie Loftus takes 1st place in Serious Solo Acting at the 3A State Forensics Championship. Congrats, Natalie, you're a state champion!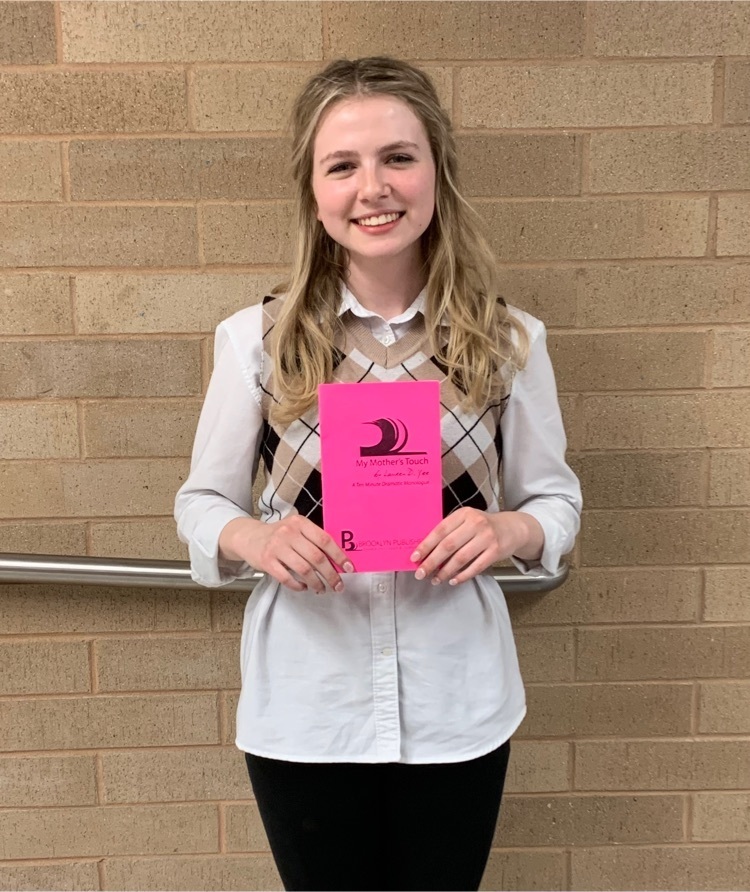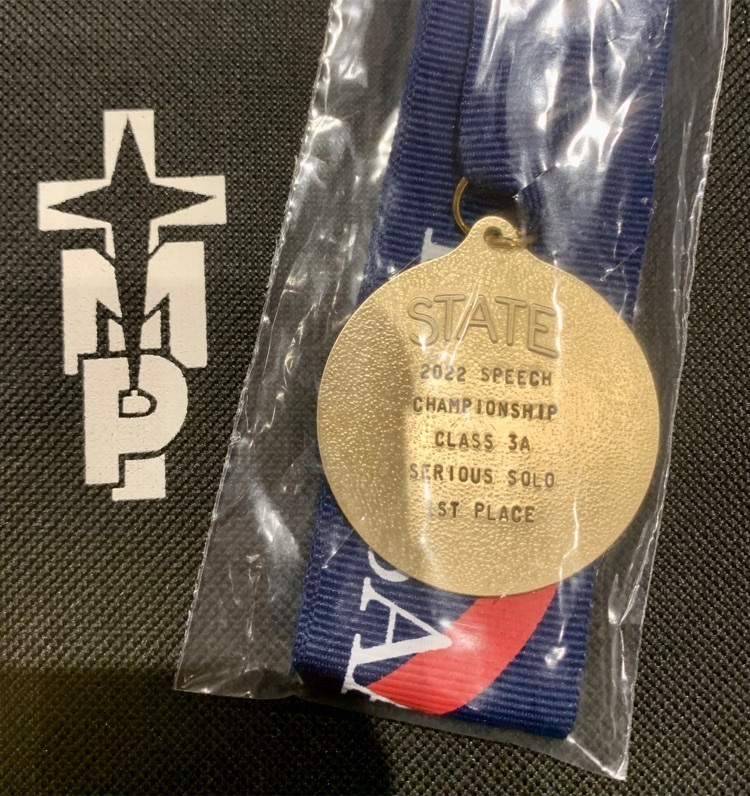 Freshmen Physics I is conducting electricity labs today. One of the lab challenges was to see how many lights could be successfully connected to the circuit. Using their problem solving skills and content learned in class, the students came up with a variety of approaches.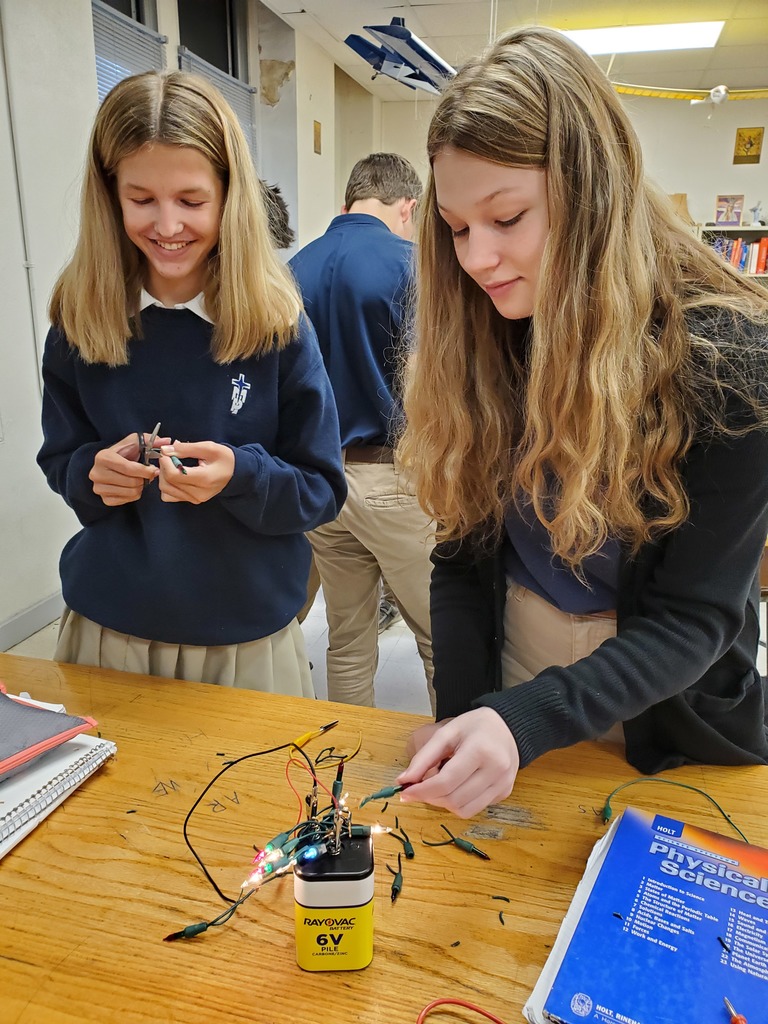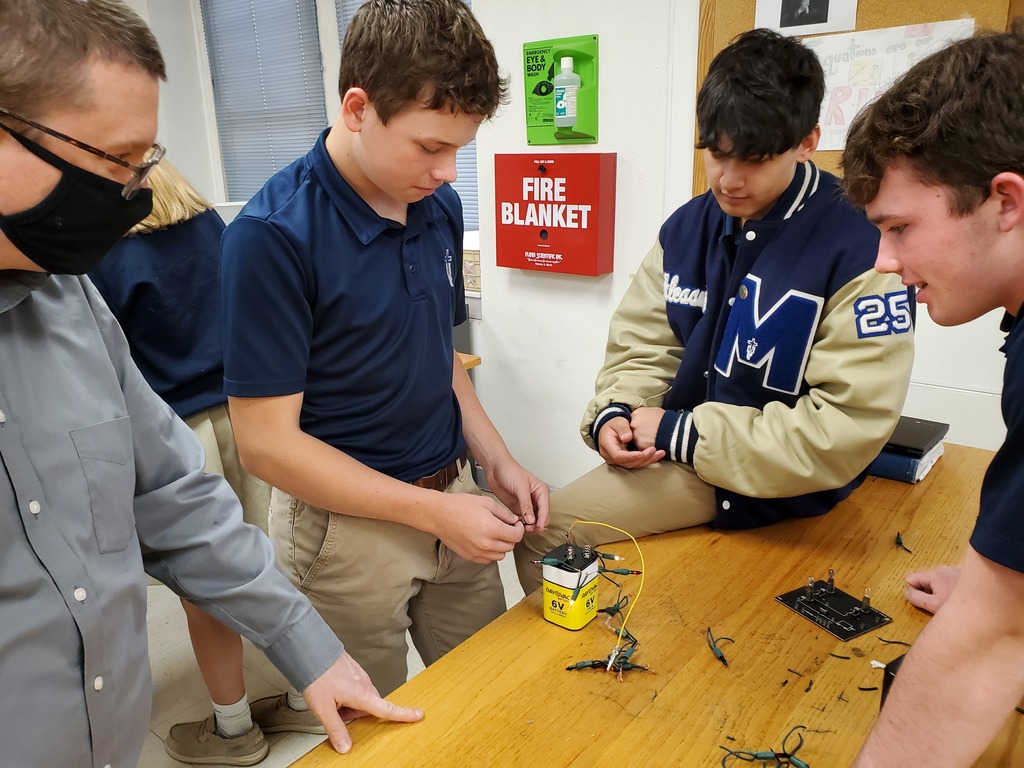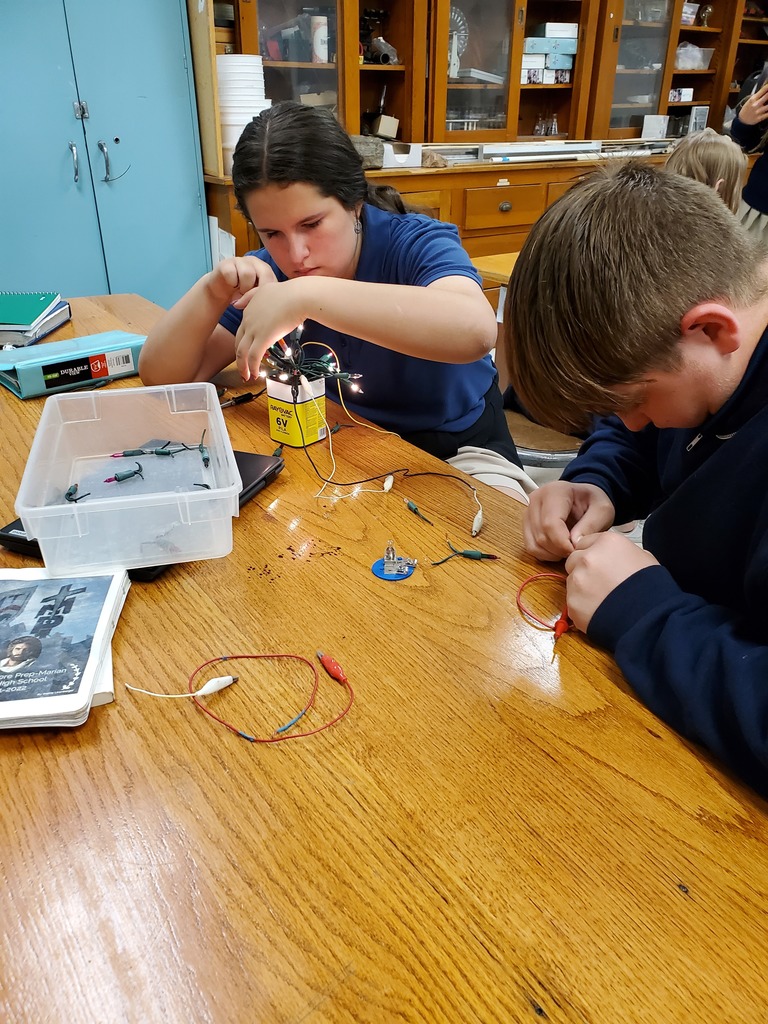 The Senior class of 2022 enjoyed a skip day at the District in Salina.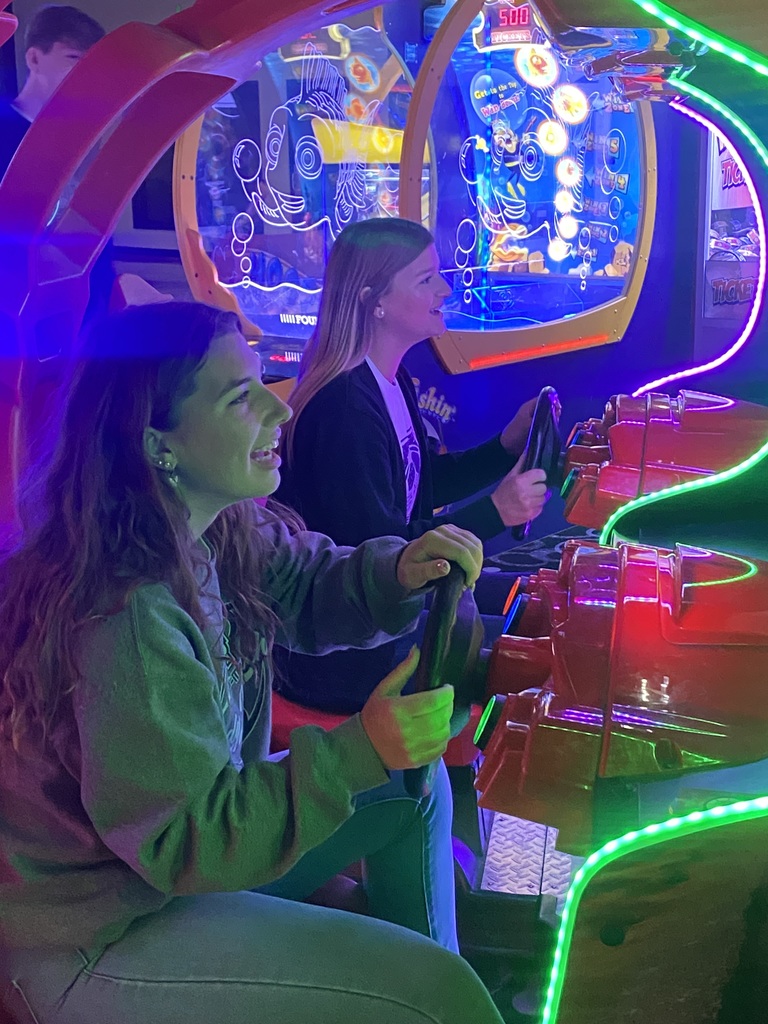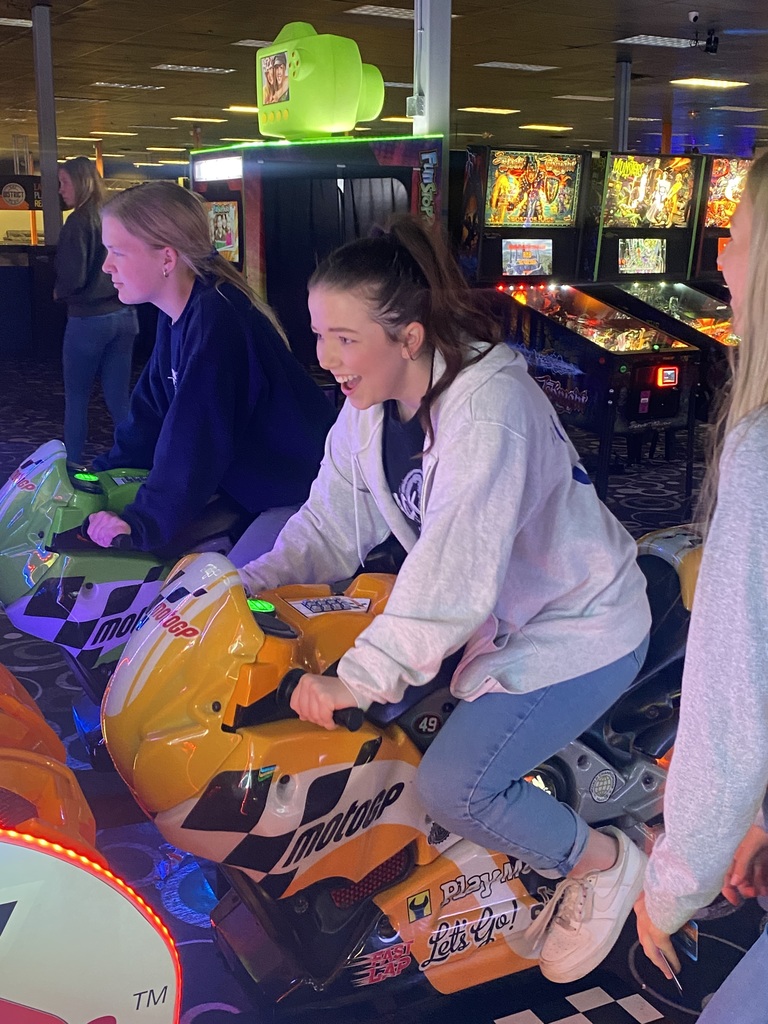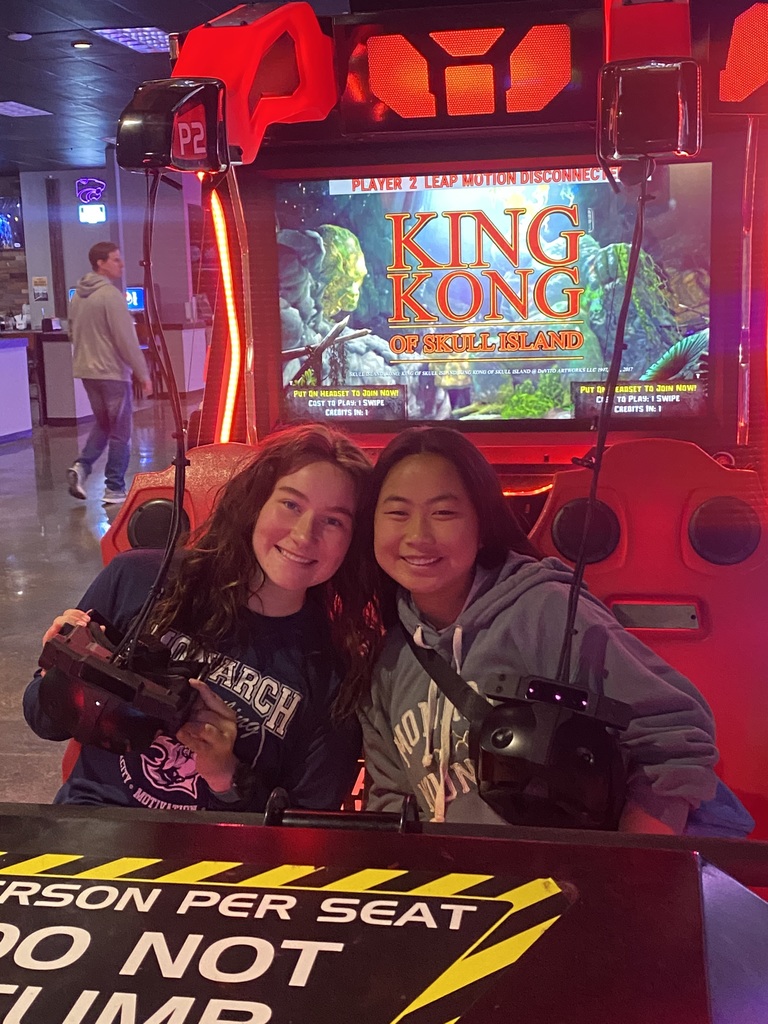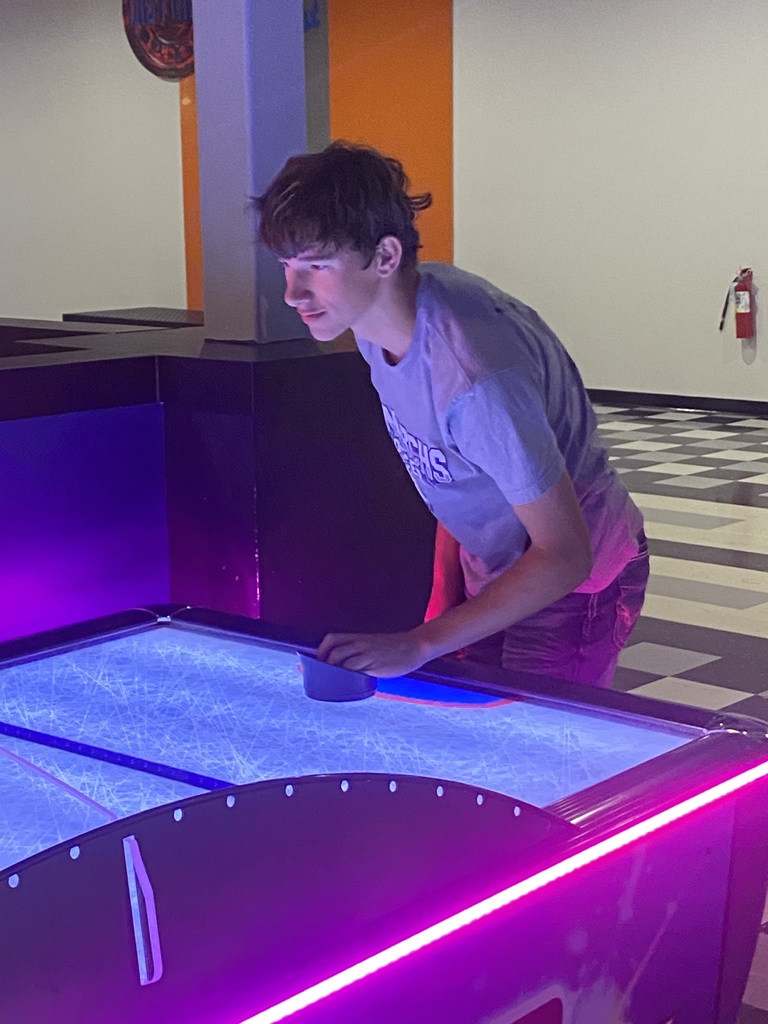 Natalie Loftus will be competing at the 3A State Forensics Championship in Wichita on May 7th in the category of "Serious Solo Acting". Natalie has placed well with her piece all season and we're looking forward to seeing how she does against the very best in the state. Break a leg, Natalie!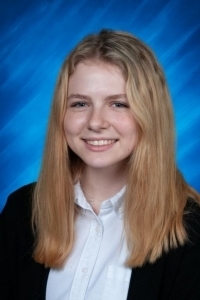 Celebrating Teacher Appreciation Week at TMP-Marian! We have amazing educators who teach with that special ingredient - God's love. Thank you teachers for being at our school!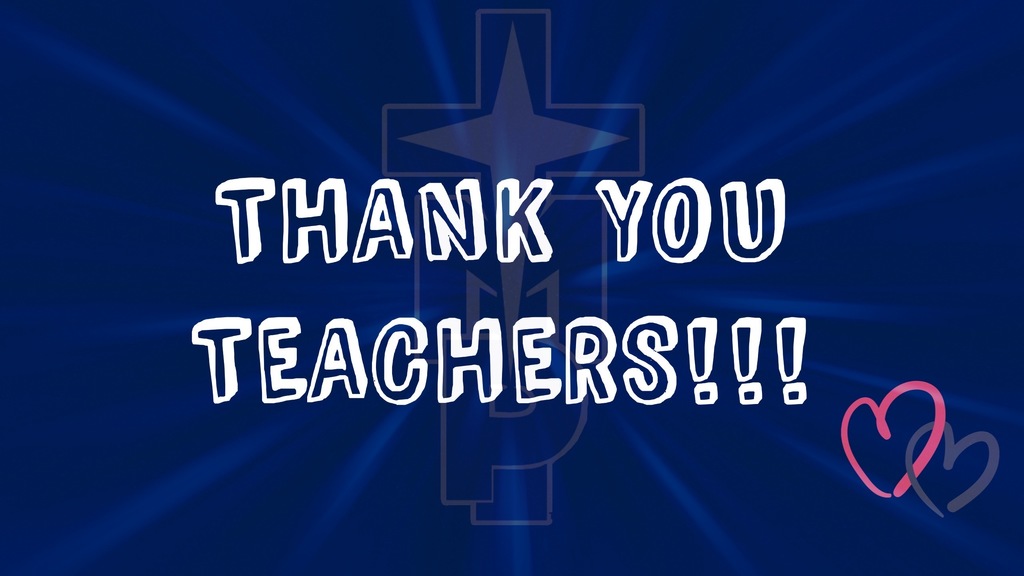 Baseball and Softball Locations for Today The baseball games with Sacred Heart and Great Bend today will be played at Bickle-Schmidt on Fields #7 and #8. The softball game scheduled at Plainville today will be played at TMP-Marian today.
Jr high cheer meeting this Wednesday
TMP-M Junior High students are keeping busy in Ms. Rose's English classes as the end of the year approaches. 7th graders are working on resarch papers while 8th graders are reading a variety of historical fiction novels in book clubs.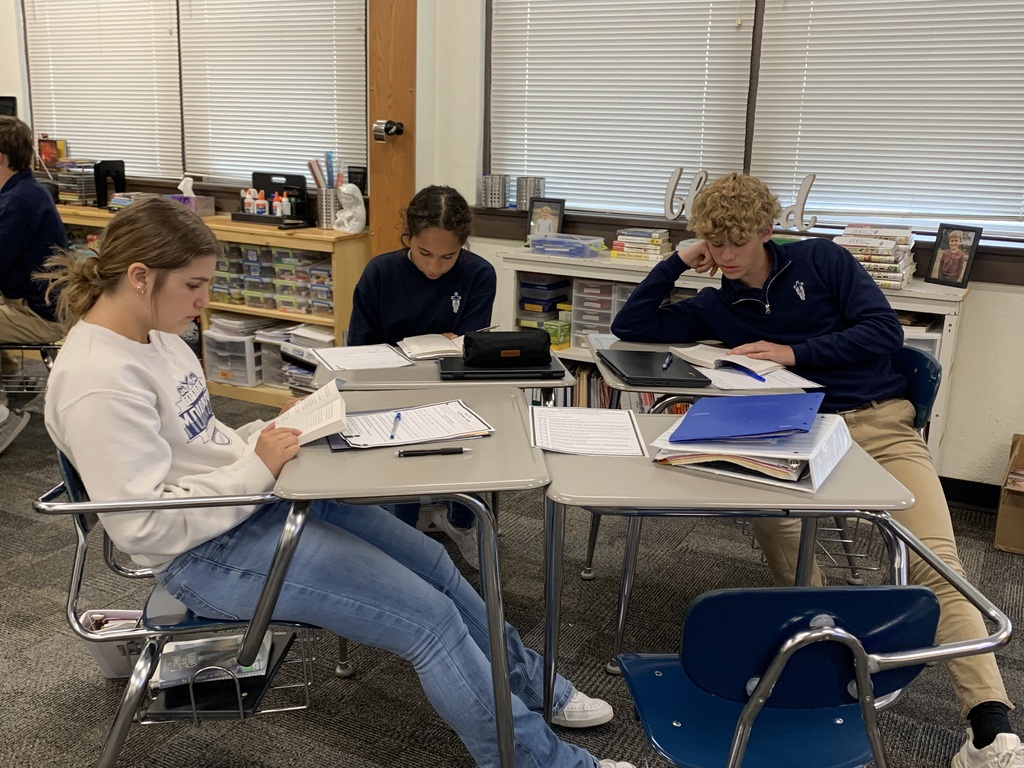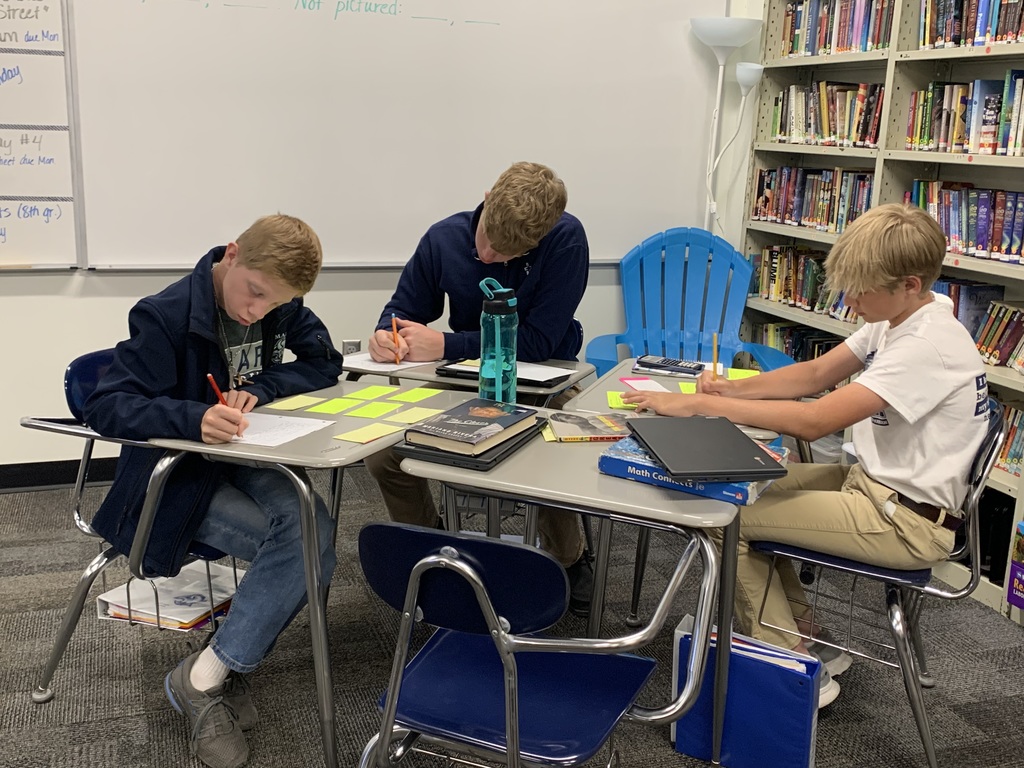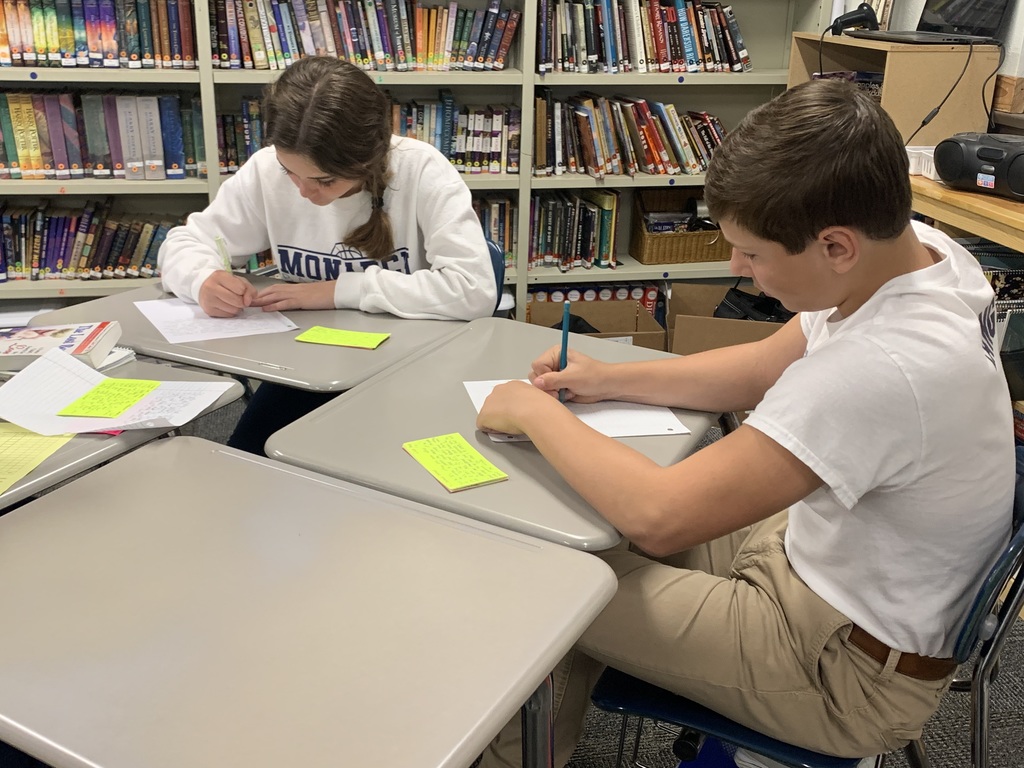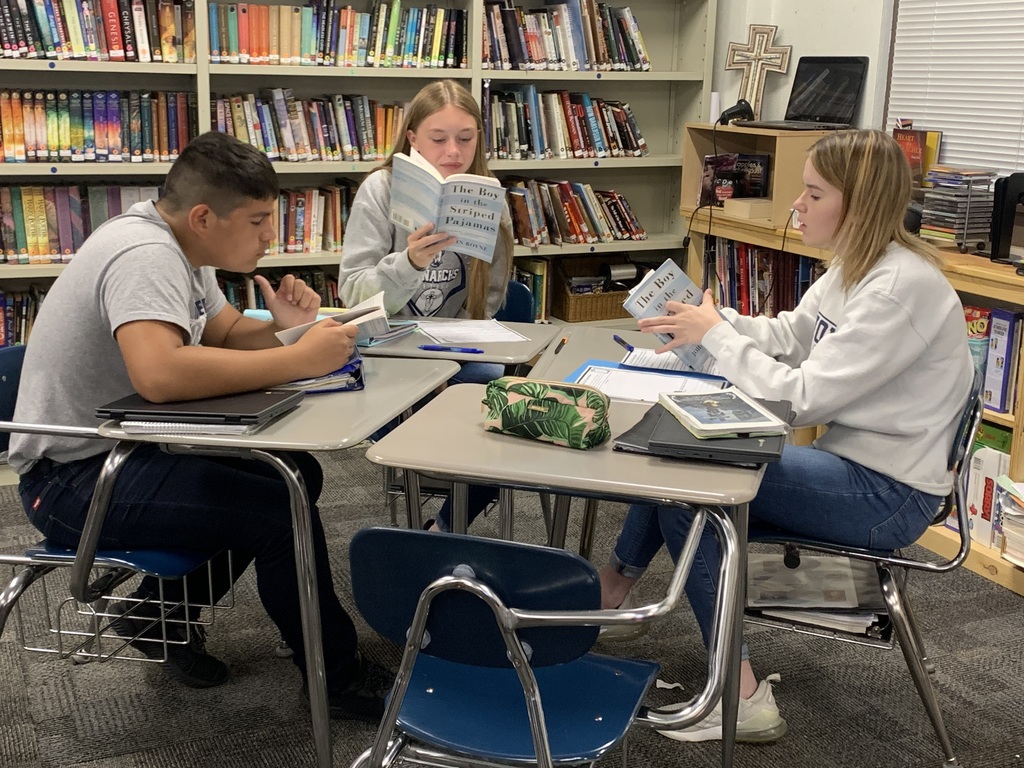 Happy Birthday to Shalee Gottschalk who turns 15 today, May 2, 2022. Seniors Sophia Balthazor and Andrew Schwartz presented Shalee with her TMP license plate. Go Monarchs!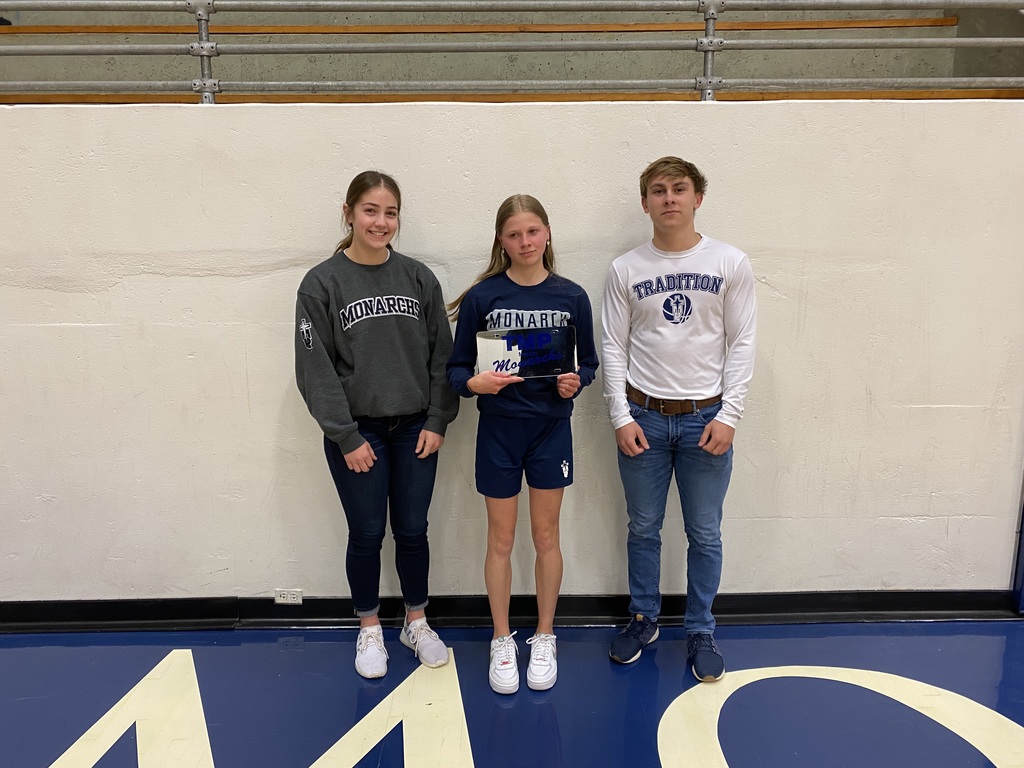 The TMP High School Chess Team participated in the Kansas Scholastic Chess Association's Girls' State Championship on Saturday. The tournament served as a qualifier for the Ruth Haring Tournament of Girls State Champions, to be held at the U.S. Open in August. Junior Caroline Niemeyer, playing in her first full chess tournament ever, finished in clear third place, only a 1/2 pt. behind an equal tie for first place. This made Caroline 2nd runner-up for the tournament in August. Freshman Claudine Stein finished 7th, Freshman Lyndsie Byer finished 10th, Senior Elizabeth Dickman finished 11th, and Junior Michaela Dickman finished 12th. This was the final scholastic chess event for 2021-22. Team: Left to right: Michaela, Lyndsie, Caroline, Elizabeth, Claudine. Well done ladies and coach Mr. Nyberg!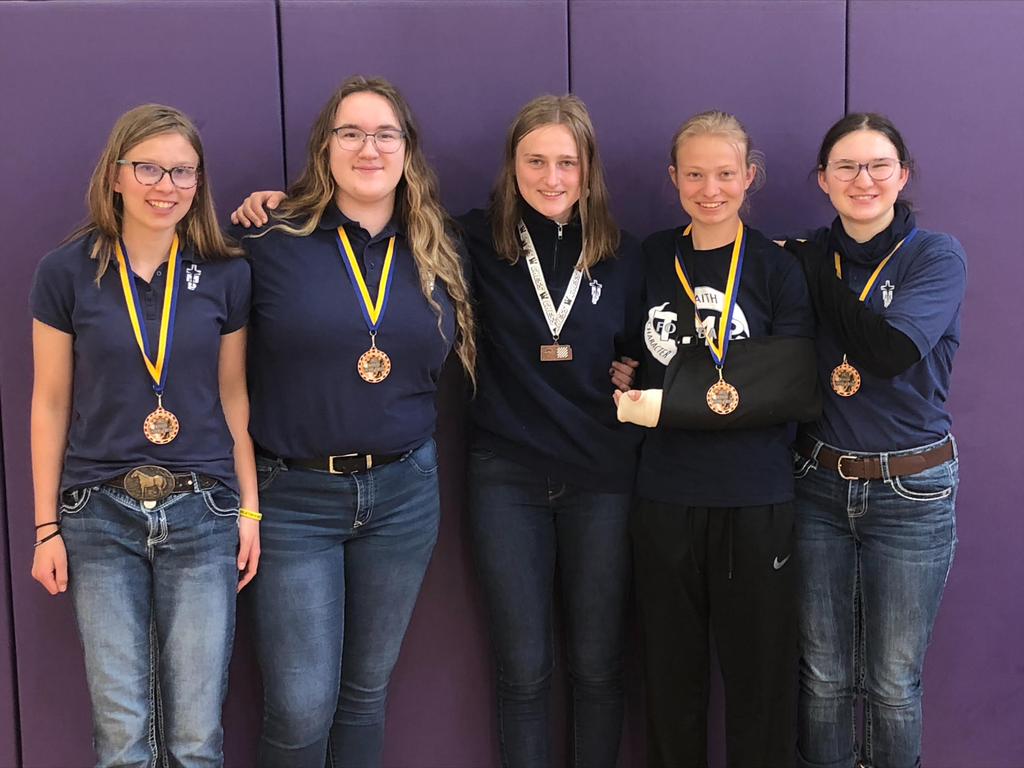 TMP-M's April 2022 FCA Athletes of the Month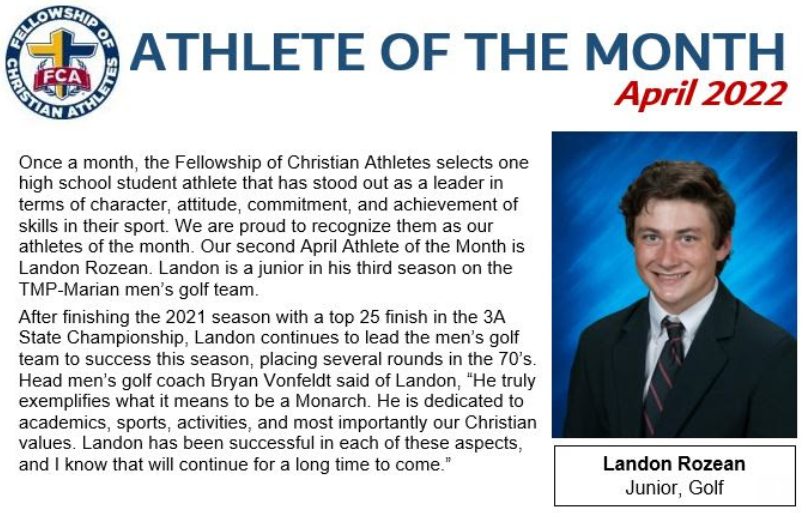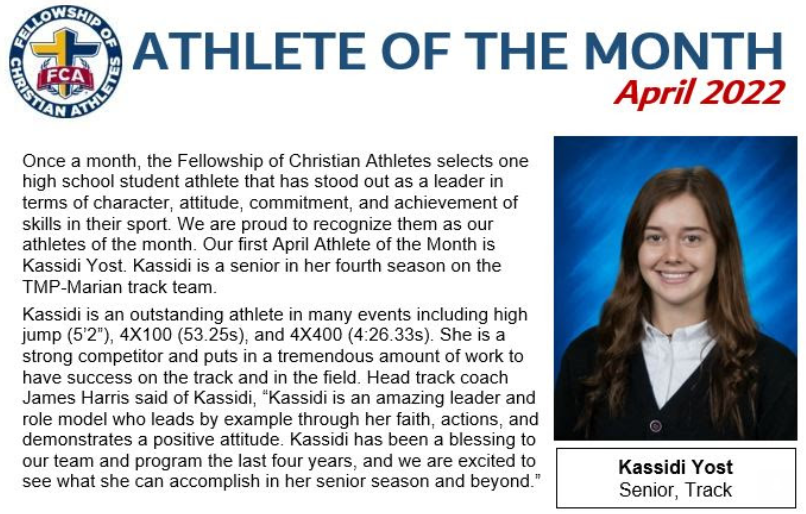 TMP-M Junior High 8th graders attended 8th Grade Day at NCKTC today. They had the opportunity to visit each department and got a hands on experience of the great programs they offer.