Mother's are invited to attend the Mother's Day Mass on Sunday, May 8th.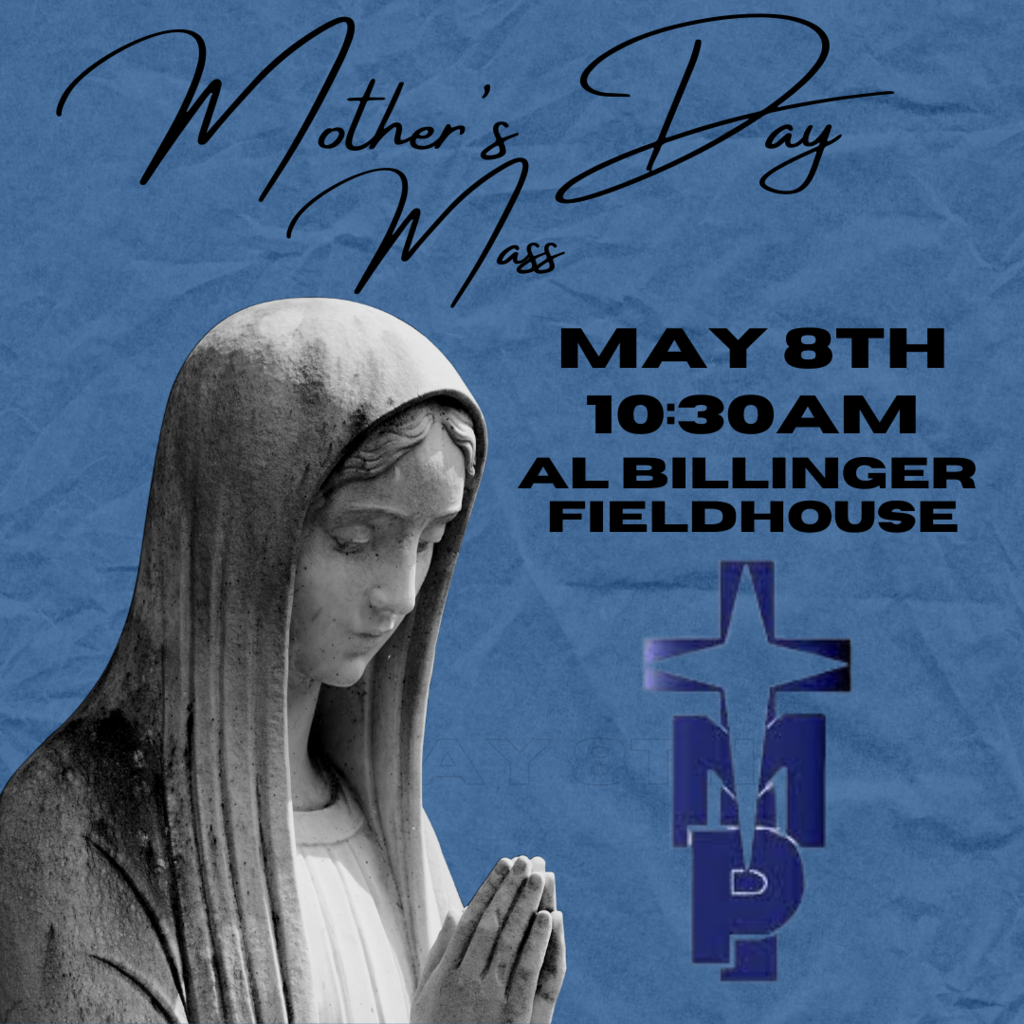 Seniors Emilee Lane and Nicklas Helget presented freshman William Robinson with his TMP License Plate to celebrate his 15th birthday. Happy Birthday William and Go Monarchs!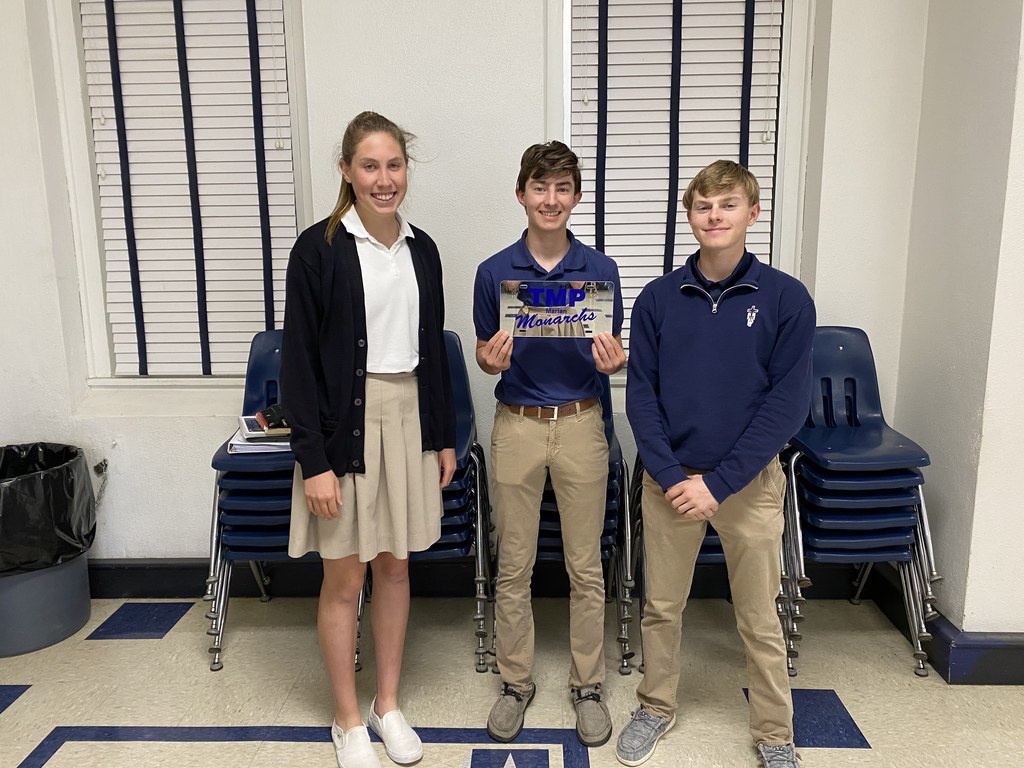 This past Saturday, Madelyn Seiler and Jensen Brull presented their science project at the Kansas State Science & Engineering Fair in Wichita. They received 1st place Division 1 Microbiology and Division 1 3rd place overall! Congratulations!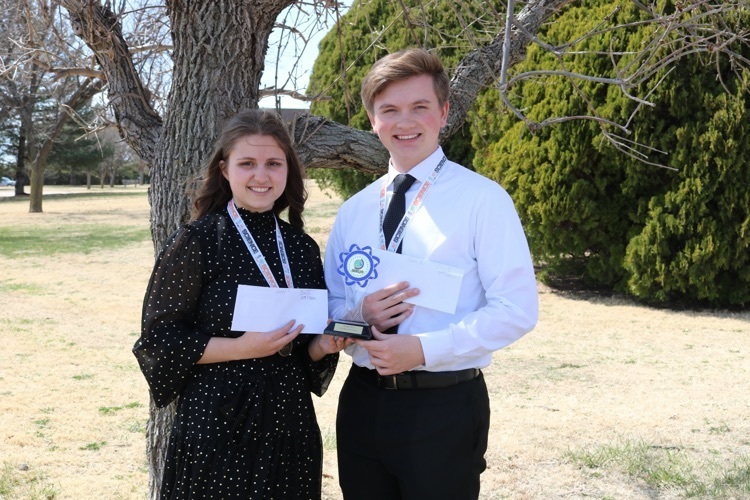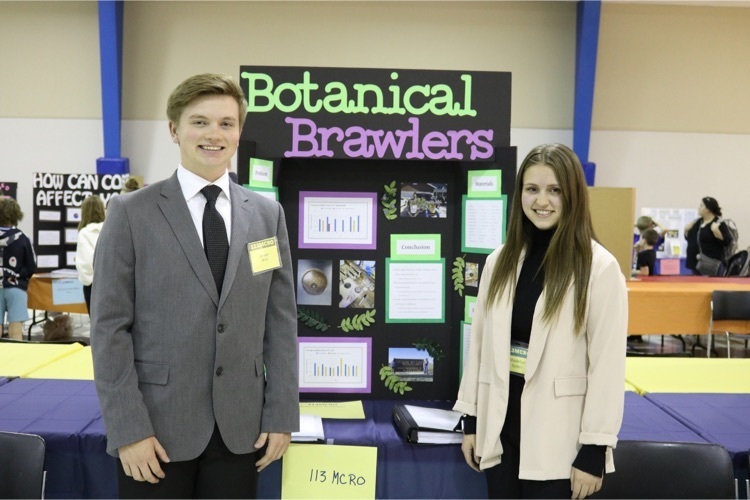 ***Correction***Eighth grader Elizabeth Quakenbush celebrated her 15th birthday on Sunday, April 3. Juniors Julianna Baalmann and Braydon Binder presented her with her TMP license plate to display on her first car. Go Monarchs!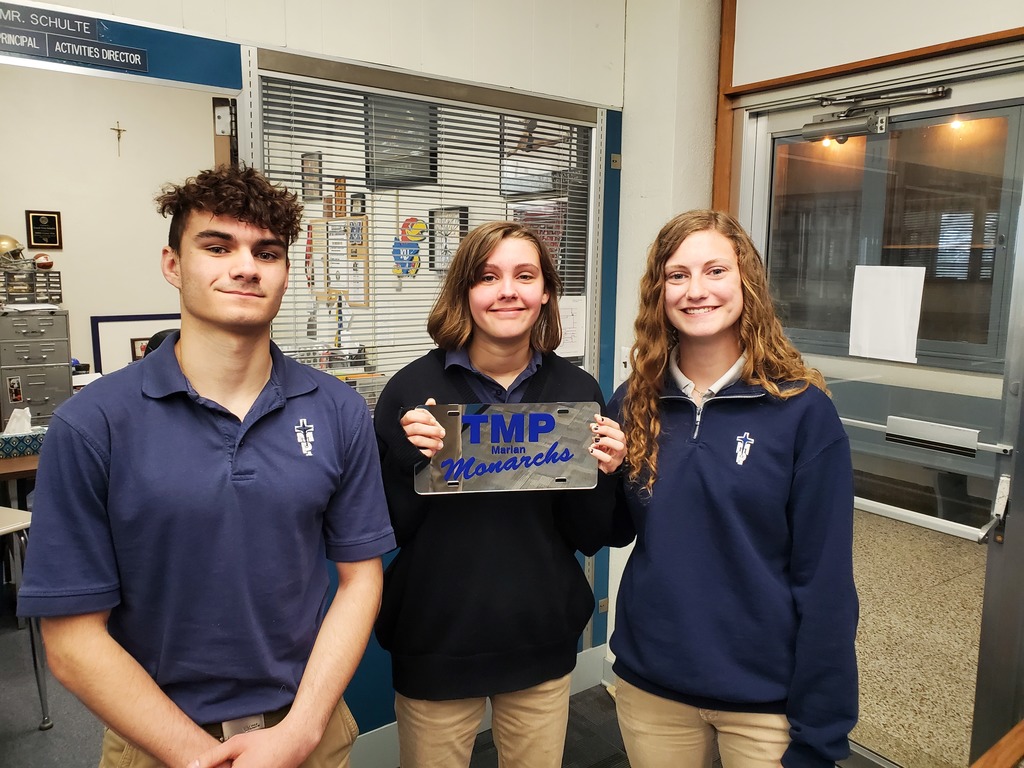 The TMP-Marian boys golf team played Monday at the Holcomb Invitation. TMP-M boys shot a 365 and finished in fourth place. Sophomore Pake Dewey led the TMP-M with an 11-over-par 83 and tied for fifth place and Junior Landon Rozean shot an 87 and tied for 11th. Way to go Monarchs!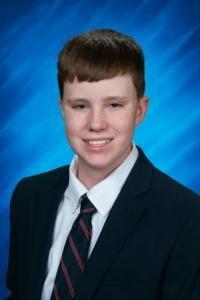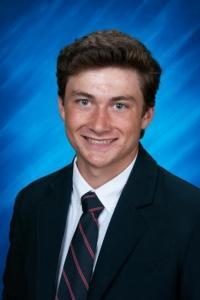 Freshman Elizabeth Quakenbush celebrated her 15th birthday on Sunday, April 3. Juniors Julianna Baalmann and Braydon Binder presented her with her TMP license plate to display on her first car. Go Monarchs!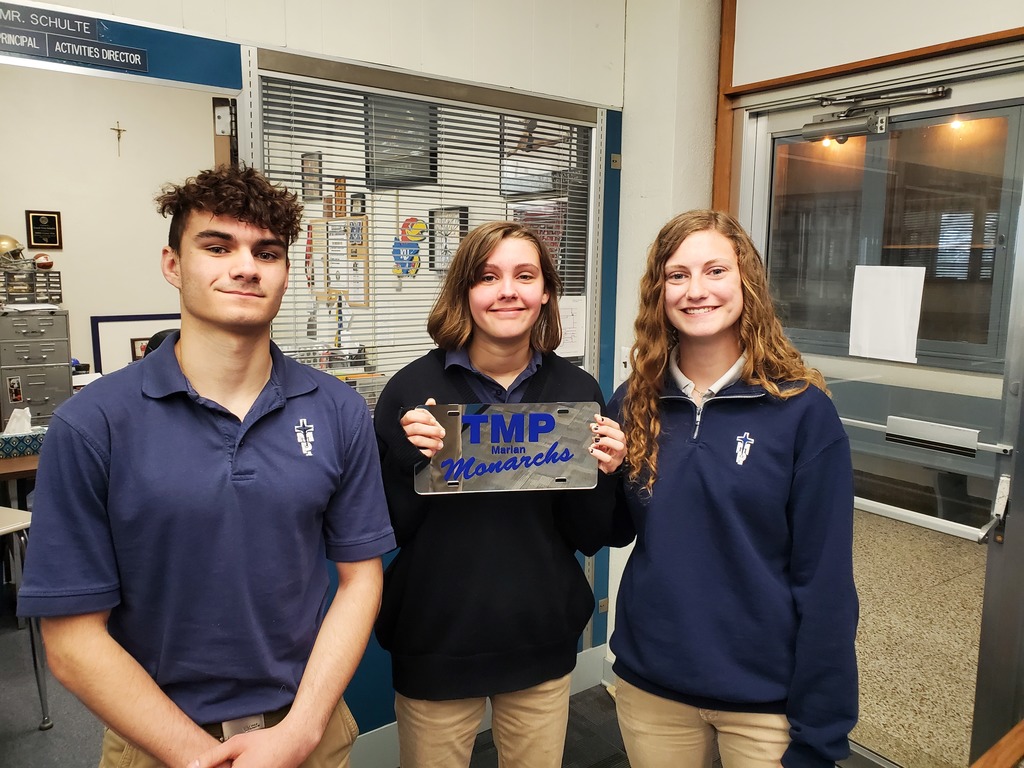 The junior high Robotics team competed in the mountain climber and sumobot competitions. One of the 8th grade teams made it to the 2nd round of sumobots. Way to go guys!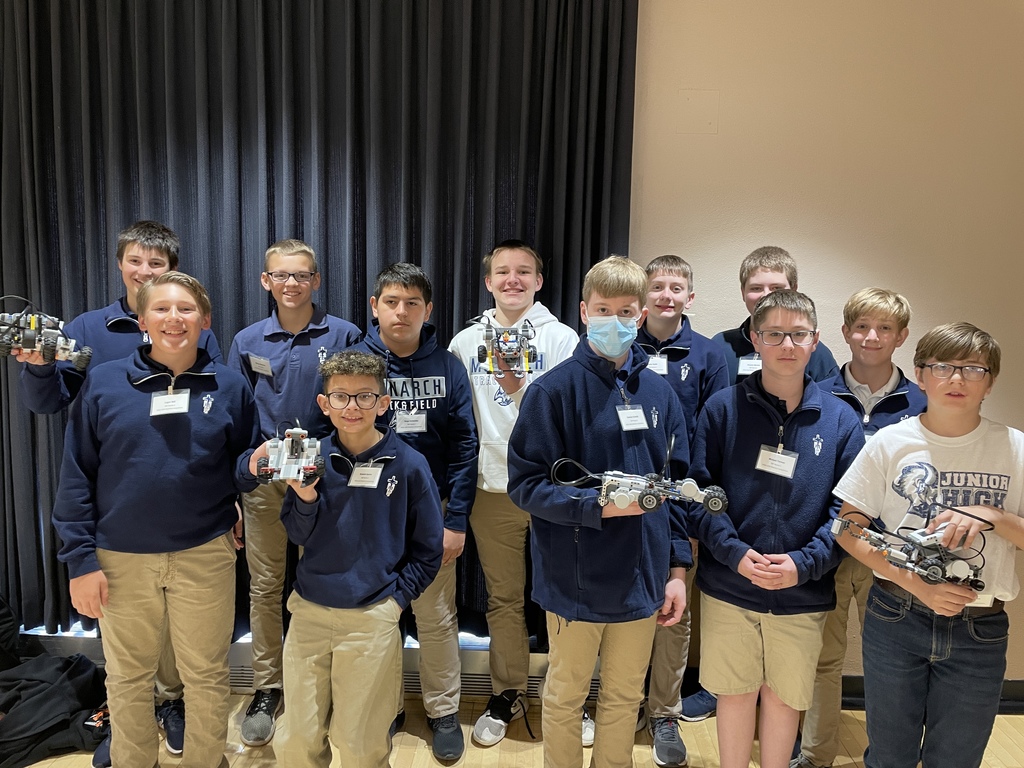 Due to high wind and unsafe travel conditions in Northwest Kansas today the baseball and softball games at Colby have been postponed. Make up date TBA.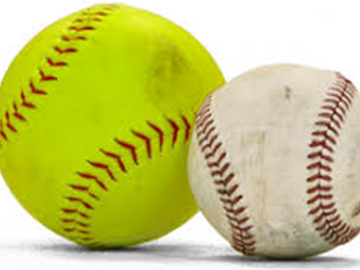 Thomas More Prep-Marian's Future Business Leaders of America competed at the State Conference in Topeka this past week. Congratulations to Senior Rylee Stahl, who is advancing to the FBLA National Conference in Personal Finance. She placed fourth overall at State. Nationals will be held in Chicago, IL this June. Rylee plans to major in Finance at Fort Hays State University this fall. The first picture is Rayne Stahl, Julia Meitner, and Rylee Stahl, who competed in Hospitality Management and made it into the final round at state with a seventh place finish. All of those from TMP-Marian who competed at state are pictured in the second picture, front row; Avery Werth, Isabella Speno, Rylee Stahl, Lance Lang, Andrew Schwartz, and Mark Rack; back row; Allison Weber, Julia Meitner, Rayne Stahl, Gavin Unrein, Kenton Ginther, and Bryce Seib. Adviser Sharris Werner states that she is proud of her FBLA students' hard work and looks forward to the national conference this summer.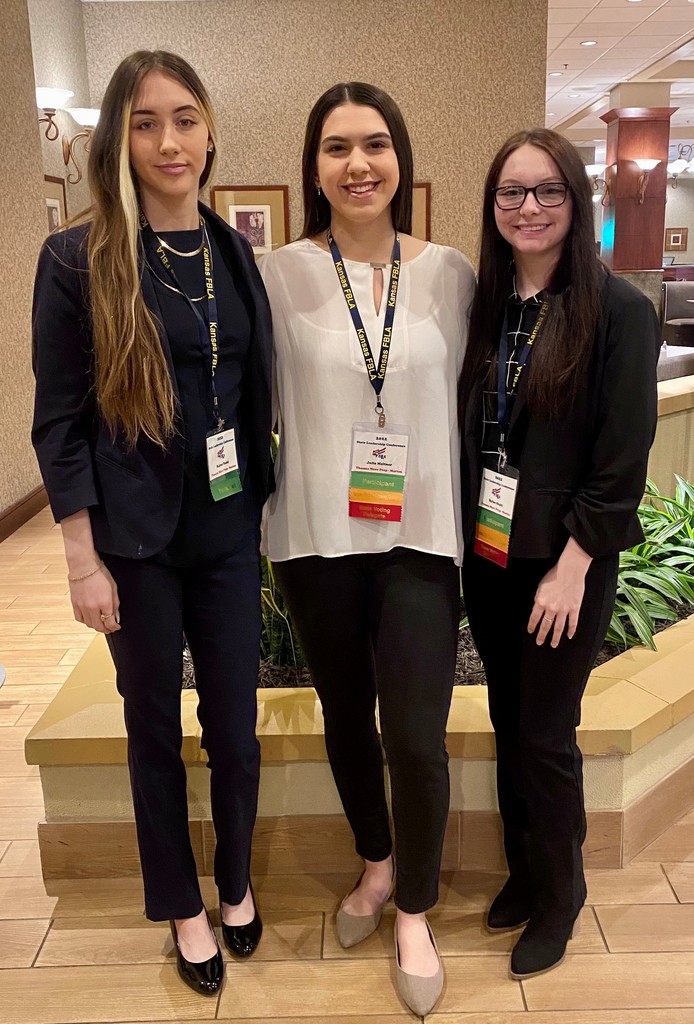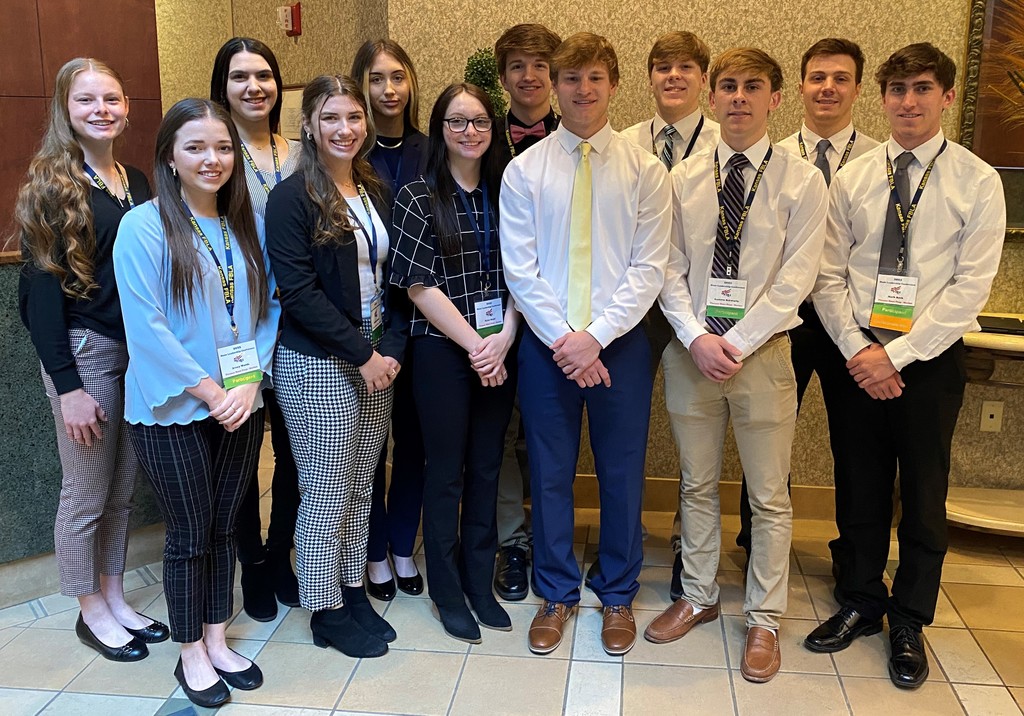 Congratulations to Mattias Marintzer who attended the State Finals for Science Olympiad and place 9th overall. Great job Mattias!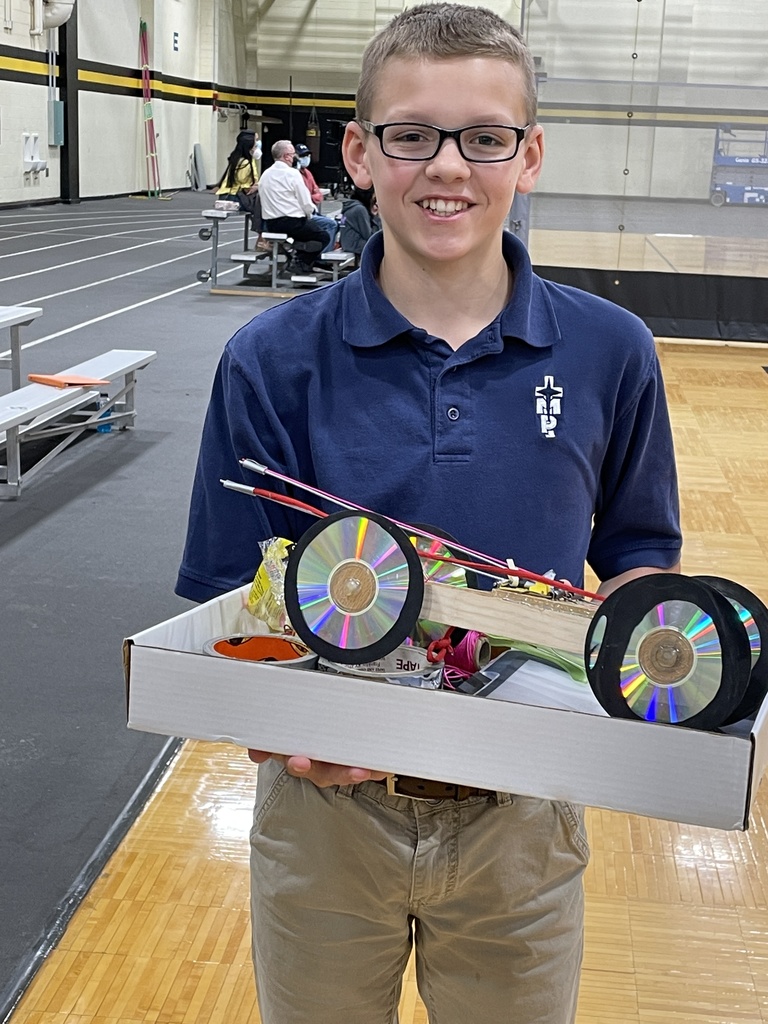 If desired, KU shirts or sweatshirts are allowed for spirit dress tomorrow (Monday April 4). Jerseys need to have a sleeved shirt underneath. No frays or holes in jeans allowed on any day. God bless, Mr. Meitner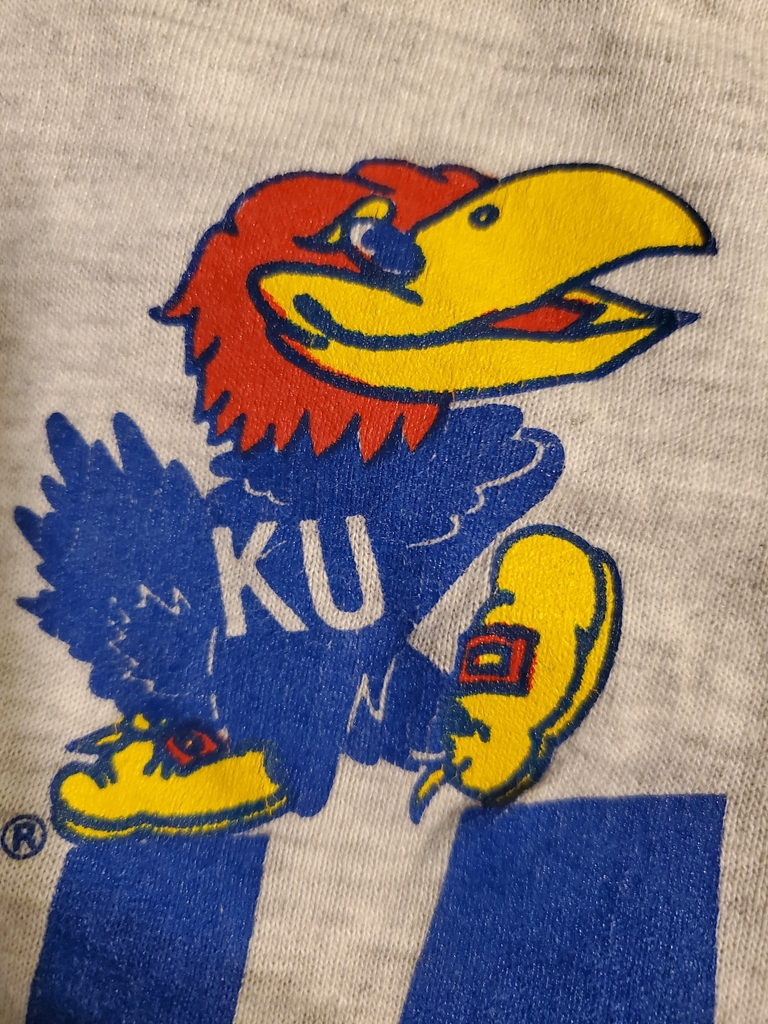 The TMP-Marian High School Track Meet in Russell has been postponed. A makeup day has not yet been scheduled.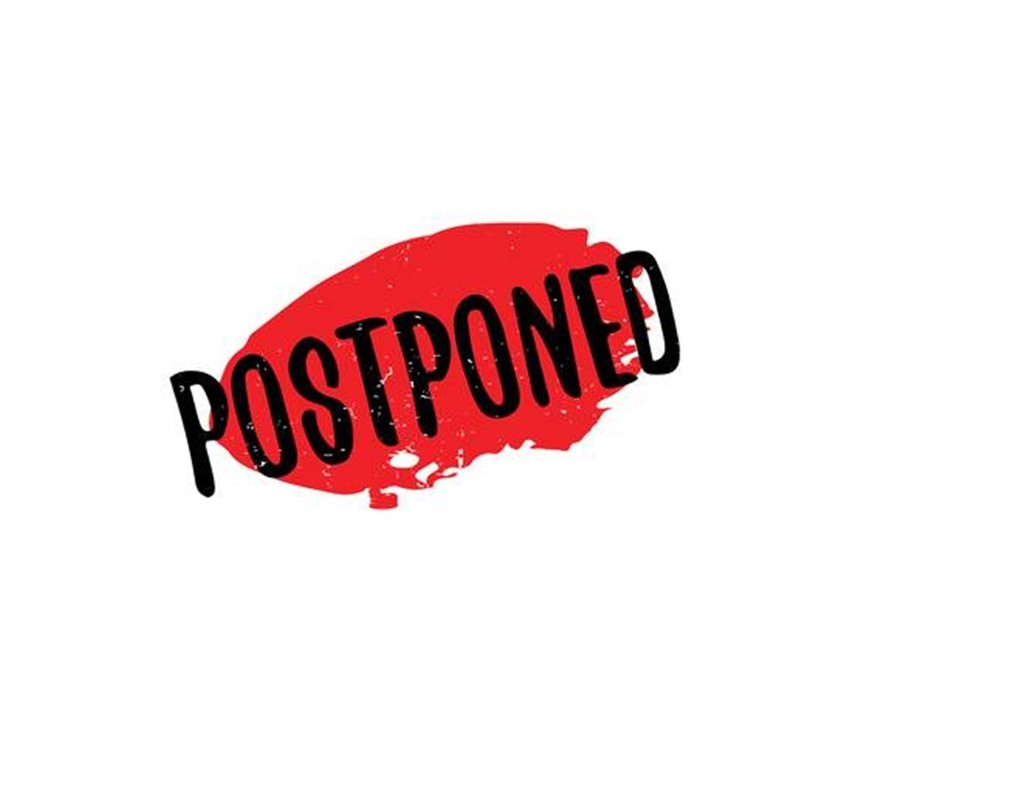 Happy Birthday to Haley Stecklein who turned 15 on March 29. Seniors Megan Hamel and Ella Brummer presented Haley with her TMP license plate. Go Monarchs!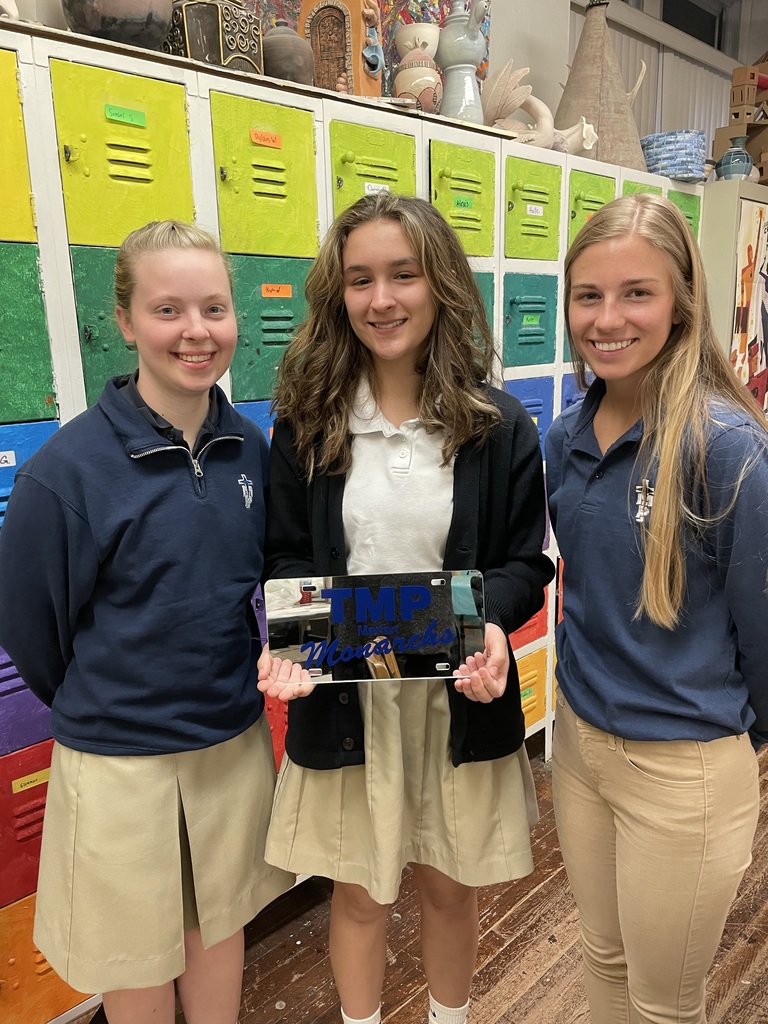 Monday, March 28th the JH Scholars Bowl teams competed in the Diocesan Scholars Bowl at Sacred Heart in Salina where the 7th graders took 2nd place and the 8th Graders took 3rd place. Great job Junior High!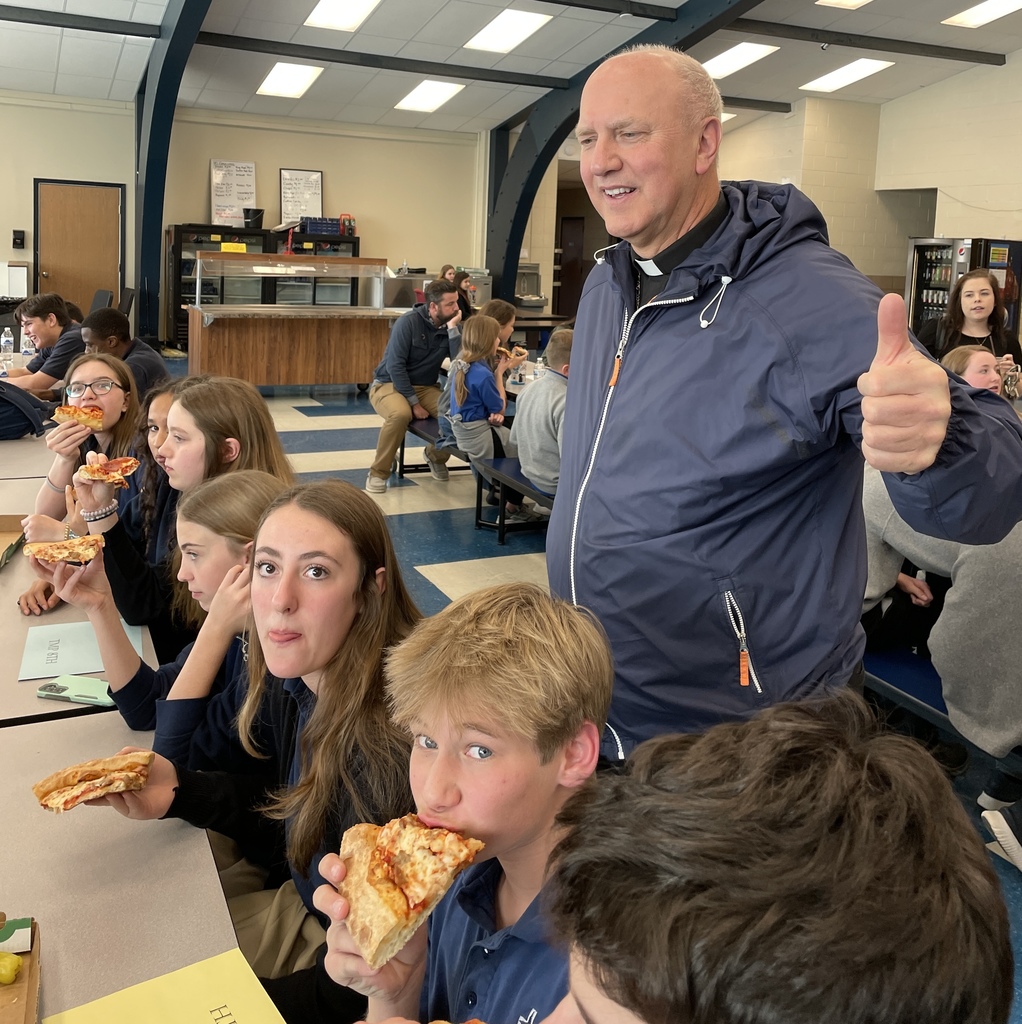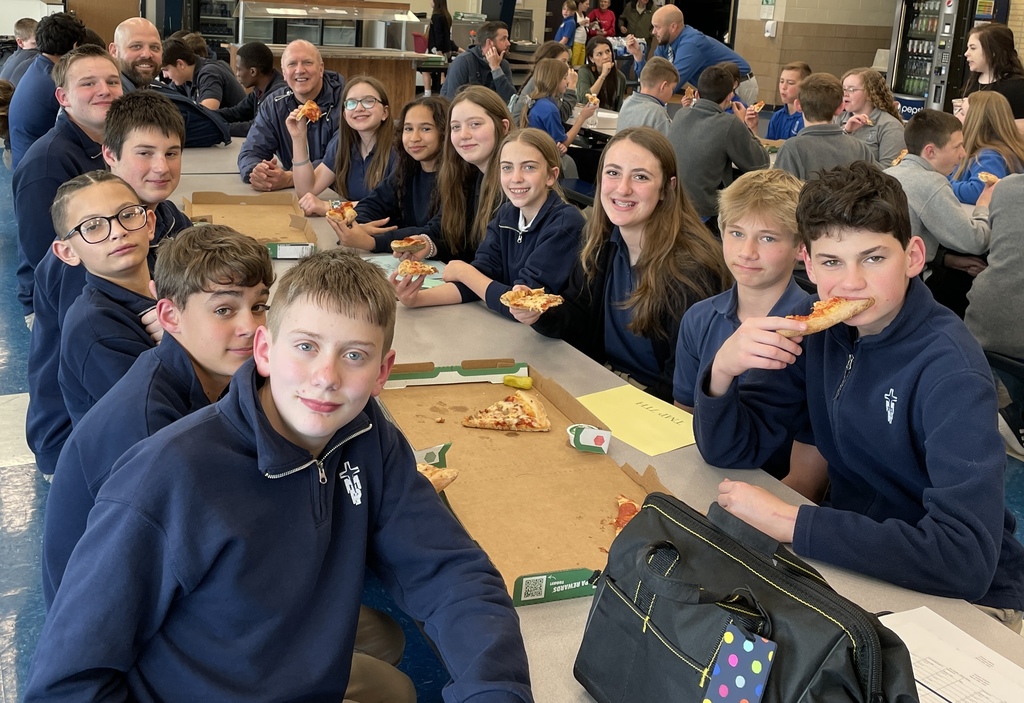 Huge accomplishment this morning by the TMP-Marian football team. The guys went to the Ellis County fairgrounds and helped the Kansas Missions of Mercy set up for their free dental clinic that will be tomorrow and Saturday. They expect to treat over 700 people. There were people already camping out today to be the first in line tomorrow. One of the individuals in charge said that he has been doing this 15 years and today was the fastest that the equipment had been set up. They set up the dental chairs, equipment, sterilization equipment, x-ray rooms, hygienist stations and so much more. Great job guys!! If you see these guys, please tell them great job! Those that went today were: Austin Gilbert Griffin Schumacher Michael Hale Peyton Schwartz Kade Harris Garrett Feauto Landon Rozean David Fouz Jace Windholz Ryan Casey Kolten Hagans Wyatt Gerstner Kendall Walker Evan Balthazor Lynkon Vahling Will Robinson Harrison Lowe Adler Brown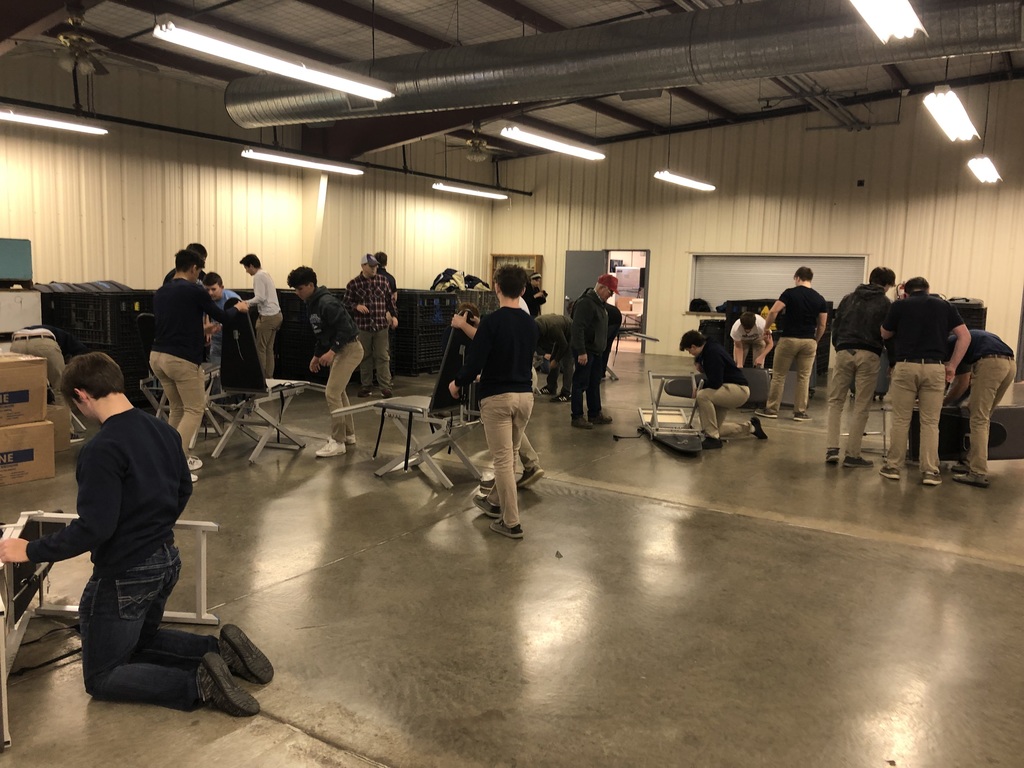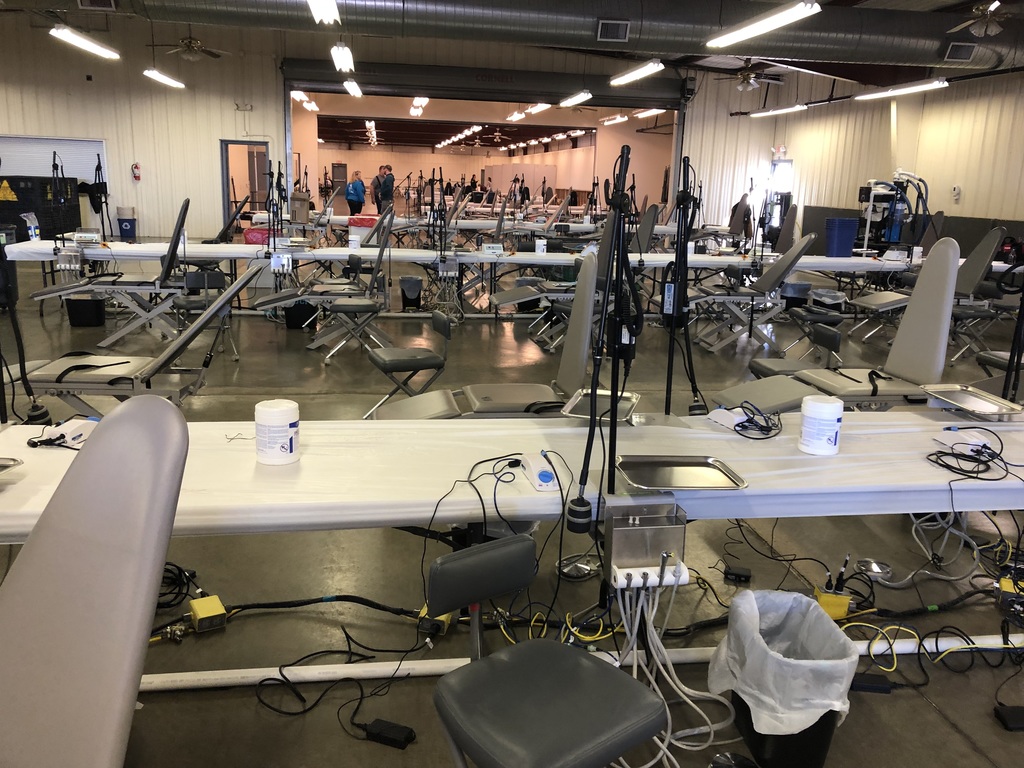 Freshman Ryan Casey '25 turned 15 last week; Seniors Gavin Unrein and Kylie Dreiling presented Ryan with his TMP license plate. Happy Birthday Ryan and Go Monarchs!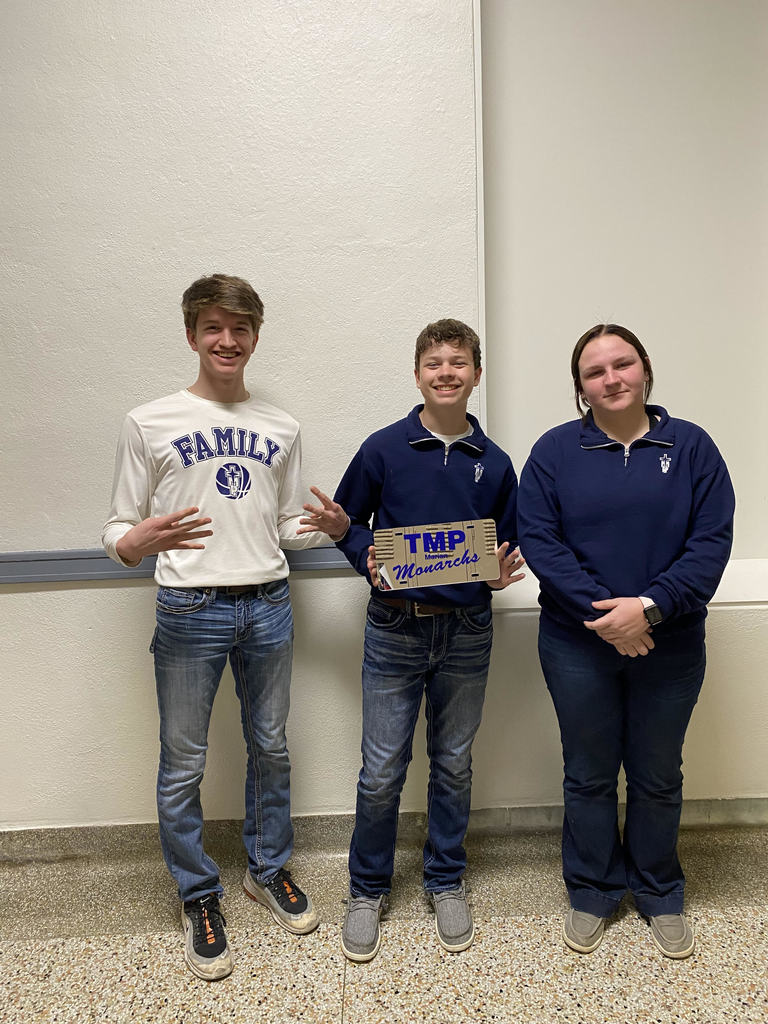 Cheer tryouts March 21-24.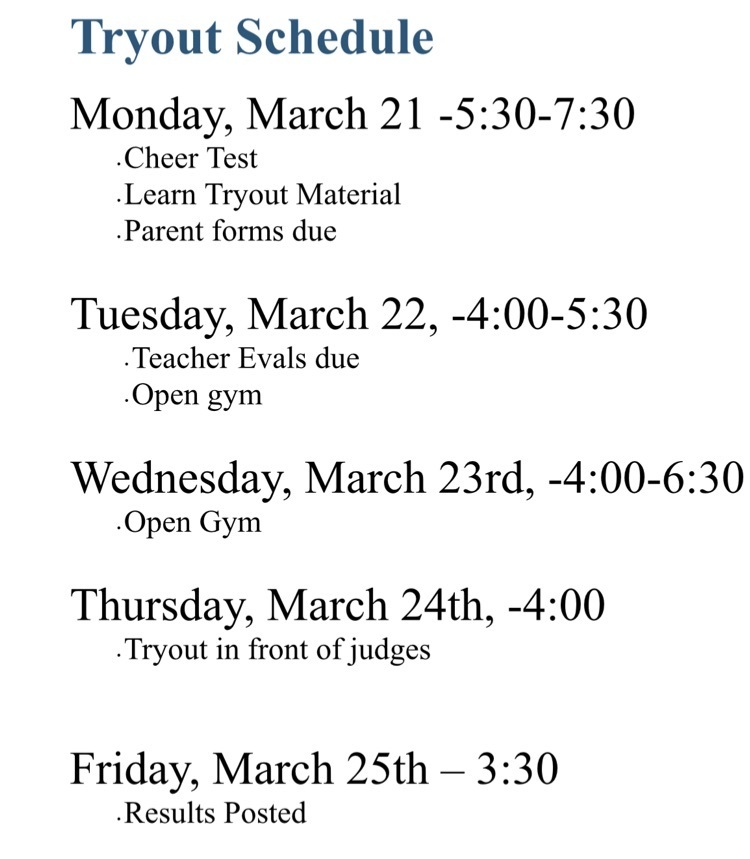 Last week we raised a total of $ 6,414.29 for the Ukrainian refugees. Thanks to everyone who helped make this fundraiser a success.