Congratulations to our SWAGS Monarchs of the Month. SWAGS stands for Smile, Welcome, Acknowledge, Greet, and See. Thank you to these Monarchs who make are school a brighter place! Student - Mia Lang Staff - Amy Hudson Faculty - Chelsie Niehaus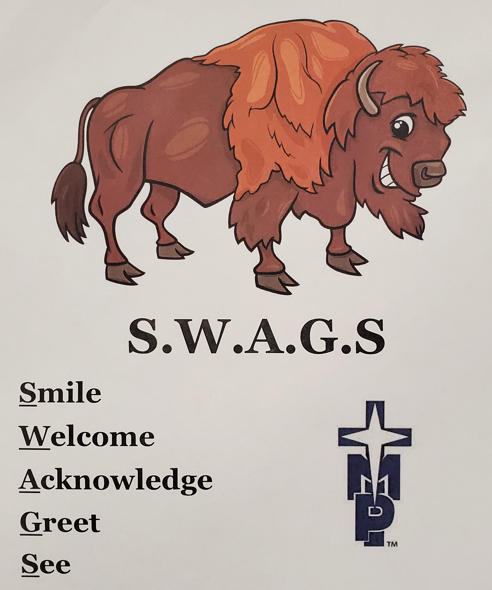 Thanks to beautiful weather Tuesday morning, TMP-M Junior High students and teachers were able to enjoy Mass in the grotto.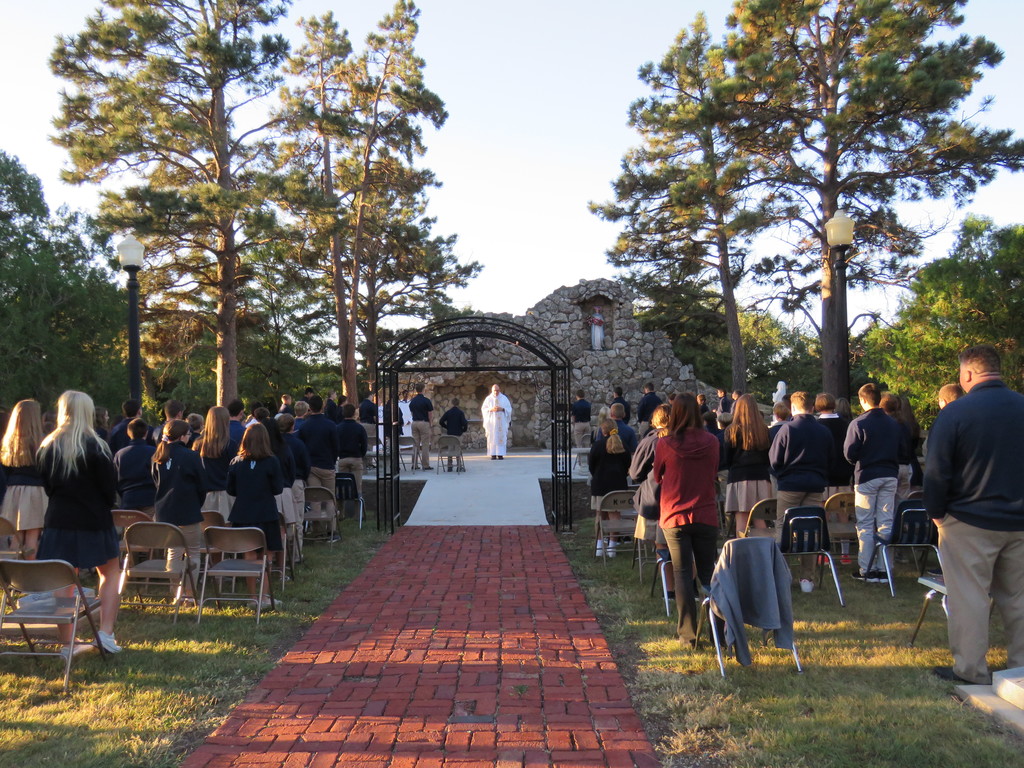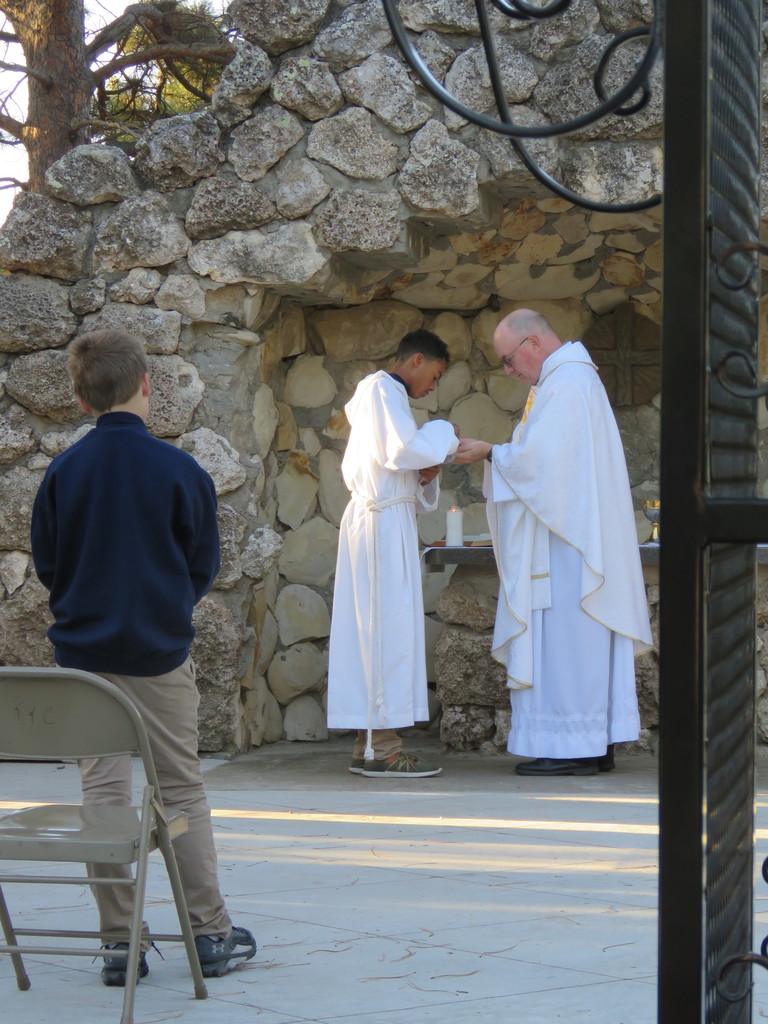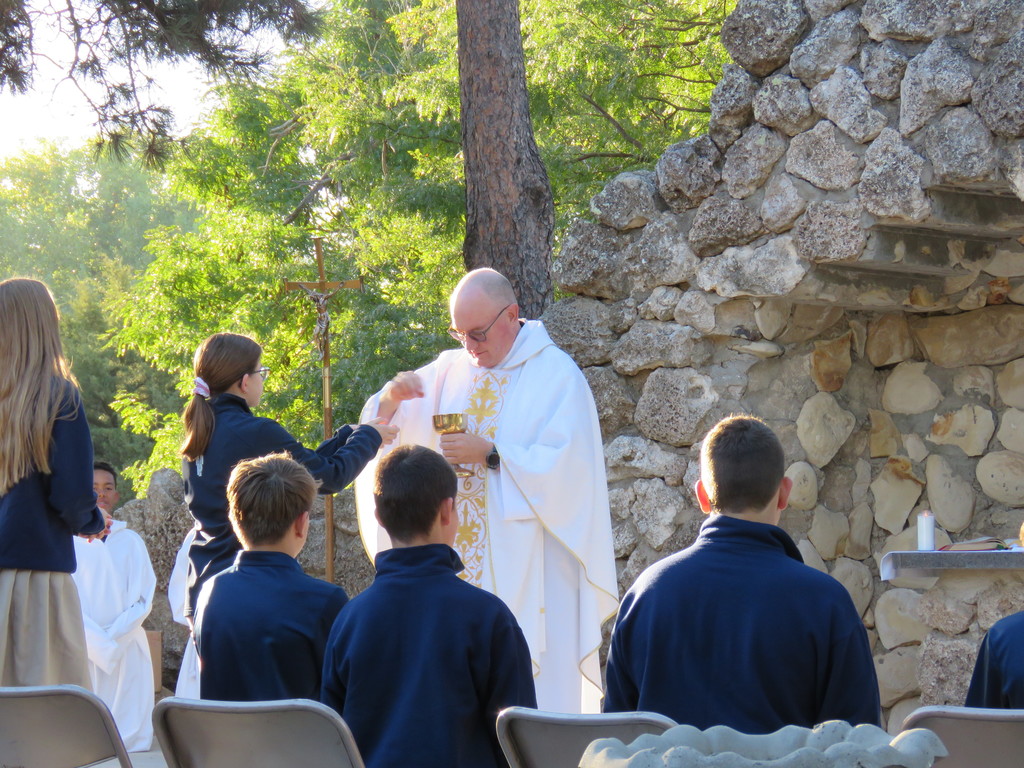 Congratulations to the new members of the TMP-Marian Chapter of the National Honor Society for the 2021-2022 school year!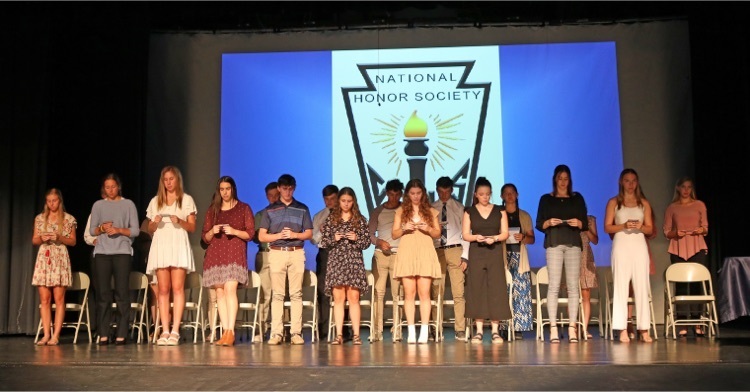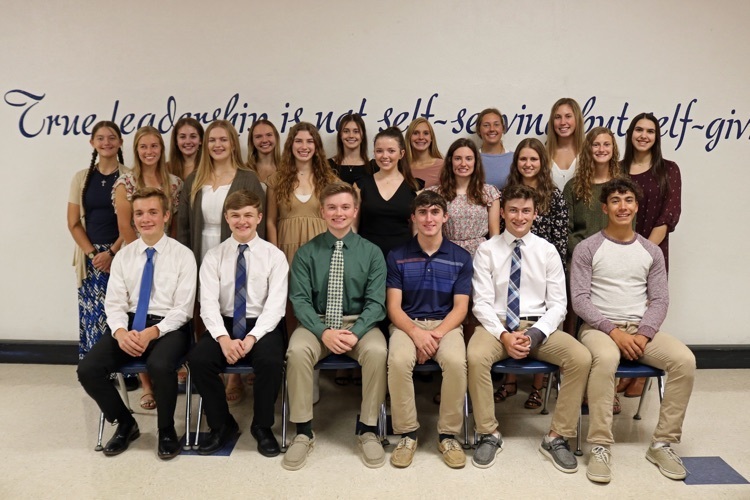 Anatomy students have their brain caps on this week in Ms. Stroyan's class!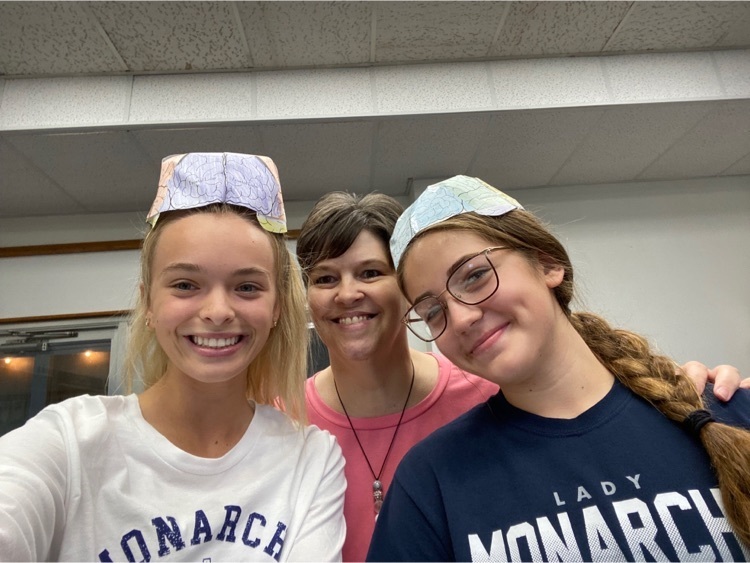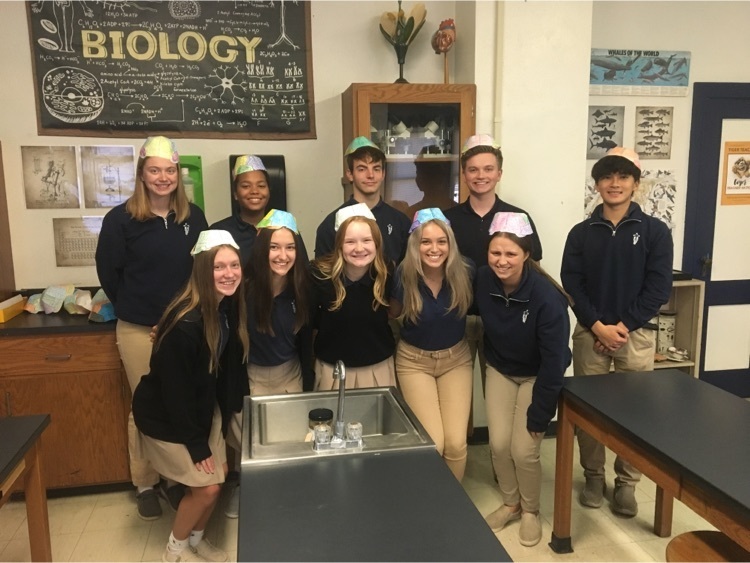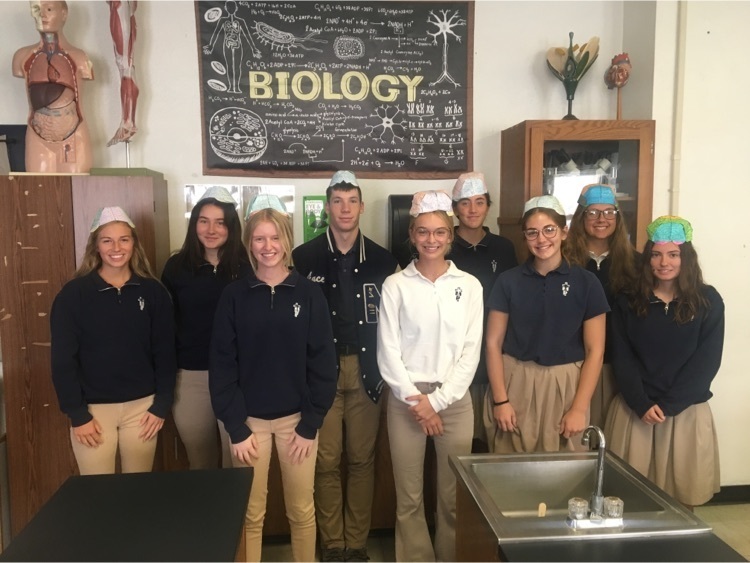 Come out and support the Lady Monarch Volleyball Team as they take on the Hays High Indians on Thursday, October 7, 2021. Seniors will be honored before the start of the varsity game. Junior Varsity start time is 5:00, don't forget to wear your pink and pack the pit.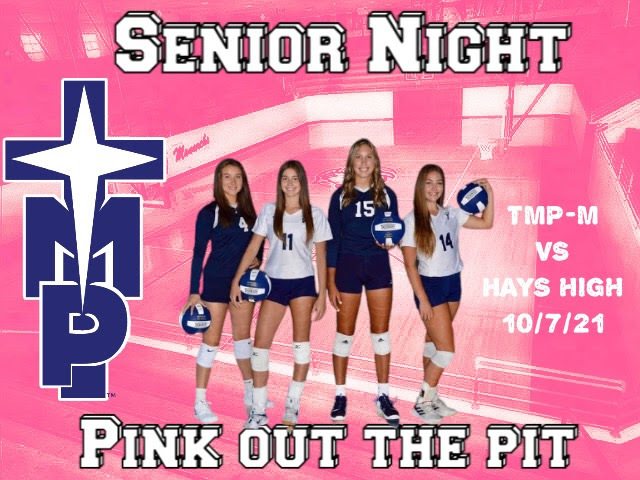 NHS Induction Ceremony is tomorrow evening! Cookies and punch will follow in the Dining Hall!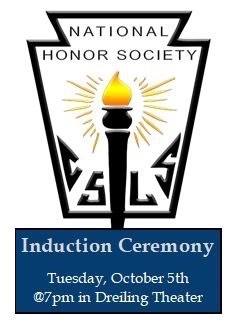 Come out and support the Lady Monarch Volleyball Team! Senior Night, Thursday, October 7 Game Time 5:00 p.m. -Al Billinger Fieldhouse TMP-M vs. Hays High (JV followed by Varsity) Seniors will be honored before the start of the Varsity game. "Pink Out the Pit" and show your Monarch Pride!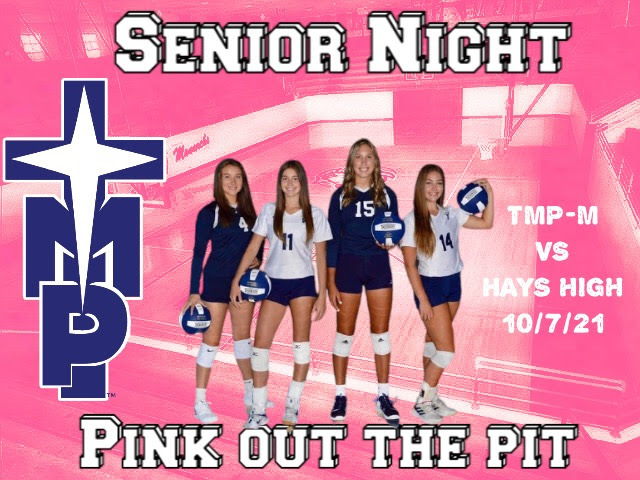 Thomas More Prep-Marian is excited to announce the hiring of Rick Binder as a high school religion teacher. Rick has worked the past 17 years as the youth minister at Immaculate Heart of Mary Church (IHM) in Hays, leading CYO and youth groups in a variety of activities, prayers, mission trips, service projects, and fellowship. Rick grew up on a family farm in Hays. Along with his wife, Gayla (Lohrmeyer), they have also run a dairy and grain farm over the years. Rick and Gayla have 4 children and 9 grandchildren (with one more on the way). Rick currently oversees the Family Life/Respect Life Offices for the Diocese of Salina. While teaching at TMP-Marian, he will maintain that role, stepping down from his youth ministry duties at IHM. "I am looking forward with great anticipation to this opportunity to be in the classroom every day and to be part of a great Catholic Community at TMP-Marian," said Rick. "It has been my experience that in preparing to teach others about our faith, I myself have grown in knowledge and understanding of God in my life. Now I feel truly blessed that I will have the opportunity to do that on a daily basis." Rick will work with Bill Meagher, TMP-Marian Campus Minister, to transition teaching duties during October, while still being available to help IHM ensure a successful transition of their youth ministry program. "The TMP-Marian and Hays communities know Rick Binder very well," said Principal Chad Meitner. "We couldn't be getting a better Catholic gentleman and catechist to walk alongside our students in their journey of faith."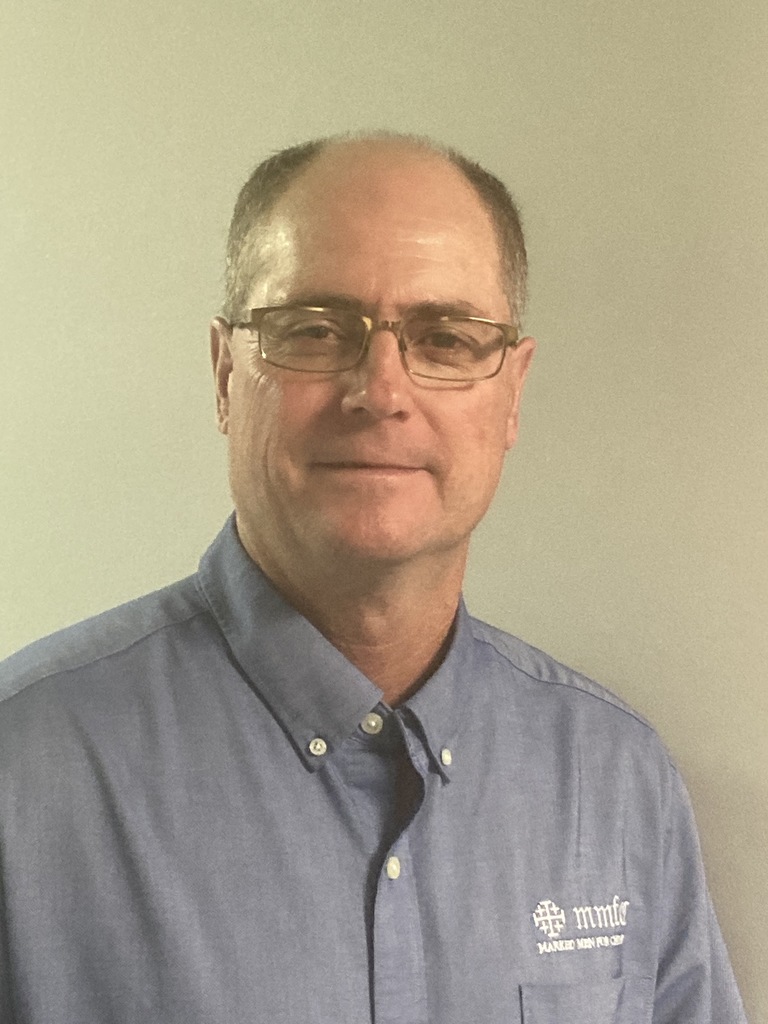 Fellowship of Christian Athletes September Athlete of the Month: Kade Harris
Fellowship of Christian Athletes September Athlete of the Month: Kade Harris
Fellowship of Christian Athletes August Athlete of the Month: Jessica Herrman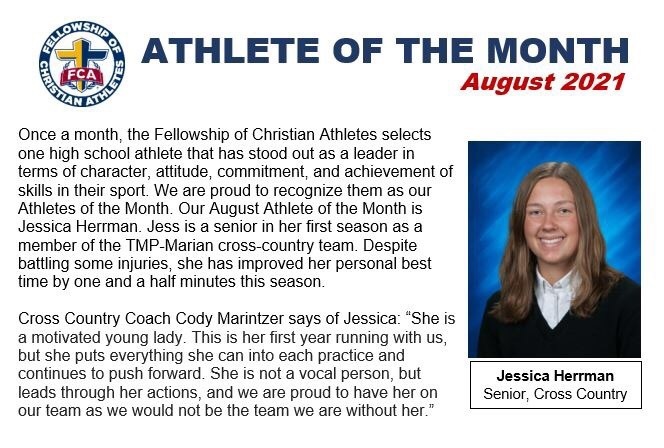 Common Ground delivered several boxes of stuffed animals to the Emergency Room for little kids who are admitted! Thank you to all who contributed!!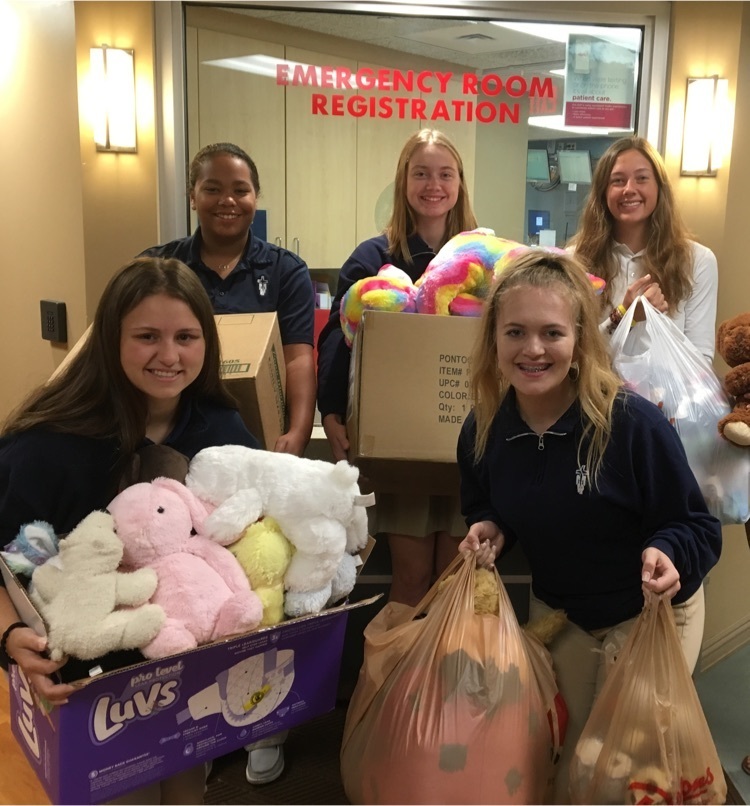 Join TMP-M Sports Booster Club and Astra Bank for tailgate at FHSU Lewis Field, SW side of stadium on Friday, October 1, 2021 at 6:00 p.m. Hamburgers, hotdogs, chips, dessert and drink will be served for a free will donation. Come out and support TMP Athletics and enjoy the Military Appreciation Night Activities. Thank you to Astra Bank for sponsoring the tailgate.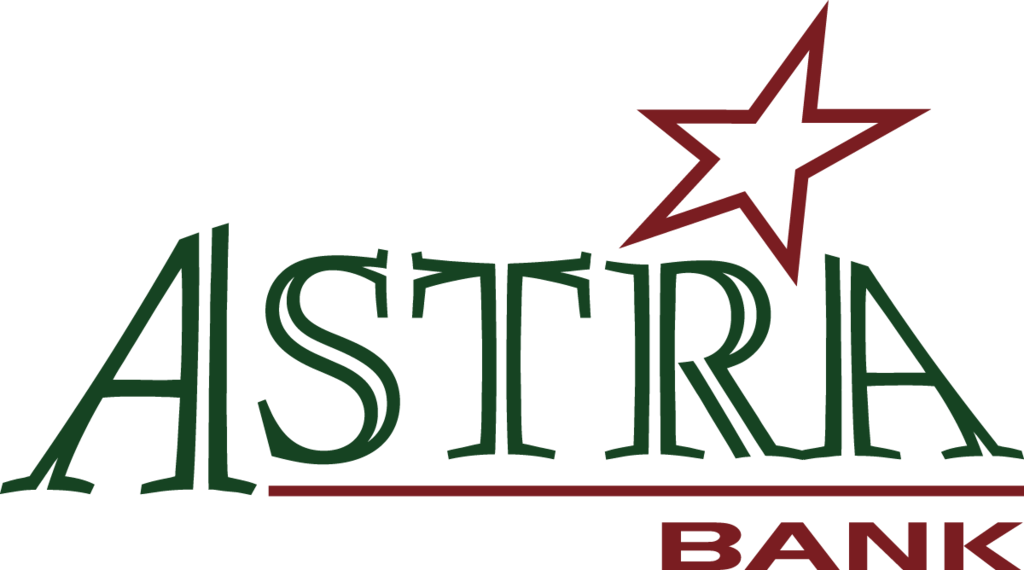 Three more freshman received their Sports Booster Club sponsored TMP-M Monarchs license plates this week. Gracyn Schippers gets her plate from senior Kenton Ginther. Macara Rohr turned 15 on Wednesday and received her plate from seniors Emma Dinkel and Kassidi Yost. Today, Brooke Koenigsman got her plate from seniors Emilee Lane and Bryce Seib. Happy Birthday Monarchs!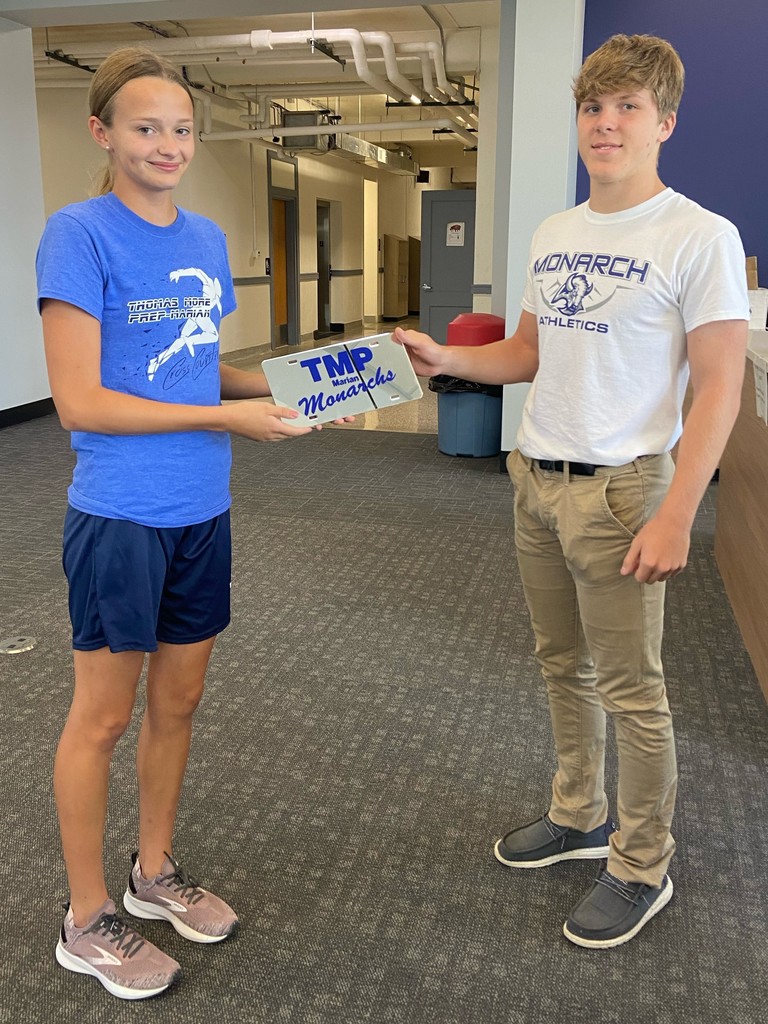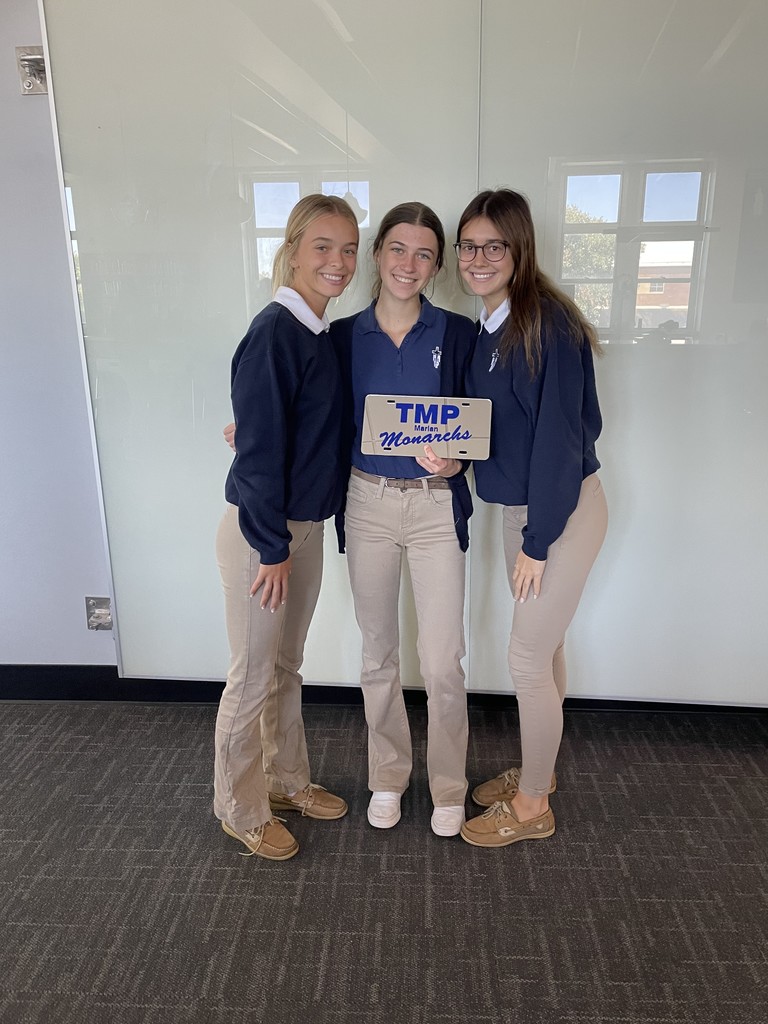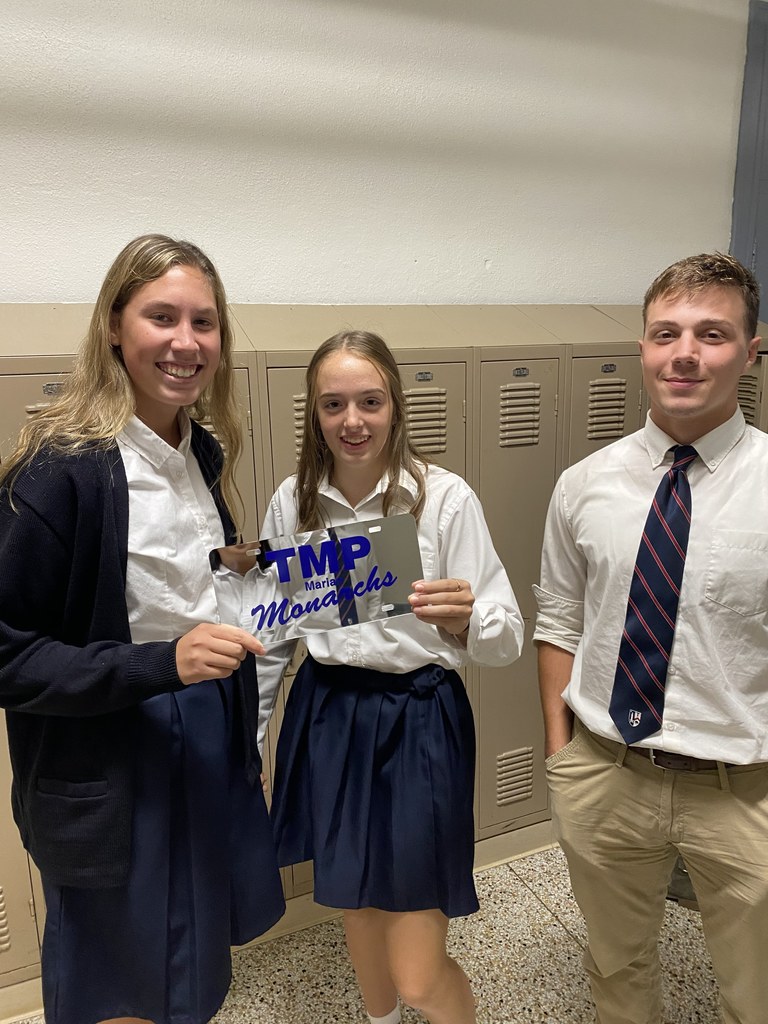 The 2 - 1 TMP Monarchs football boys will journey to Syracuse, Kansas tonight! Last years Monarchs vs Bulldogs matchup ended with a 32-0 victory for the Monarchs. This is the only game that's ever been recorded against the 2 teams. Exciting to see who will win the second match up tonight. Join the journey, watch live on HayPost, or tune in to Eagle Radio to listen to your Monarchs battle it out!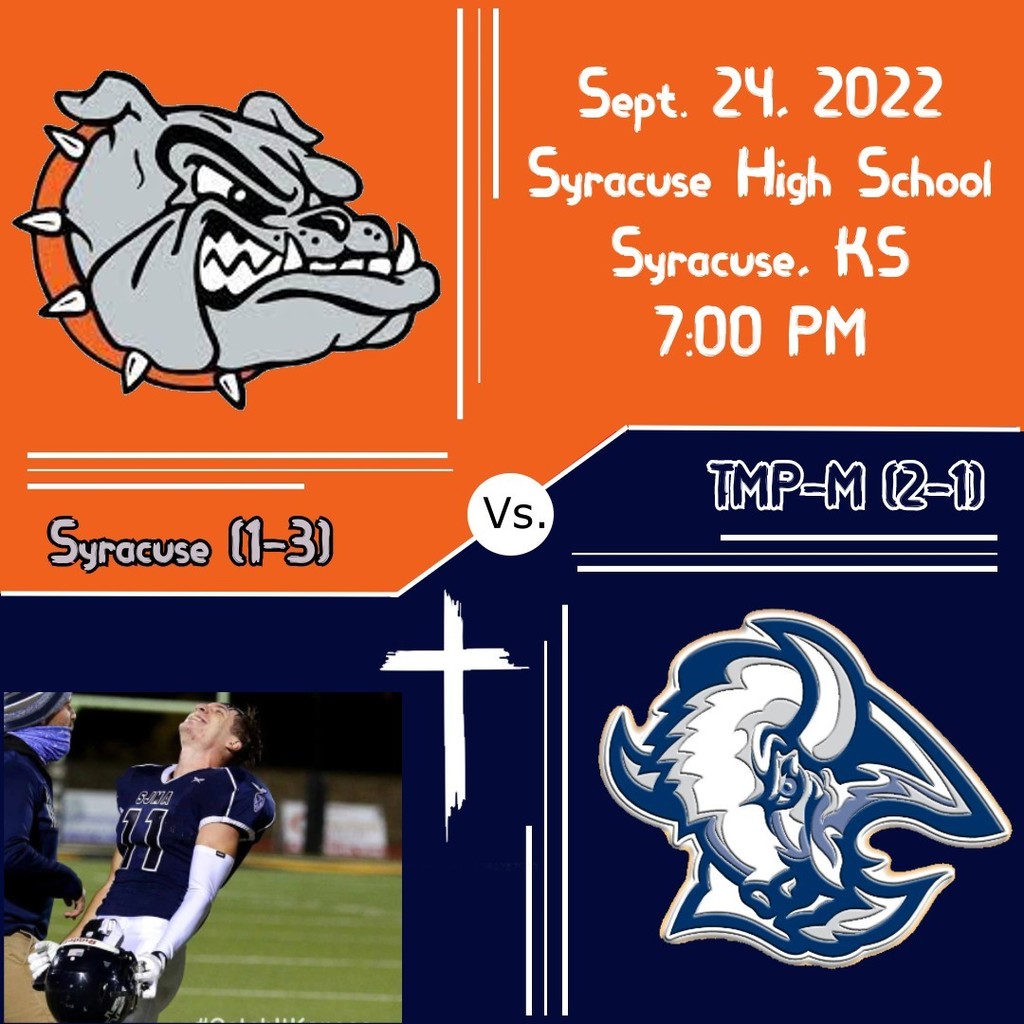 Thank you to Father Elias for joining the 4th hour Health and Fitness class for his first ever round of Disc Golf!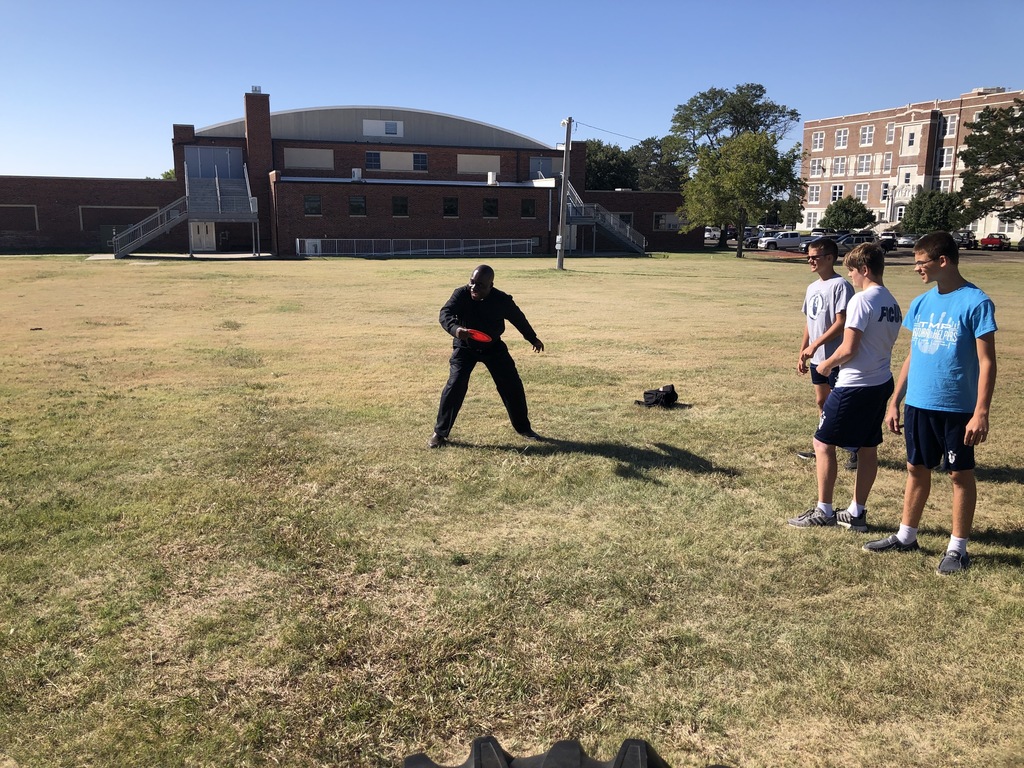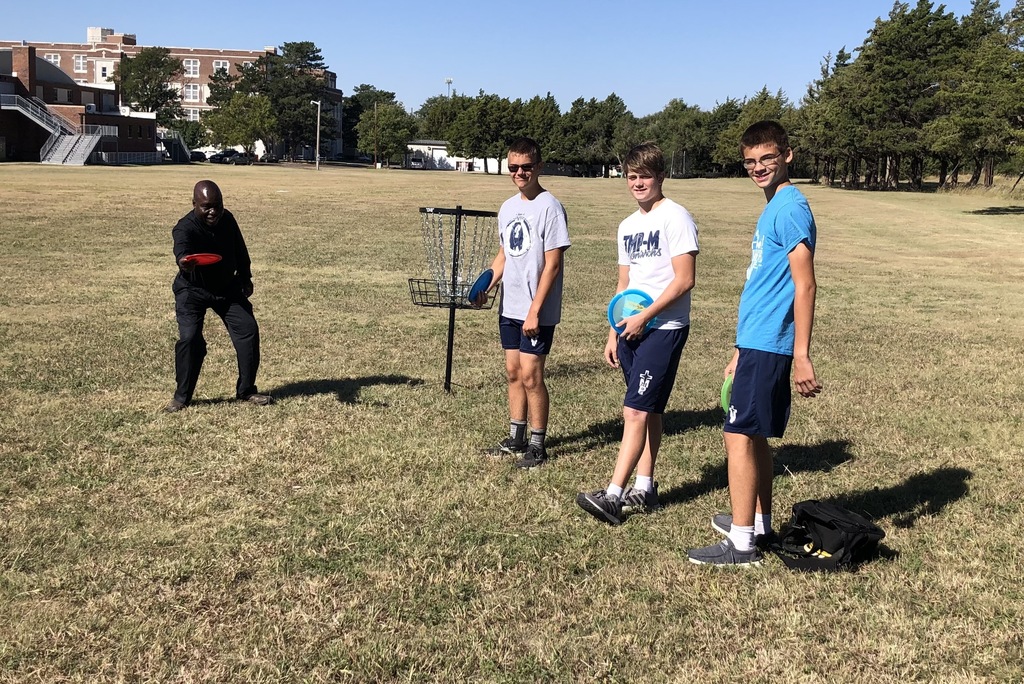 Last Tuesday during Community time, TMP-M Junior High participated in games and activities to celebrate Homecoming week. Team building activities such as Minefield, Infinity Rope Challenge, Two Truths & a Lie, and Crocodile River were enjoyed by all. A special thanks to Student Council and their sponsors for planning this event!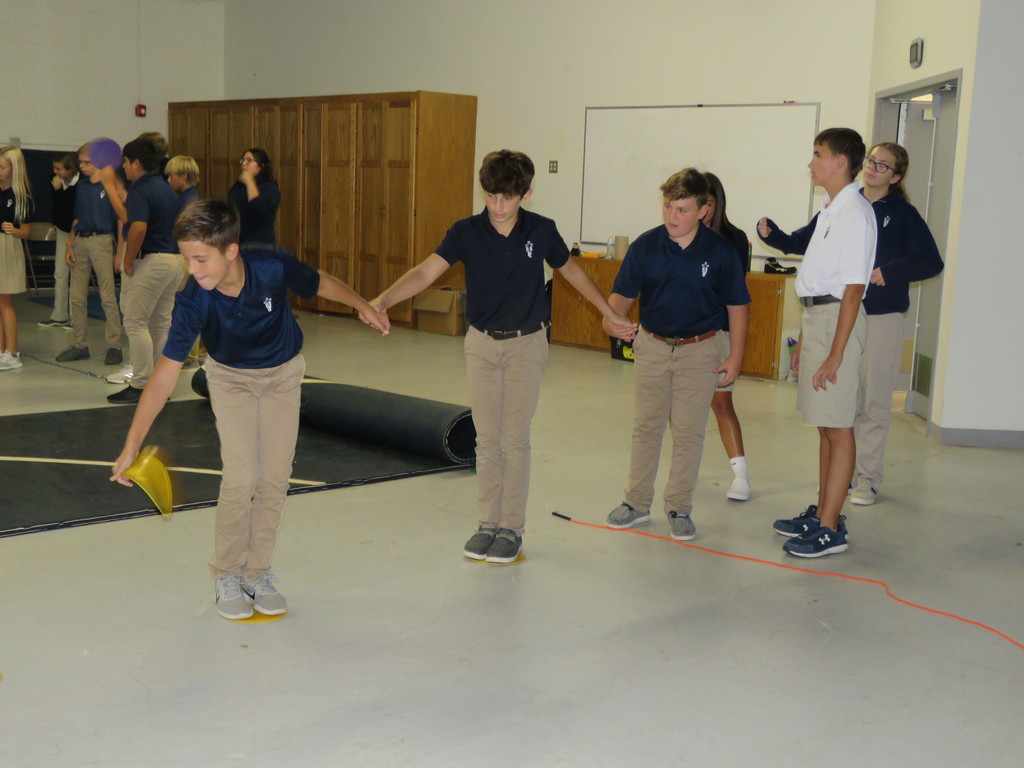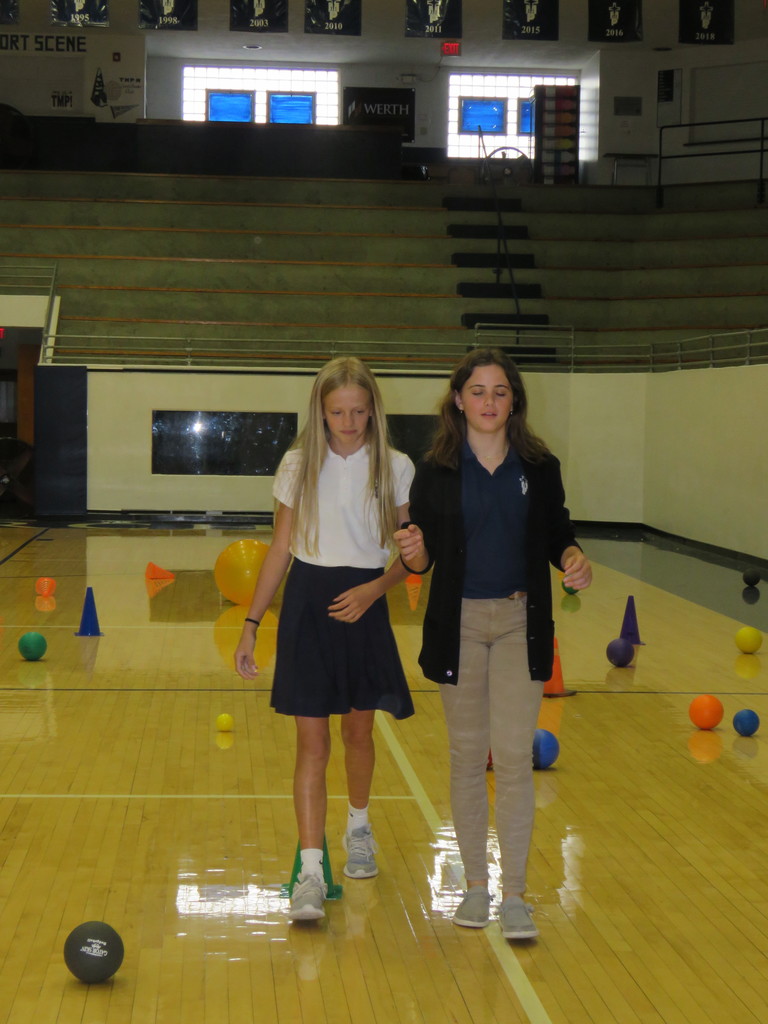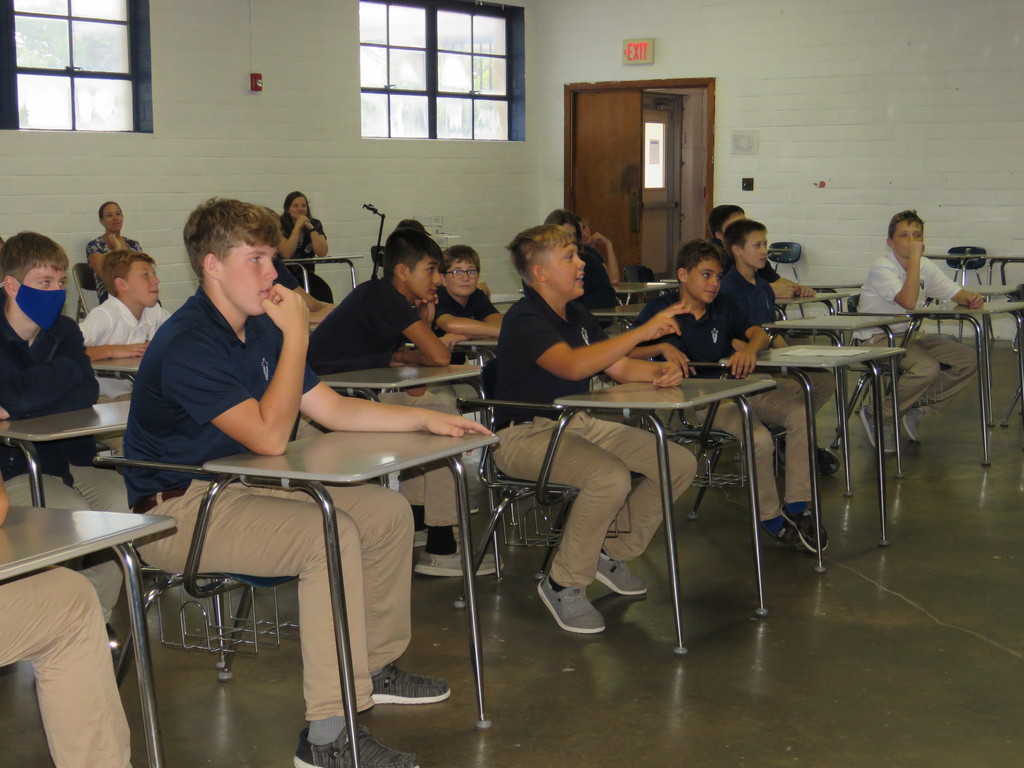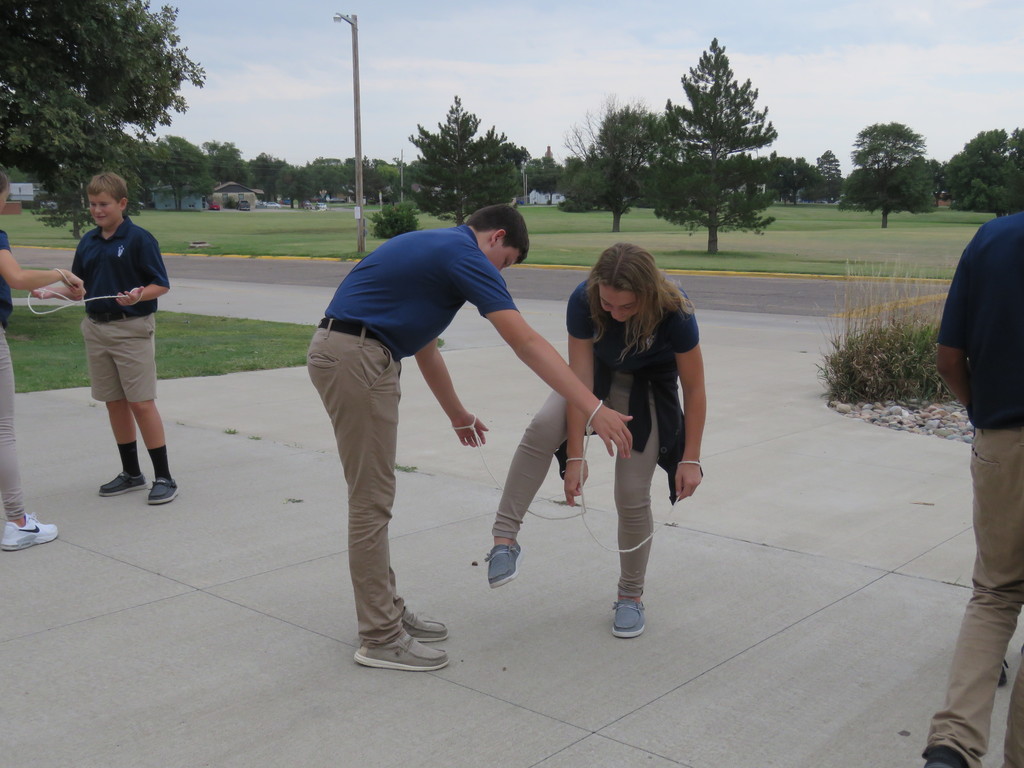 Even though it's Homecoming Week, the learning continues. In this photo, students in the Intro to Ag class conduct a DNA extraction lab. What does strawberry DNA look like?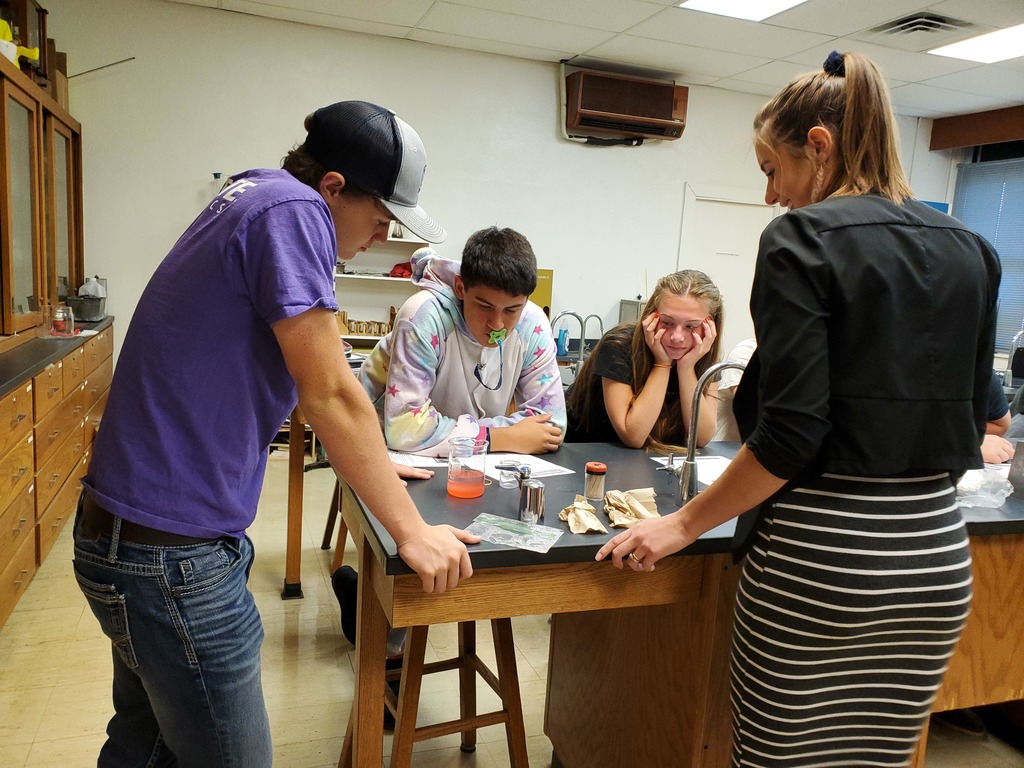 The Sophomore Class will be hosting a 'Free Will Donation' Bake Sale tonight at the Bonfire. They will have all of their goodies set up and ready to at 6:30 in front of the school.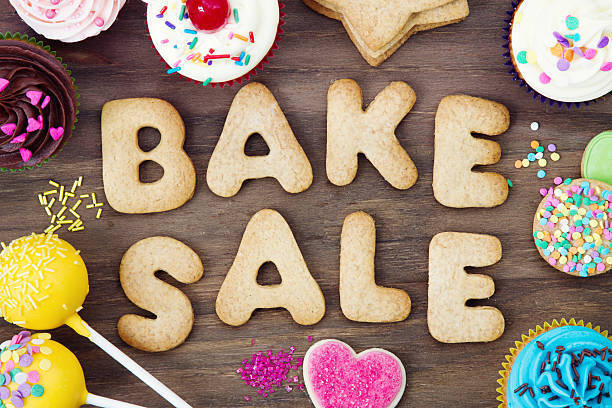 Join us tonight on the campus of TMP-Marian for candidate introductions and the Homecoming Bonfire!