Freshman Ryan Casey '25 turned 15 last week; Seniors Gavin Unrein and Kylie Dreiling presented Ryan with his TMP license plate. Happy Birthday Ryan and Go Monarchs!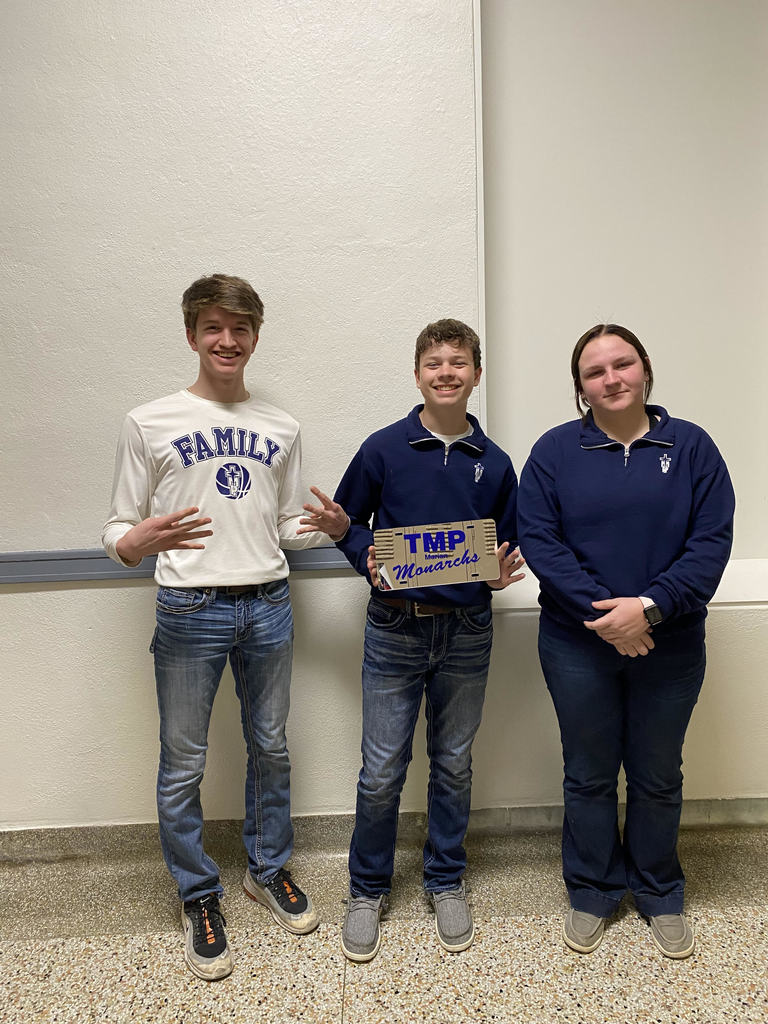 Cheer tryouts March 21-24.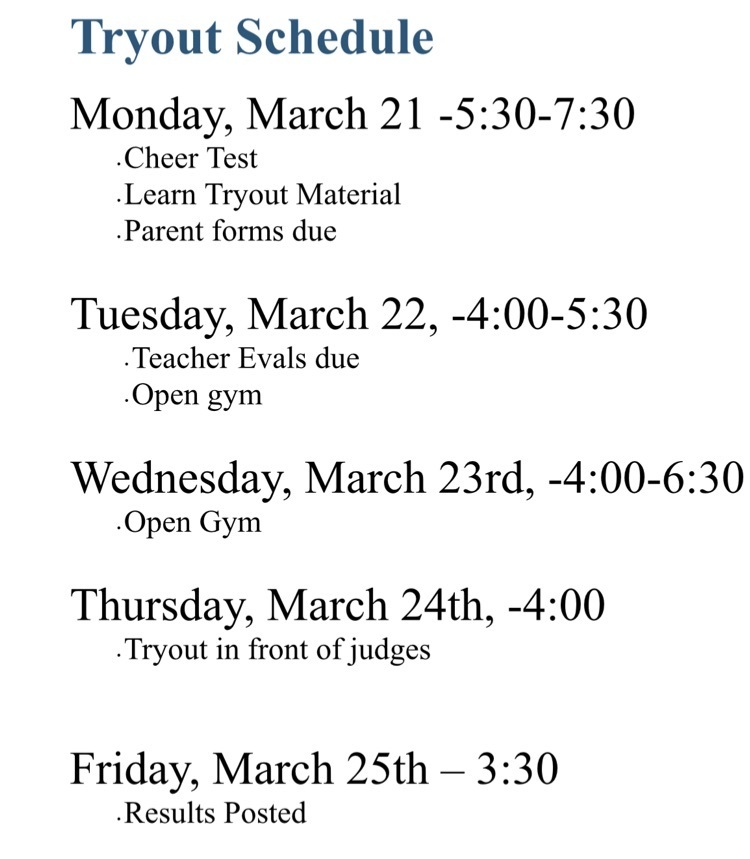 Last week we raised a total of $ 6,414.29 for the Ukrainian refugees. Thanks to everyone who helped make this fundraiser a success.


TMP Marian Jr./Sr. High school students participated in the State Chess Tournament in Emporia this past weekend. The Junior High Chess Team placed third in the state. Junior High team members pictured below are Trevor Fabrizius, Blaise Staab, Eli Stein, Carson Pinkney and Brynnon Ayarza. The High School team placed third in the 3A division. High School team members pictured below are Michaela Dickman, Lyndsie Byer, Elizabeth Dickman and Claudine Stein. Congratulations to both teams on a job well done!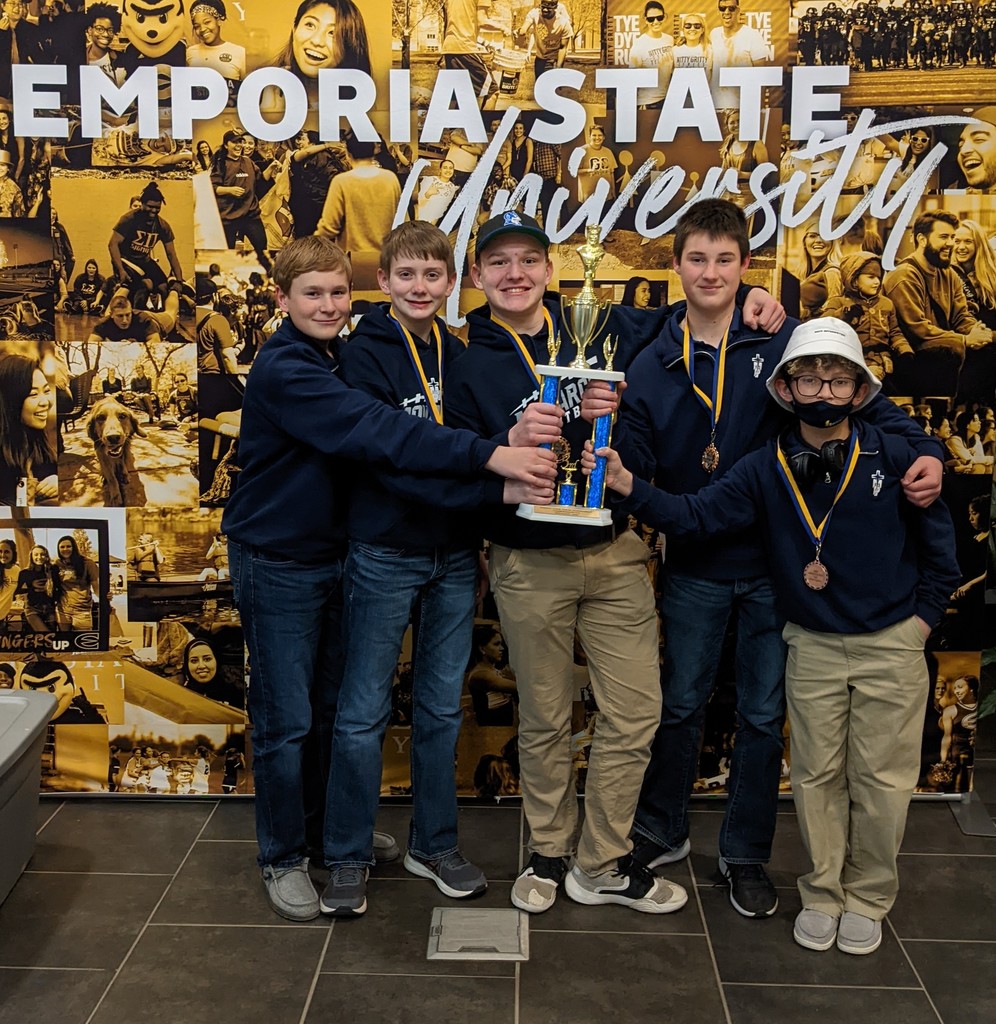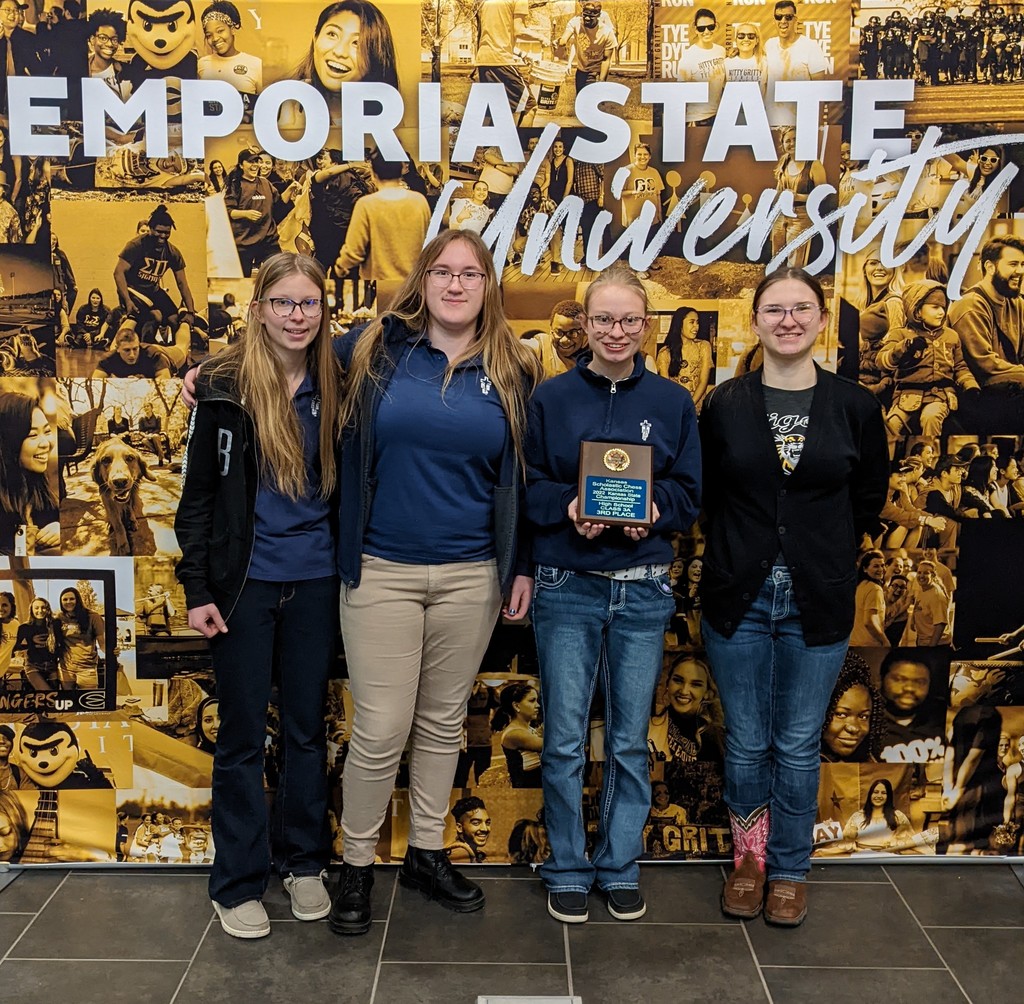 Congratulations to Junior, Jensen Brull ('23) for being chosen as a Carson Scholar. As a new scholar Jensen will receive a $1,000 scholarship for his college education. Jensen was chosen as a Scholar based on his academic excellence and community service. Jensen, we are proud of you!

We are proud of our 12 Hansen scholarship award winners! All nine seniors who were granted interviews for the 4-year college awards received scholarships! Congratulations to all of the recipients from Hays and the surrounding area.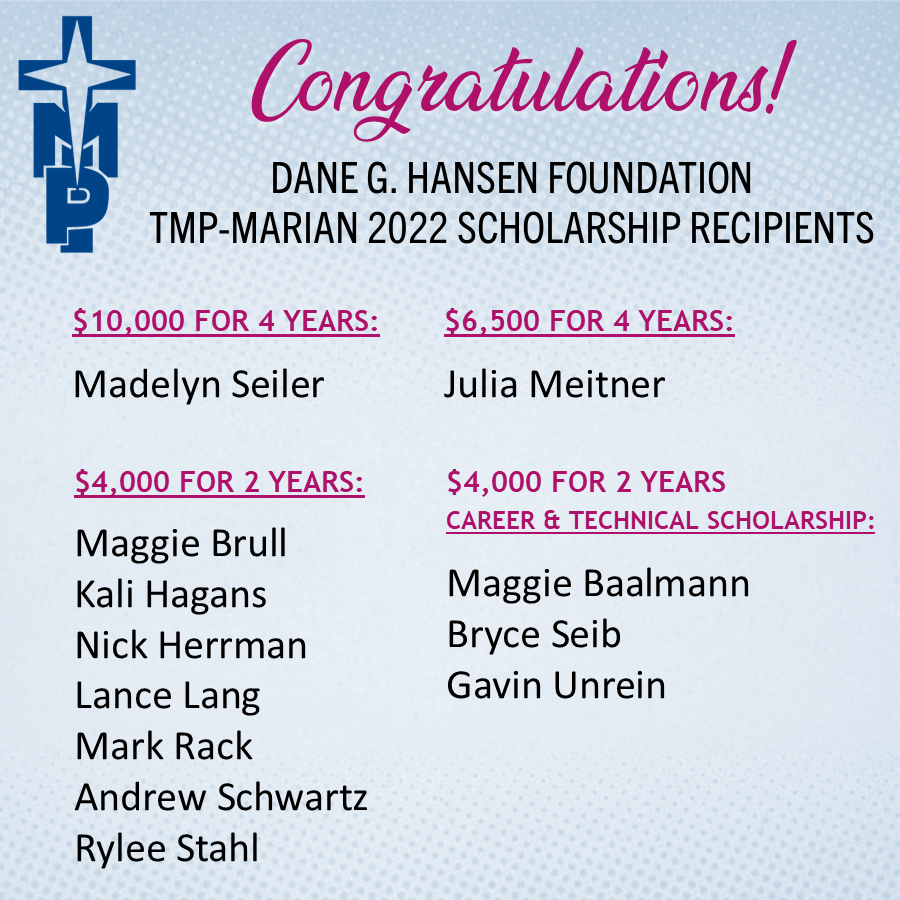 Due to predicted large amounts of snow and inclement weather for Wednesday night and Thursday, TMP-Marian will not have school on Thursday 3/10. All activities are canceled unless otherwise advised.
Our fundraiser to help the refugees from Ukraine is going well. We have already reached the level 1 target of $1000 and are moving ever closer to our ultimate goal of raising $5000 by Friday. If you are interested in contributing, you can bring donations to the TMP-Marian front office. All of the funds will be transferred electronically to a Polish non-profit organization working with refugees from Ukraine.

The students in Mrs. Flax's art crafts class are engaged in a variety of artistic endeavors. Students in the class are doing anything from crocheting with yarn, embroidery work, diamond dots, painting and sewing. We love to see our students get a well rounded education.

The Junior High Scholar's Bowl teams were in Stockton yesterday. The 7th grade team took 1st place with a 5-0 record. The 8th grade team took 2nd place with a record of 4-1. Why to go Monarchs!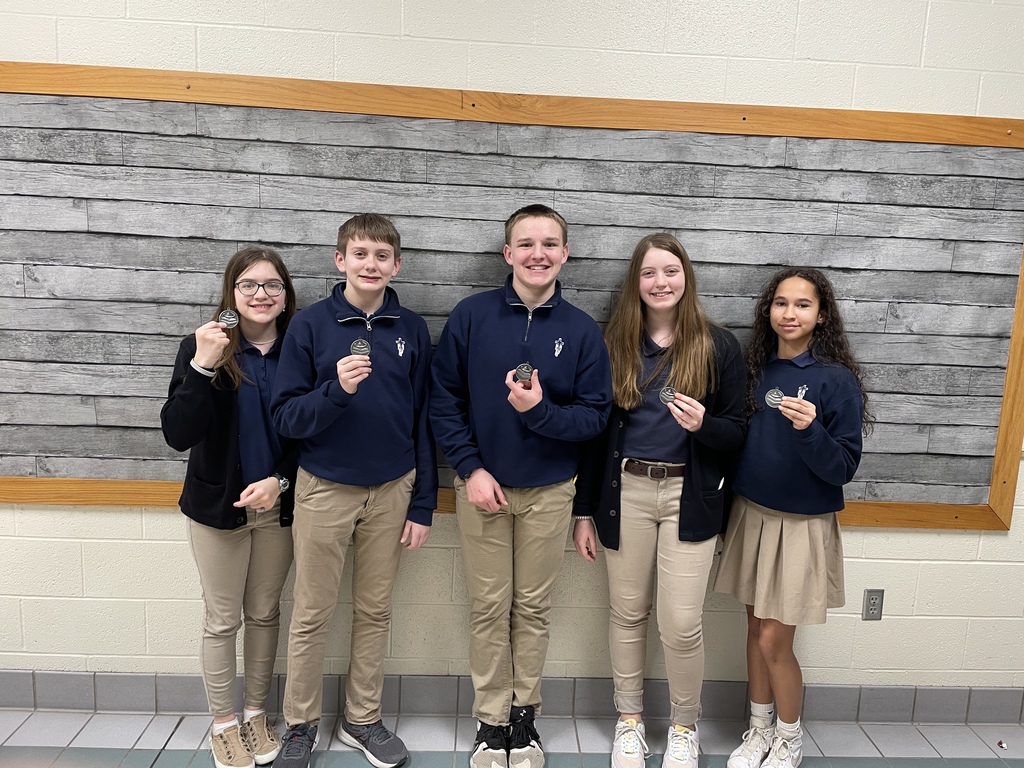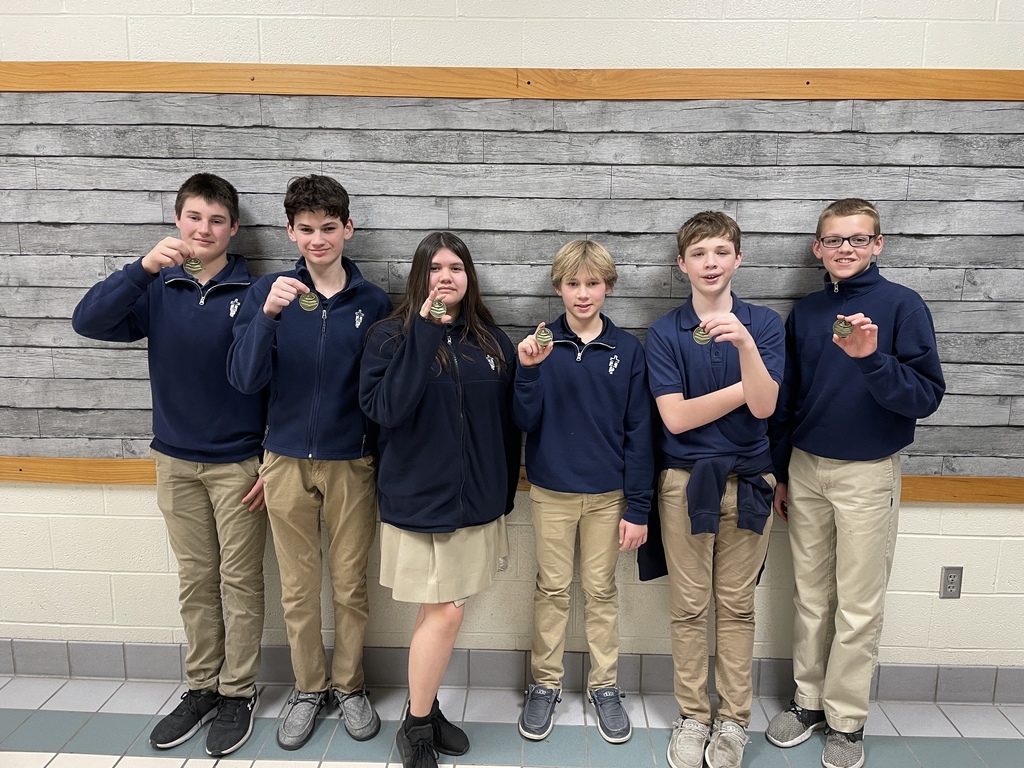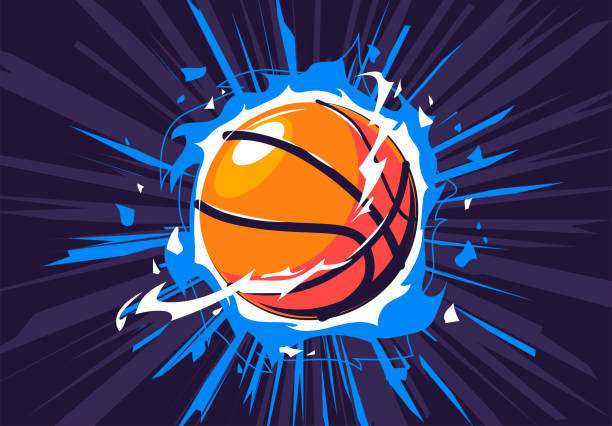 Monarch students asked questions of a vocations panel this morning. Student Avery Werth organized the event that was postponed during Catholic Schools Week. Students asked various questions about different vocations, married life, single life and the religious life. Panel members included Gene and Theresa Flax (married life), Bill Meagher (Deaconate) and Jennie Helget (single life).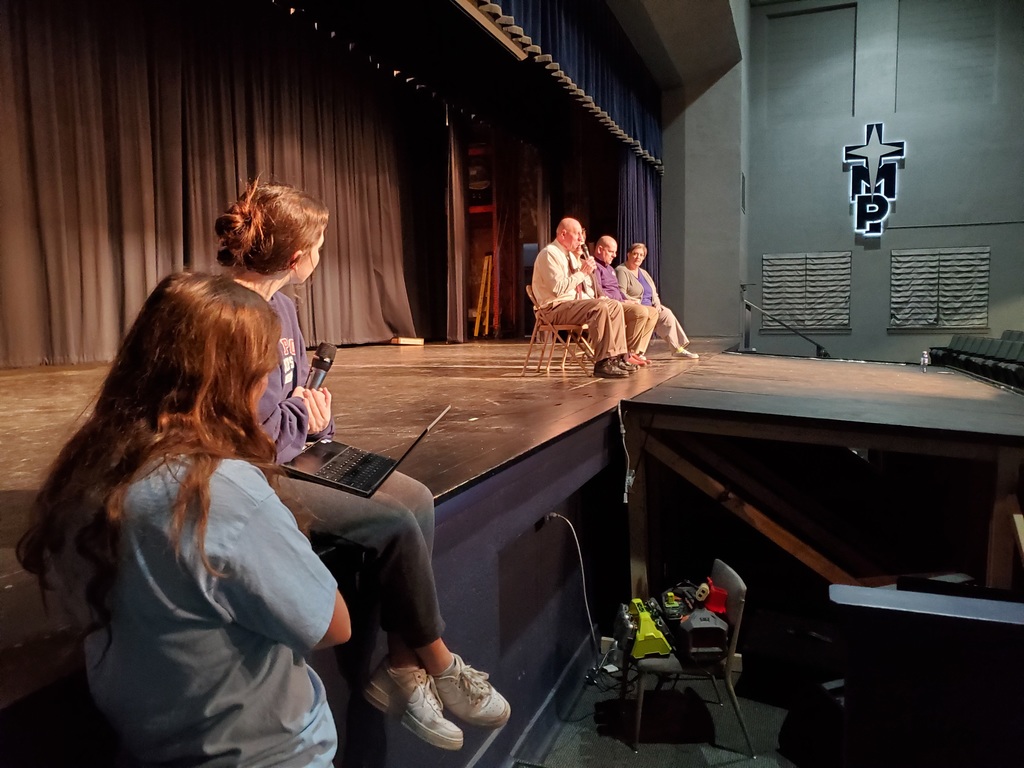 Freshman Eleanor Bittel '25 turned 15 last week; Senior Rayne Stahl presented Eleanor with her TMP license plate. Happy Birthday Eleanor and Go Monarchs!

TMP-Marians' High School Basketball team is state bound. If you are interested in ordering a state basketball shirt please use this link:
https://tmpstatebball22.itemorder.com/shop/sale/
. All orders must be in by 12:00 noon on Tuesday, March 8, 2022. Congratulations and best of luck to the team and coaches!
Cheer tryout meeting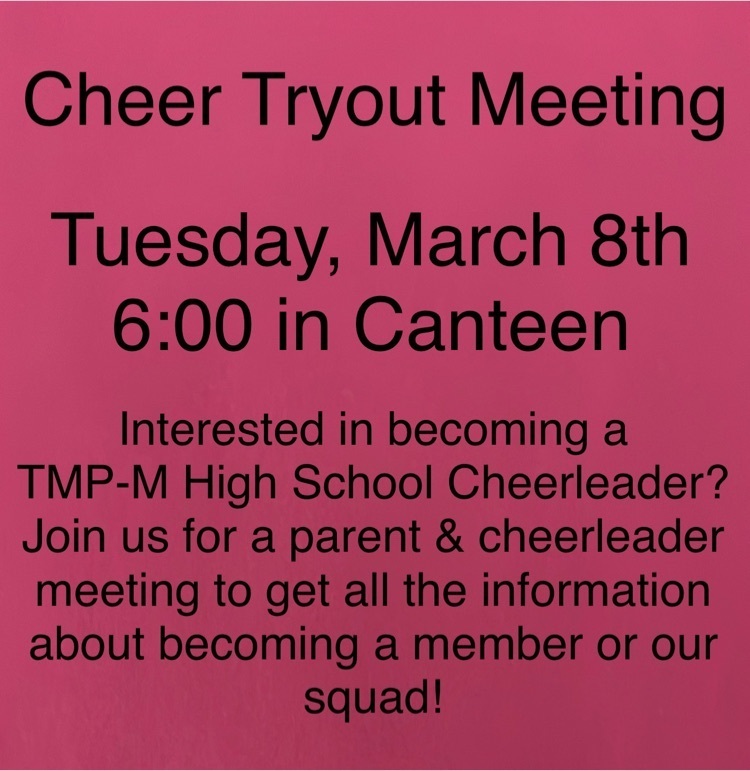 State of Catholic Schools Address  State of Catholic Schools Address on Monday, March 7 Make sure to attend the 2022 State of Catholic Schools Address on Monday, March 7 at 6:30 p.m. at Immaculate Heart of Mary Church. At the address you will hear: An update on happenings and challenges at both schools The latest on the 6th grade transition to TMP-Marian A message from Superintendent Andrews and update on the strategic plan A financial update Every Catholic school family needs to have at least one parent or guardian in attendance. A make-up session will be announced after the address.  ***Childcare will be available for families with young children.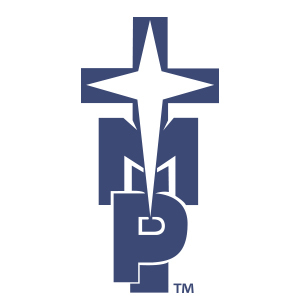 Congratulations to Mattias Marintzer; Mattias was selected to go to the state championship for his mousetrap car for Science Olympiad.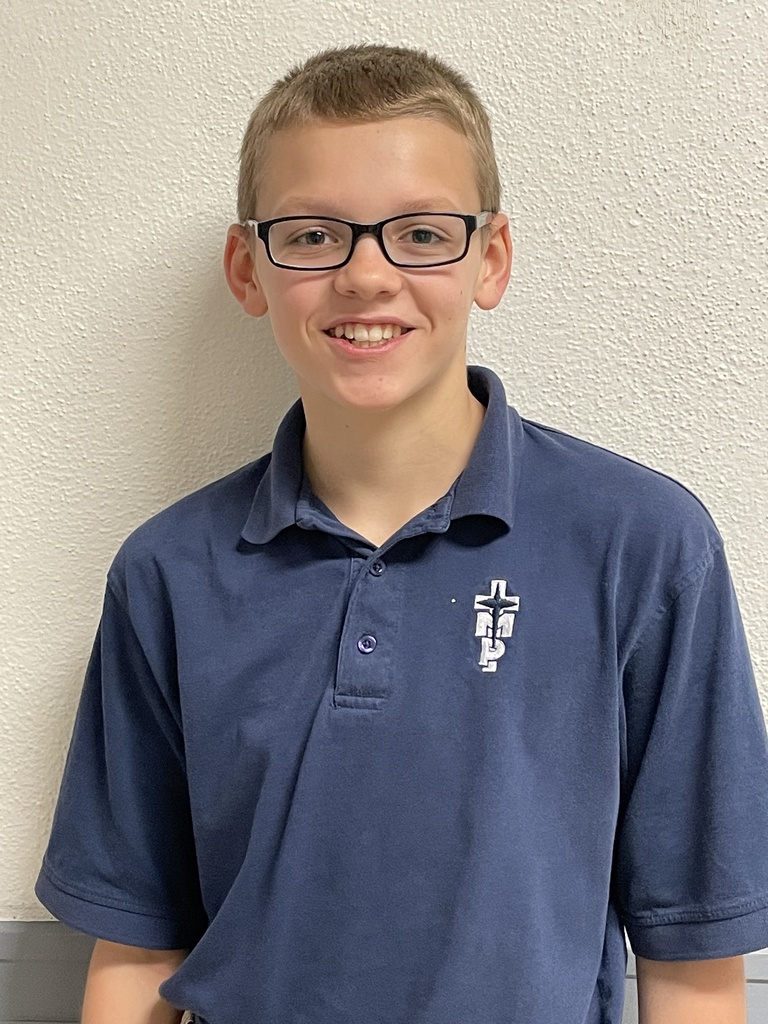 The Junior High Scholar's Bowl participated in the Phillipsburg tournament on Thursday, March 3. The 7th grade students took second place with a 6-1 record. Our 8th grade students finished in third place after emerging from a 3 way tie breaker and ended the event with a 5-2 record. Pictured below are the students participating in the tournament.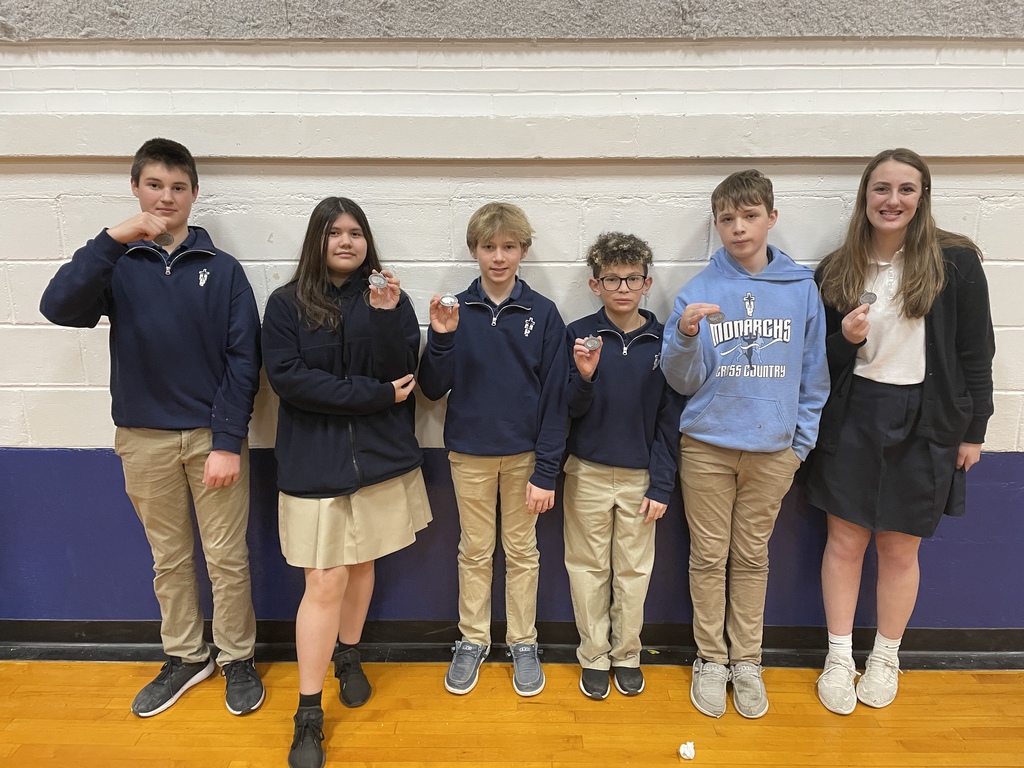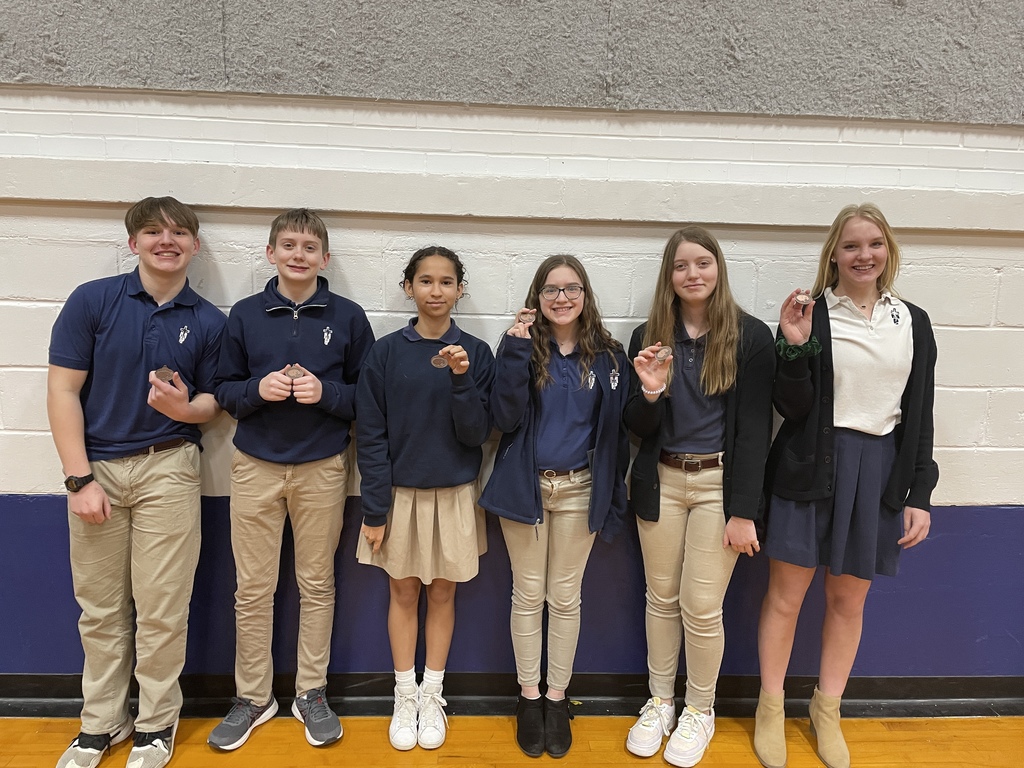 Fellowship of Christian Athletes February Athlete of the Month: Kenton Ginther