Join TMP-M Sports Booster Club and Astra Bank for tailgate at FHSU Lewis Field, SW side of stadium on Friday, October 1, 2021 at 6:00 p.m. Hamburgers, hotdogs, chips, dessert and drink will be served for a free will donation. Come out and support TMP Athletics and enjoy the Military Appreciation Night Activities. Thank you to Astra Bank for sponsoring the tailgate.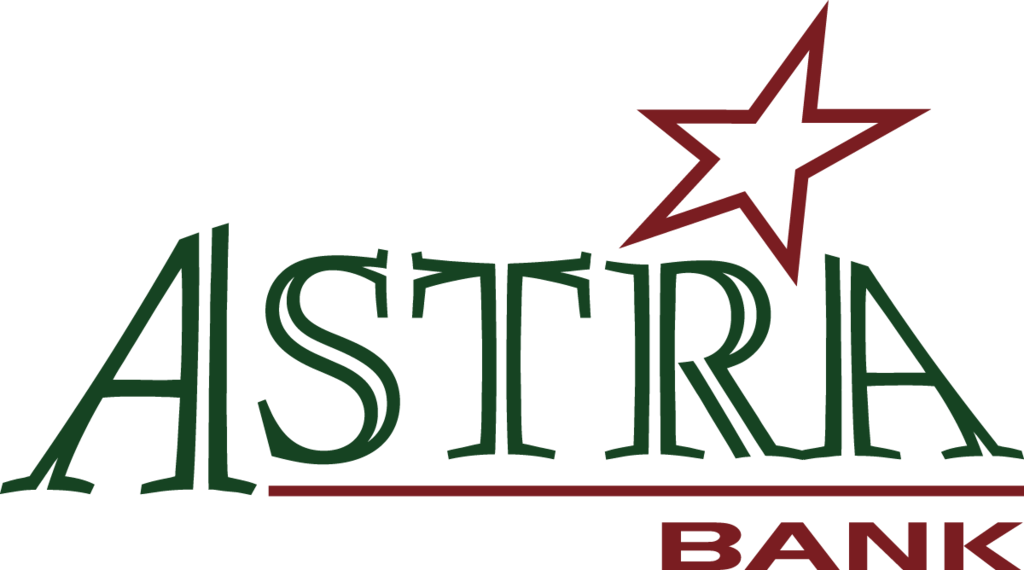 Three more freshman received their Sports Booster Club sponsored TMP-M Monarchs license plates this week. Gracyn Schippers gets her plate from senior Kenton Ginther. Macara Rohr turned 15 on Wednesday and received her plate from seniors Emma Dinkel and Kassidi Yost. Today, Brooke Koenigsman got her plate from seniors Emilee Lane and Bryce Seib. Happy Birthday Monarchs!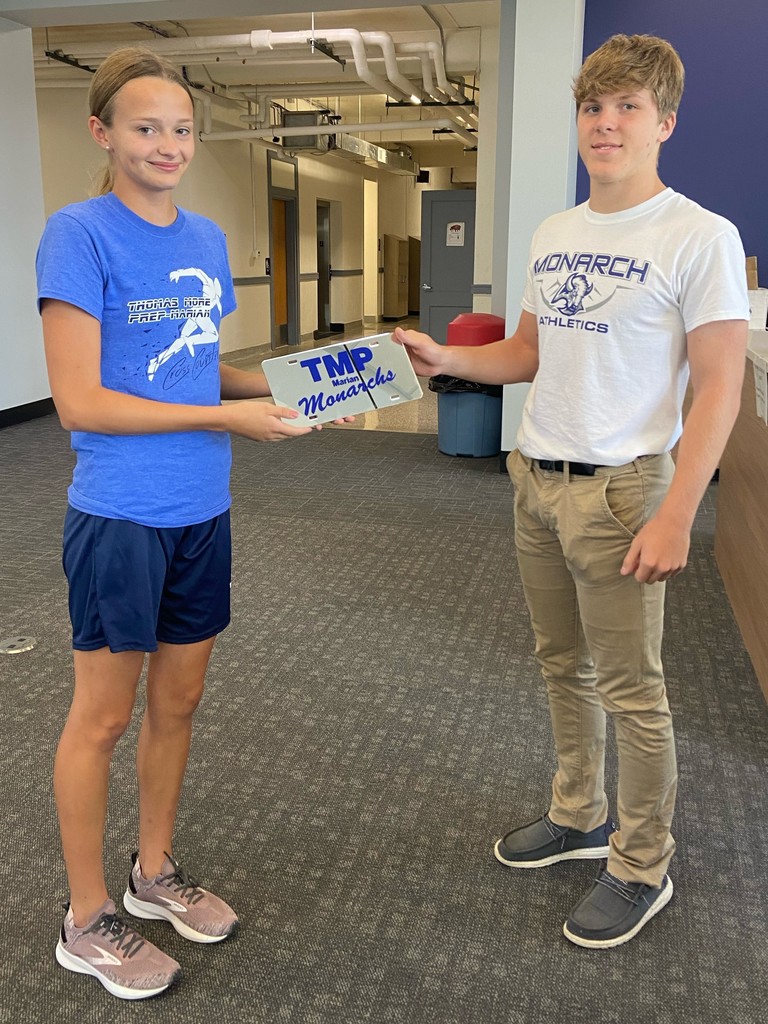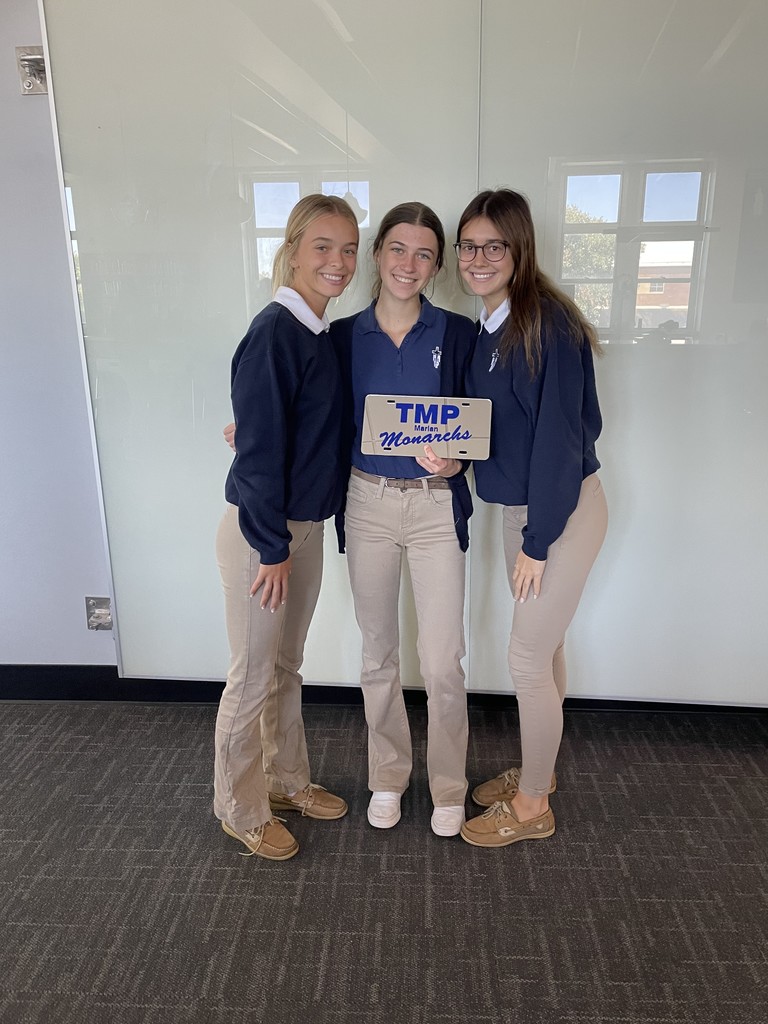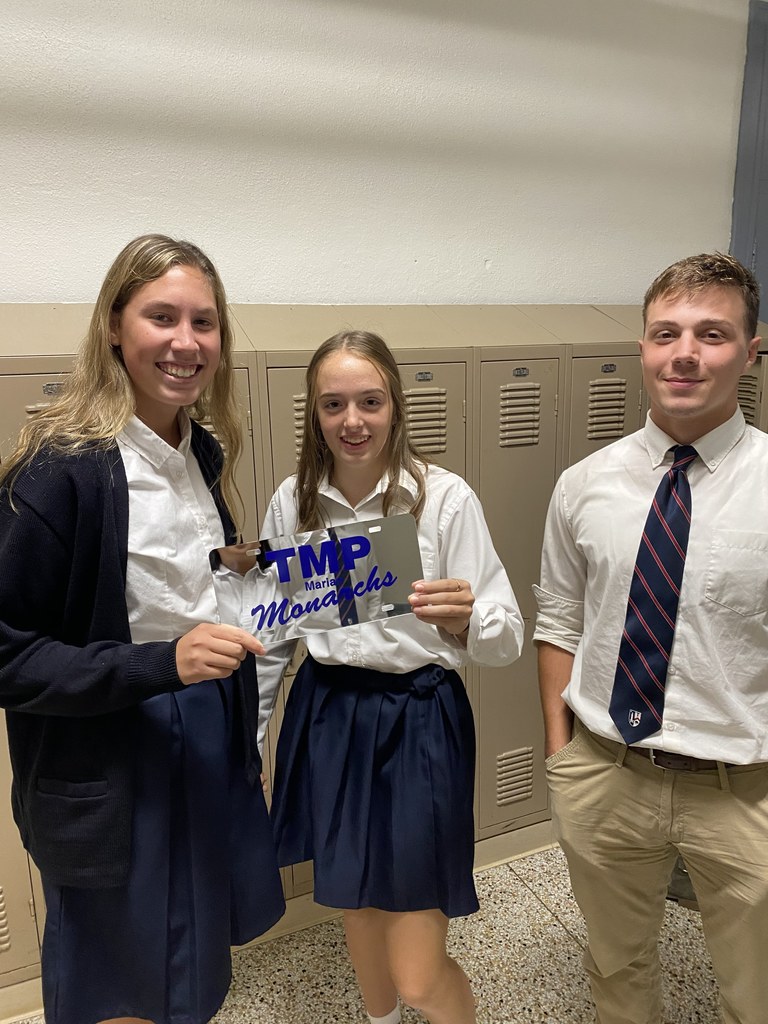 The 2 - 1 TMP Monarchs football boys will journey to Syracuse, Kansas tonight! Last years Monarchs vs Bulldogs matchup ended with a 32-0 victory for the Monarchs. This is the only game that's ever been recorded against the 2 teams. Exciting to see who will win the second match up tonight. Join the journey, watch live on HayPost, or tune in to Eagle Radio to listen to your Monarchs battle it out!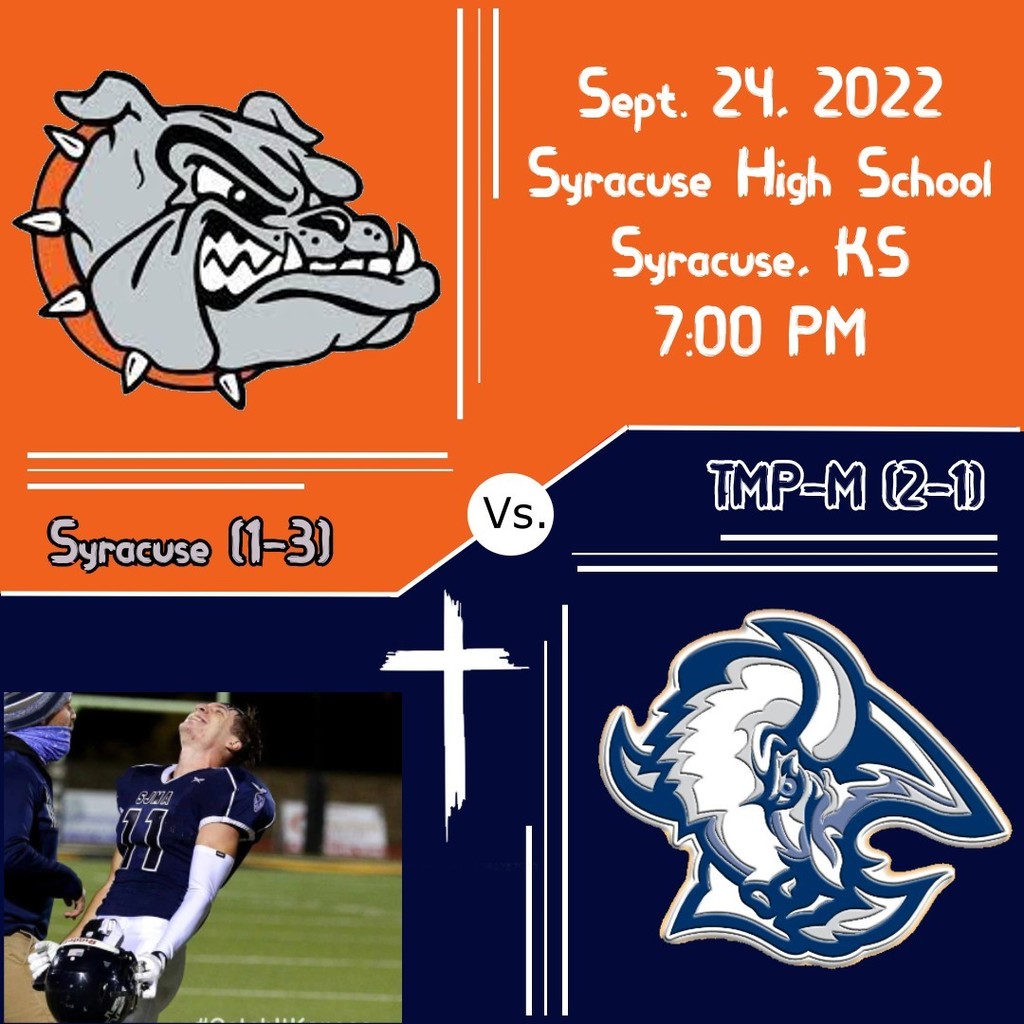 Thank you to Father Elias for joining the 4th hour Health and Fitness class for his first ever round of Disc Golf!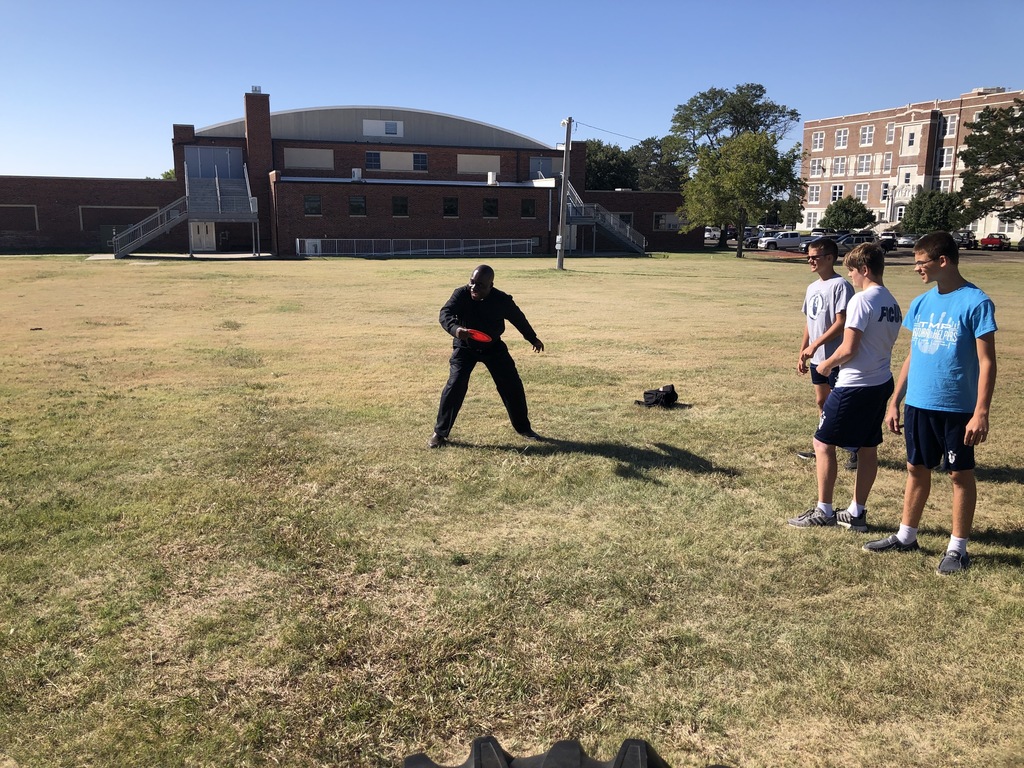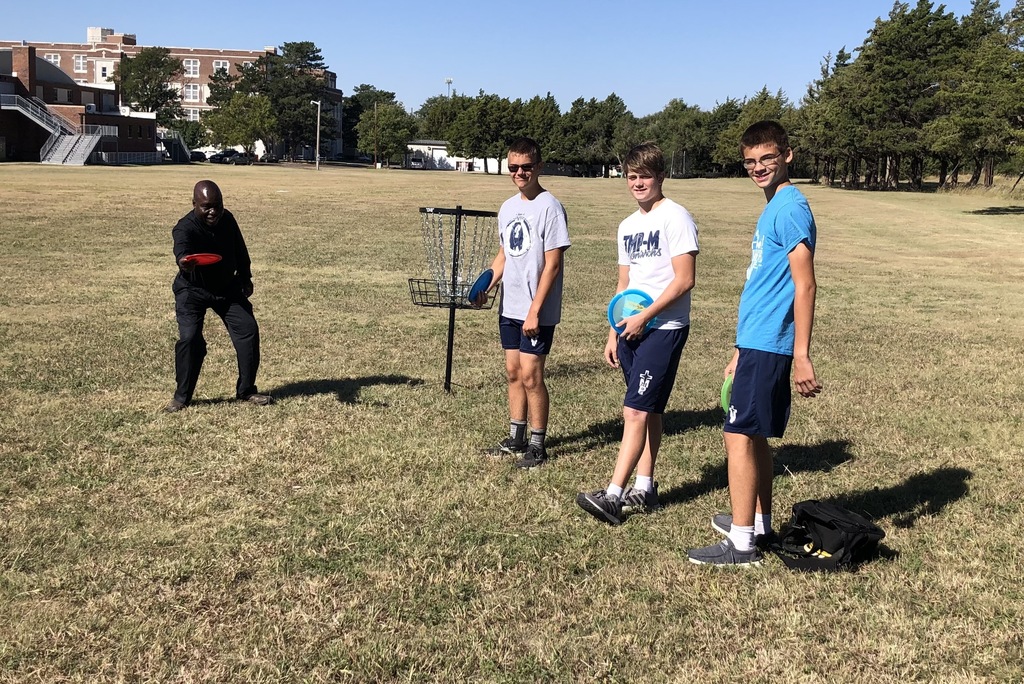 Last Tuesday during Community time, TMP-M Junior High participated in games and activities to celebrate Homecoming week. Team building activities such as Minefield, Infinity Rope Challenge, Two Truths & a Lie, and Crocodile River were enjoyed by all. A special thanks to Student Council and their sponsors for planning this event!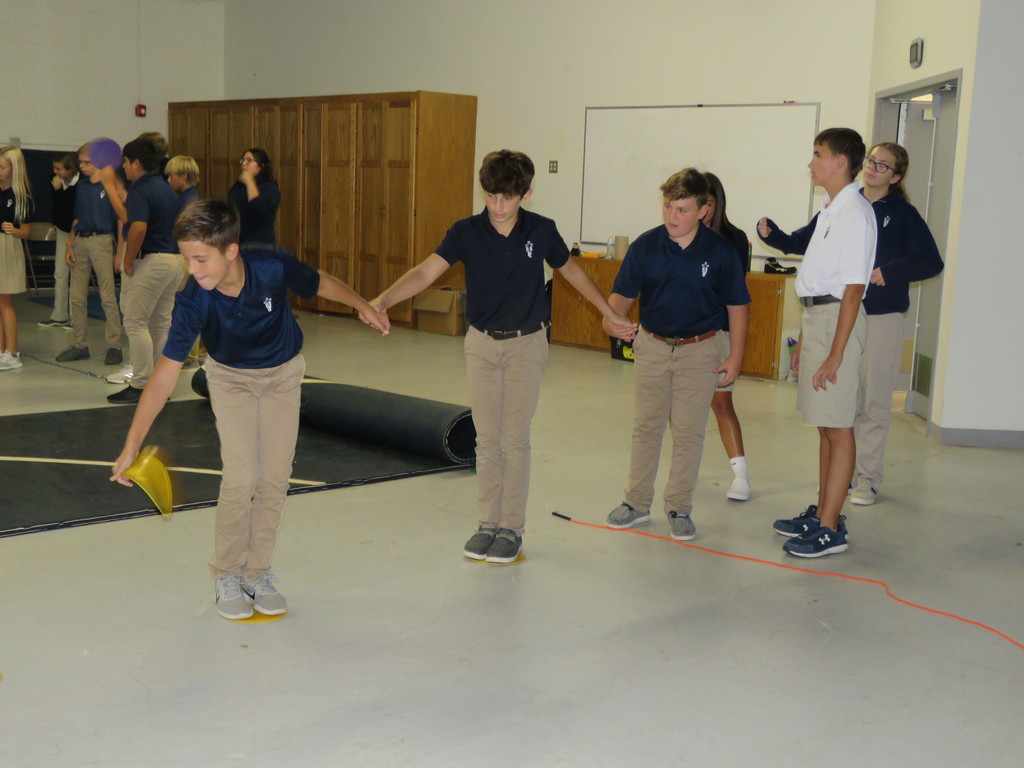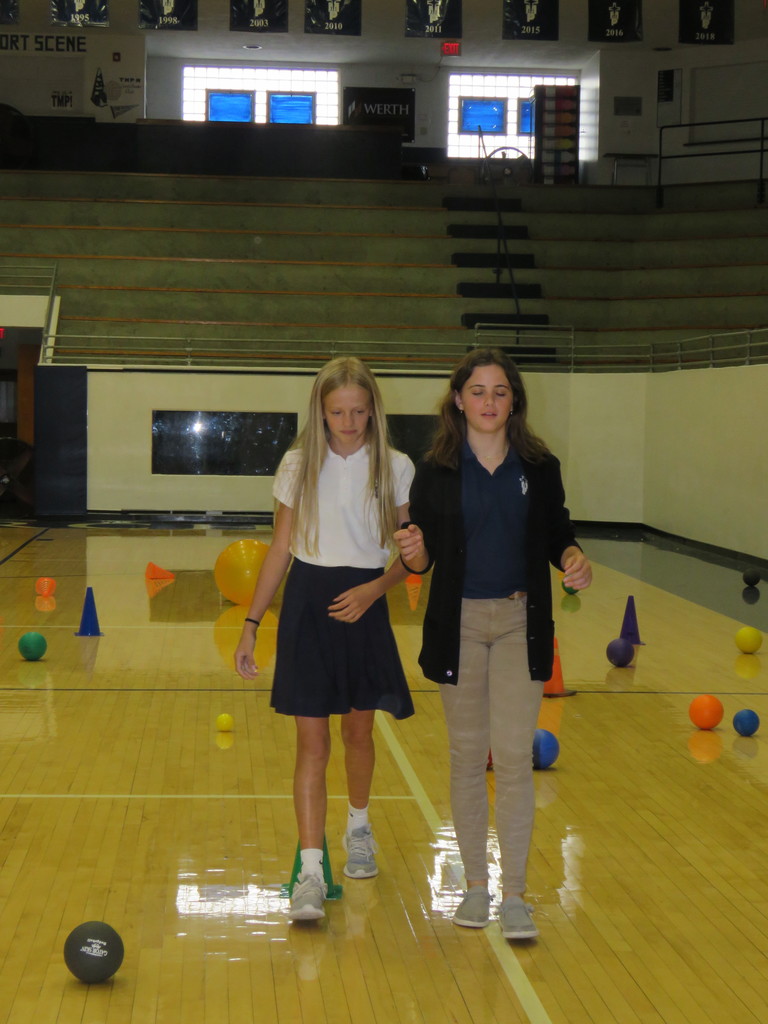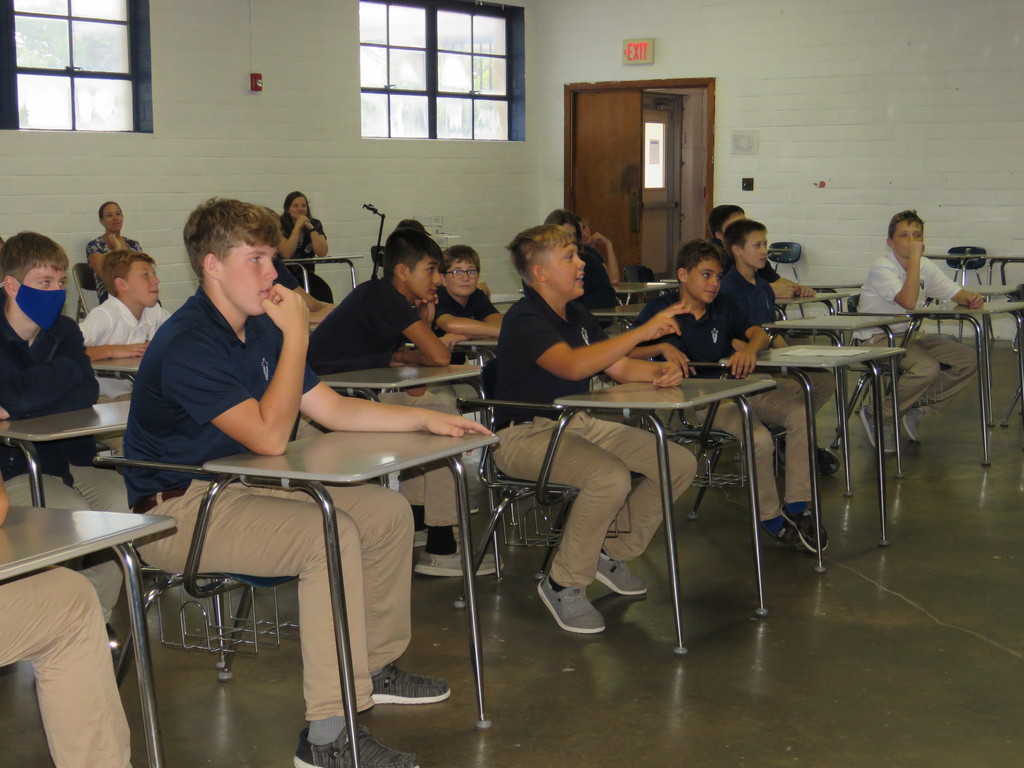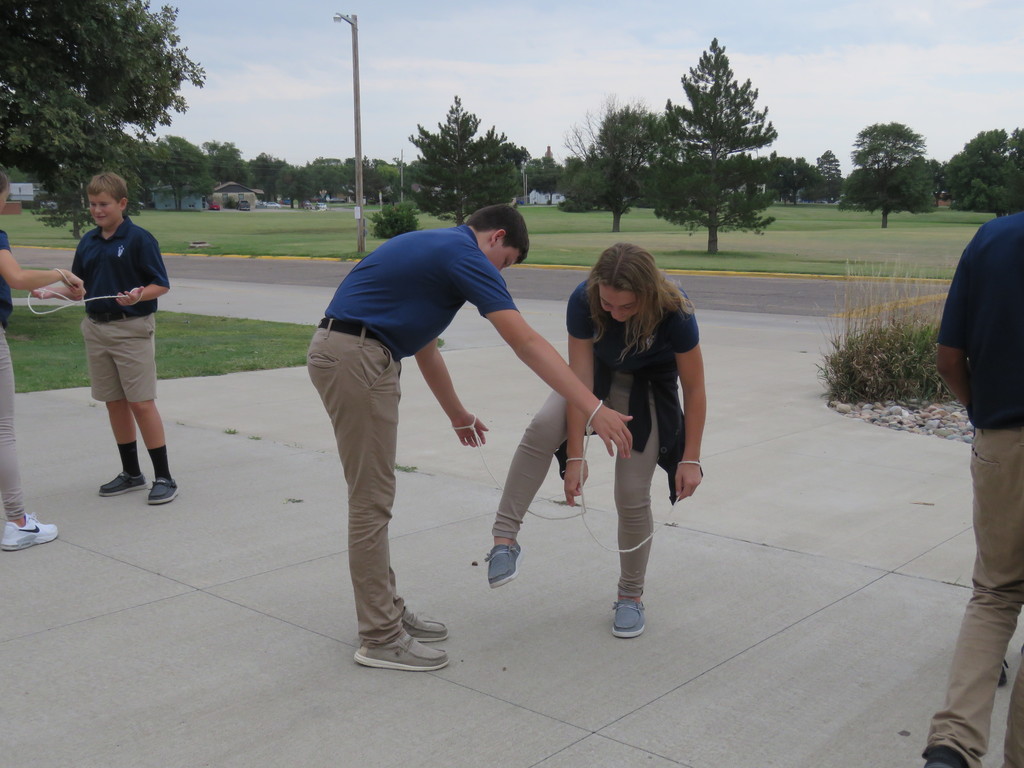 Even though it's Homecoming Week, the learning continues. In this photo, students in the Intro to Ag class conduct a DNA extraction lab. What does strawberry DNA look like?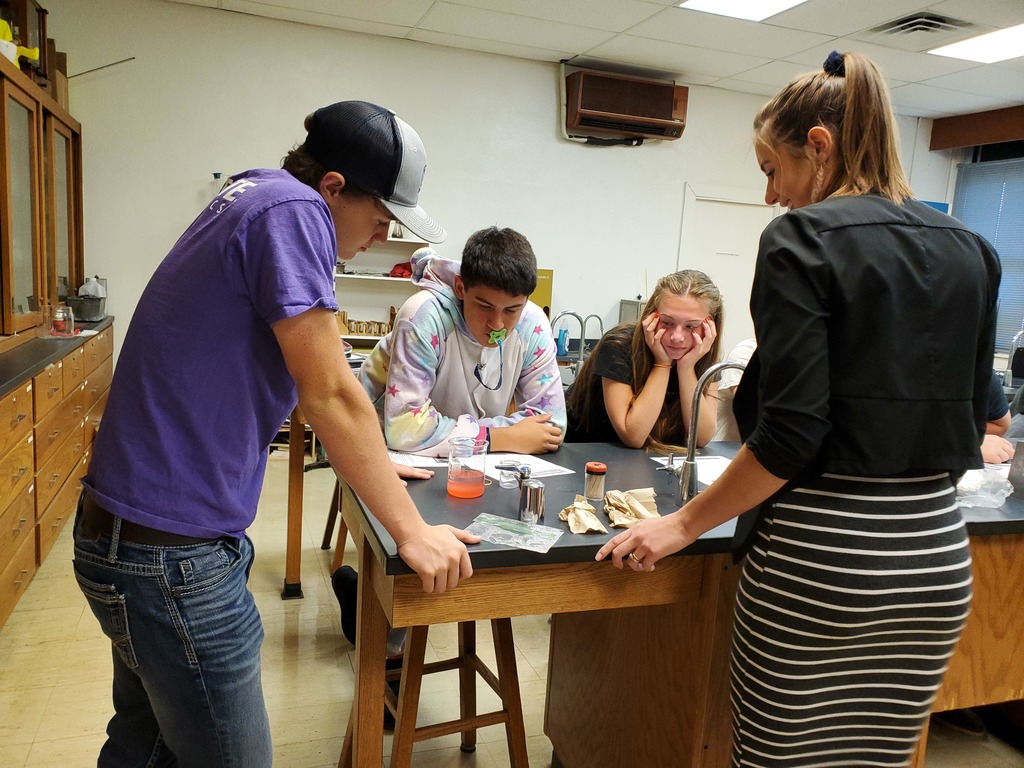 The Sophomore Class will be hosting a 'Free Will Donation' Bake Sale tonight at the Bonfire. They will have all of their goodies set up and ready to at 6:30 in front of the school.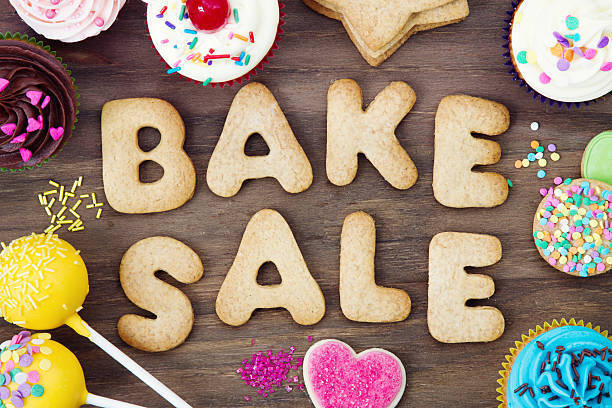 Join us tonight on the campus of TMP-Marian for candidate introductions and the Homecoming Bonfire!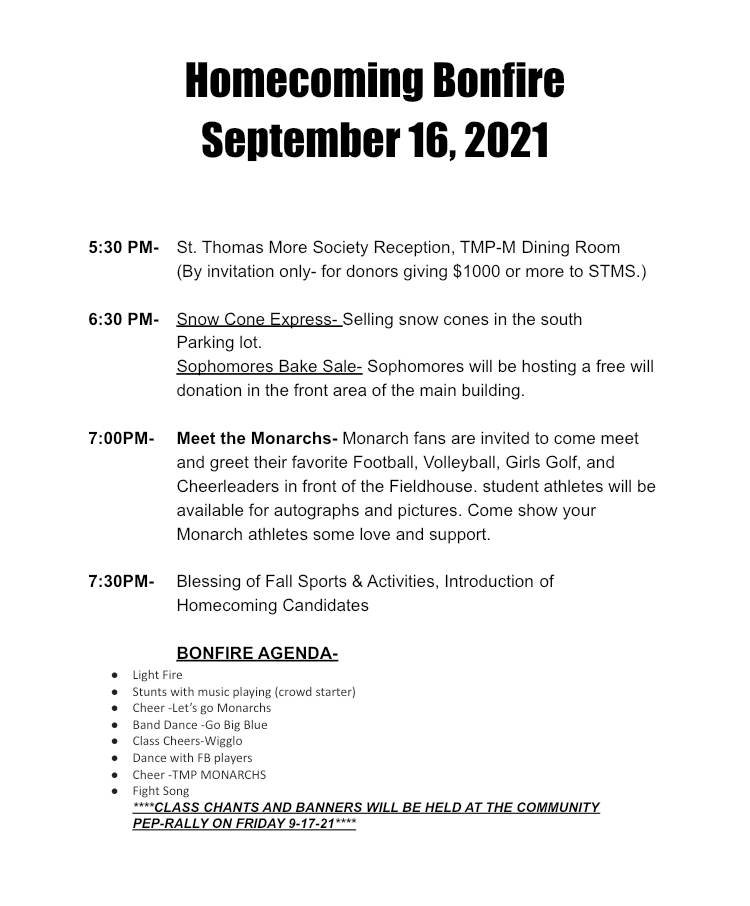 Come Join us for the Homecoming Pep-Rally!! ALL ARE WELCOME!! Friday, September 17th Al Billinger Fieldhouse @12:30pm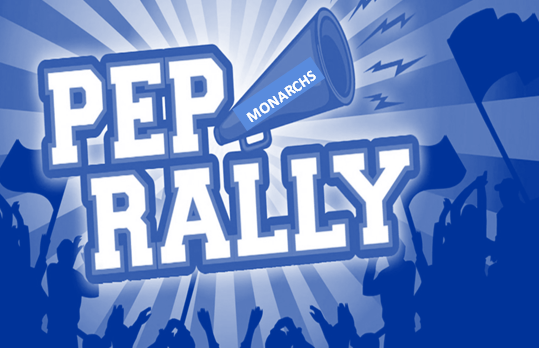 Homecoming shirts are in! Please stop by the school offices to get yours. *TMP students yours are in the office to grab. *HFE students your shirts will be sent home with you. Thanks for your support and we're excited to cheer on the Monarchs tomorrow!!

The seniors enjoyed a fun day building the senior class float and making many memories.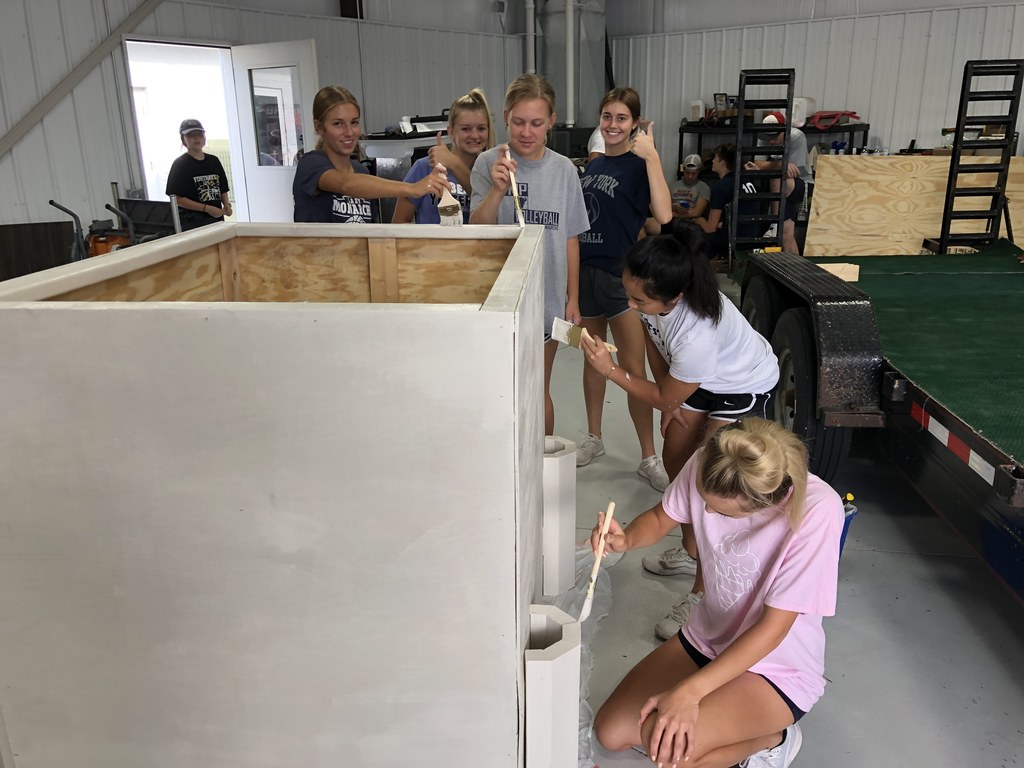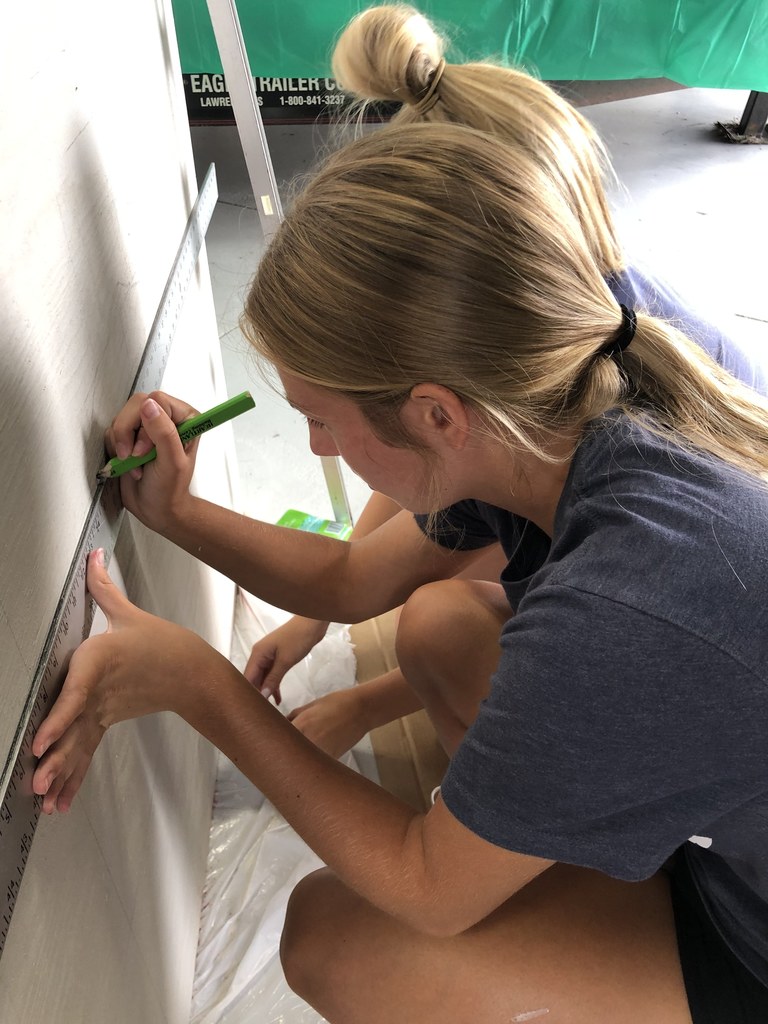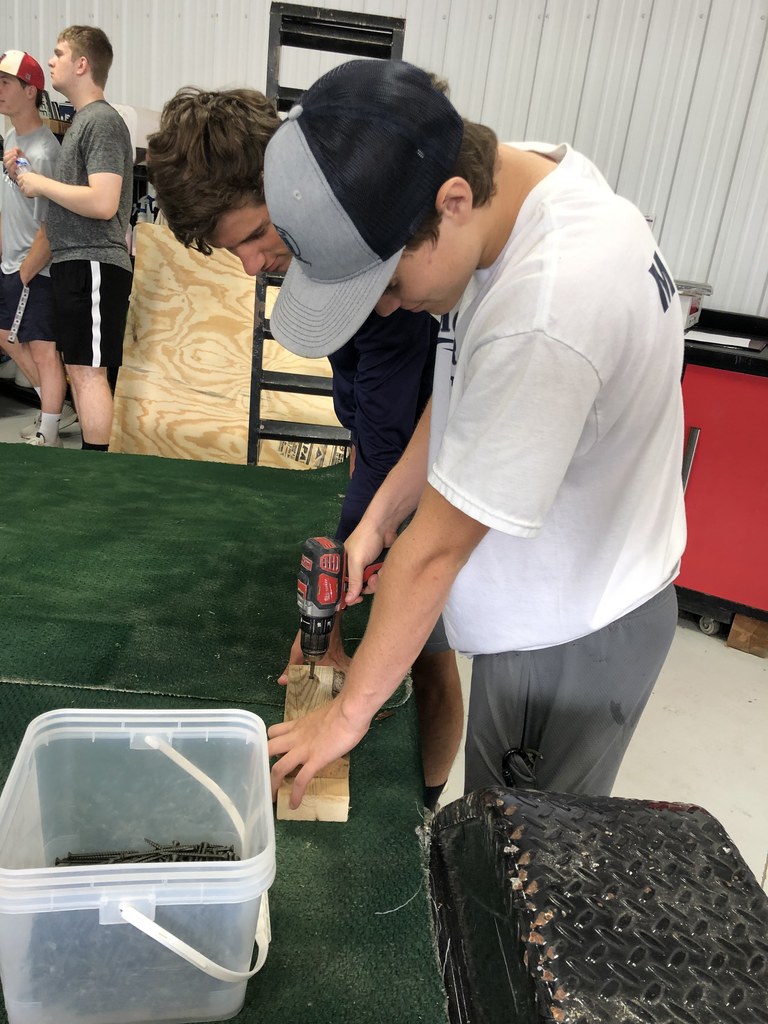 Congratulation to our first Junior Monarch of the Month WINNERS! This award is given two individual students per month who display leadership, stewardship, and kindness. The September winners are Taryn Beiker and Logan Dale!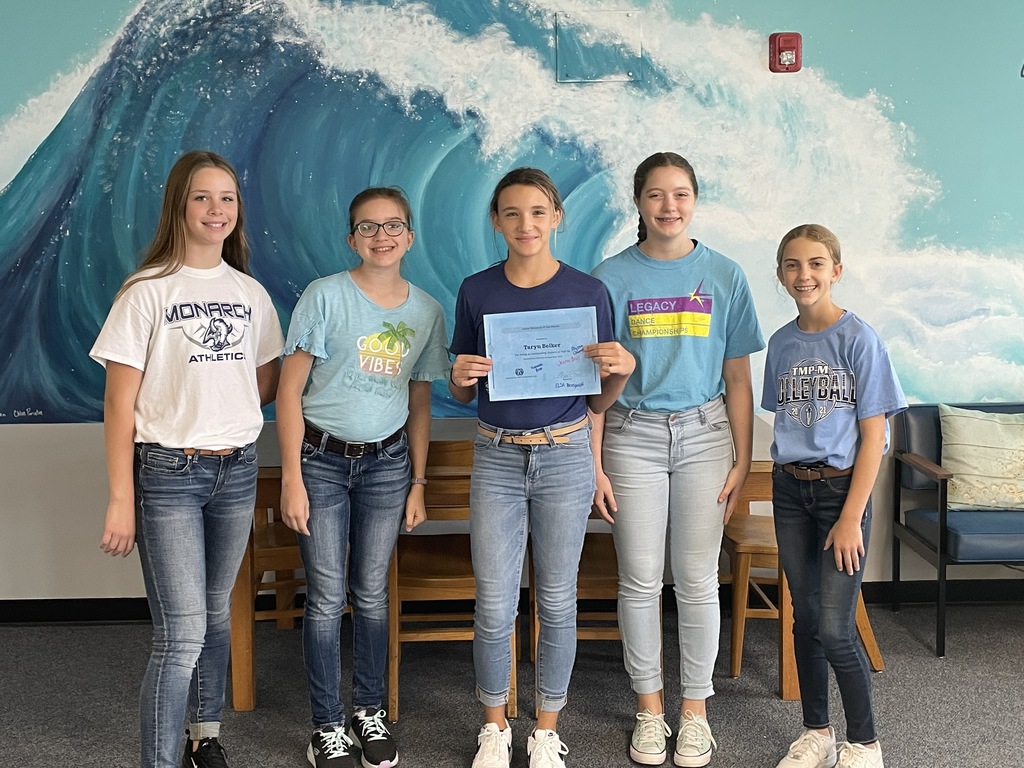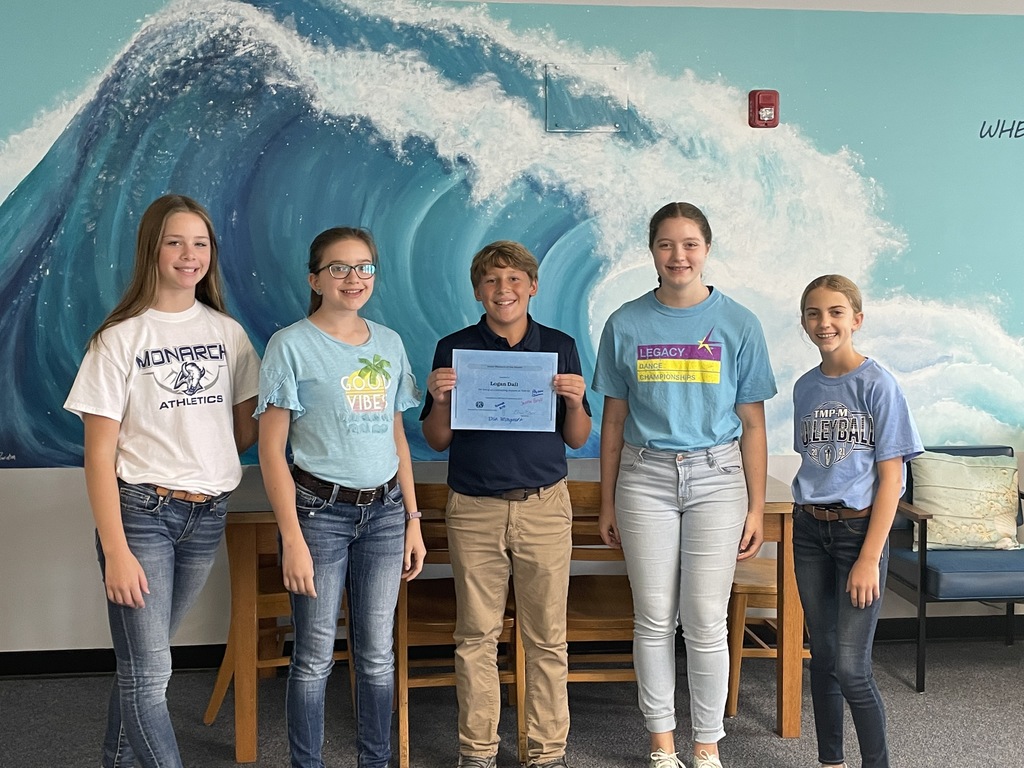 The 2021 TMP-M Homecoming Court, pictured from left to right, are: Jace Wentling and Kassidi Yost – Jace is the son of Trey & Rachel (Class of 1995) (Reynolds) Wentling and Kassidi is the daughter of Greg & Candace Yost. Lance Lang and Emma Dinkel – Lance is the son of Mark (Class of 1995) & Amanda Lang and Emma is the daughter of Danny (Class of 1993) & Jill (Class of 2000) (Hammerschmidt) Dinkel. Bryce Seib & Grace Pope – Bryce is the son of Brent & Jessica Seib and Grace is the daughter of Jason & Michelle Pope. Mark Rack & Izzy Speno – Mark is the son of Marvin & Jennifer Rack and Izzy is the daughter of Tim & Jessica Speno. Nick Herrman & Sophia Linenberger – Nick is the son of Troy & Tina Herrman and Sophia is the daughter of Stan & Jenny Linenberger. The 2021 Homecoming King and Queen will be crowned at halftime of the Homecoming football game on Friday, September 17th at Lewis Field when the TMP-M Monarchs take on the Plainville Cardinals at 7:00 PM.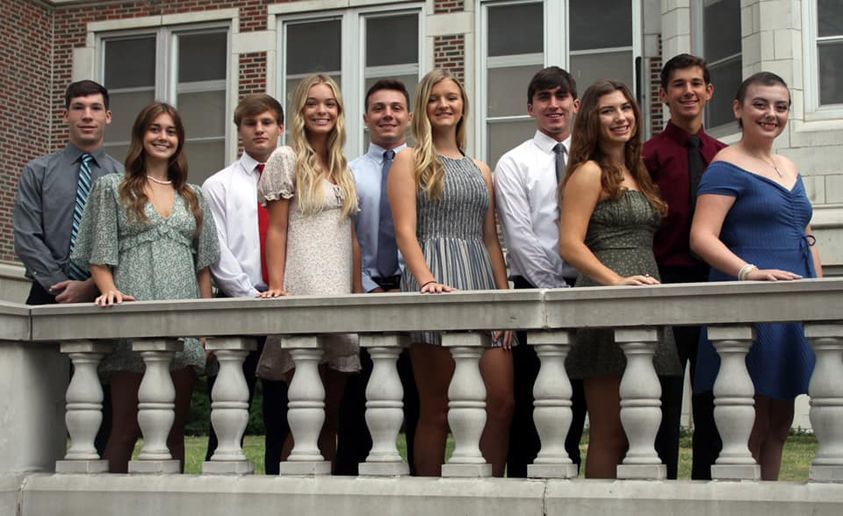 Faculty, Staff and Students grades 7-12 may participate in observance of World Suicide Prevention Day on Friday, September 10th.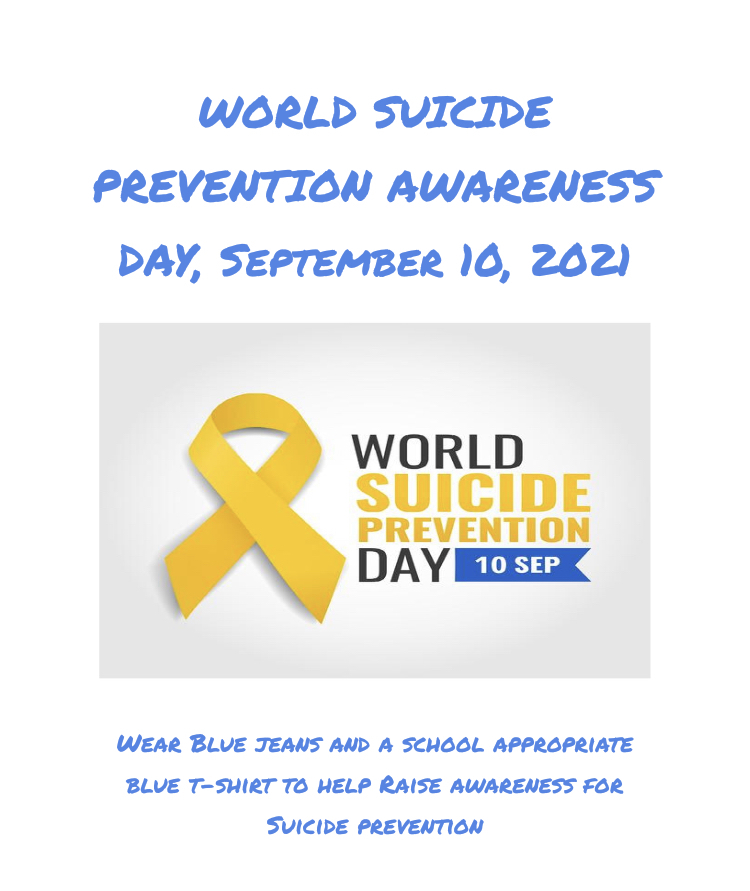 TMP-M Senior Receives National Awards Congratulations to Thomas More Prep-Marian High School senior Julia Meitner, who was named as a 2022 National Hispanic Scholar by The College Board. Meitner also was named as a 2022 National Rural and Small Town Recognition Scholar by The College Board. Each year, the National Hispanic Recognition Program recognizes between 5,000 and 7,000 academically outstanding Hispanic/Latino high school students nationwide who excelled on the PSAT administered during their junior year and scored in the top 2% of more than 400,000 eligible students. Honorees must meet a regional standard score, have a cumulative GPA of 3.5 or higher and be of at least one-quarter Hispanic or Latino descent. The National Rural and Small Town Recognition Program recognizes students for the same PSAT score criteria and GPA academic performance, but also recognizes the student's community and school size. In addition to the national recognition honor, Meitner is a member of several organizations at TMP-Marian, including Key Club, co-editor of the yearbook, stage manager of theatrical performances, Monarch Music, and Spanish Club. She plans to study engineering in college. TMP-Marian is proud of Julia's accomplishments. We wish her the best in her senior year and post-secondary career. God bless and Go Monarchs!
https://drive.google.com/file/d/1C6esJK55J7bKhGWDc4qJt-FDnSJ_CbfE/view?usp=sharing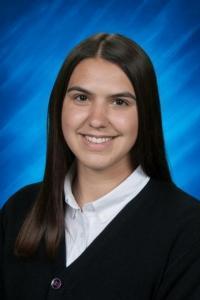 Updated Covid Precautions Take Effect Sep. 7 In conjunction with all Ellis County Schools and the Ellis County Health Department, TMP-M will follow these quarantine protocols: -If your child is sick, do not send them to school. -If someone in the household is awaiting test results for COVID-19, do not send any of your children to school while you wait for the results. -If your child is asymptomatic but you plan to have them tested for COVID-19 in the next two days, do not send them to school. Keeping them home from school prior to testing will remove subsequent quarantine from a positive test. -If you are notified that your child is a close contact with a positive case, they will be required to quarantine for ten days from the date of contact. -Individuals will not be allowed to test out of quarantine. -If both parties are wearing a mask for the duration of contact and social distancing of at least 3 ft is maintained, quarantine may not be enforced. -If your child is vaccinated and remains asymptomatic, they may stay in school and activities. -Face masks will remain optional.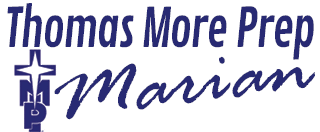 These girls are ready to cheer their first game of the season! Go Monarchs!!!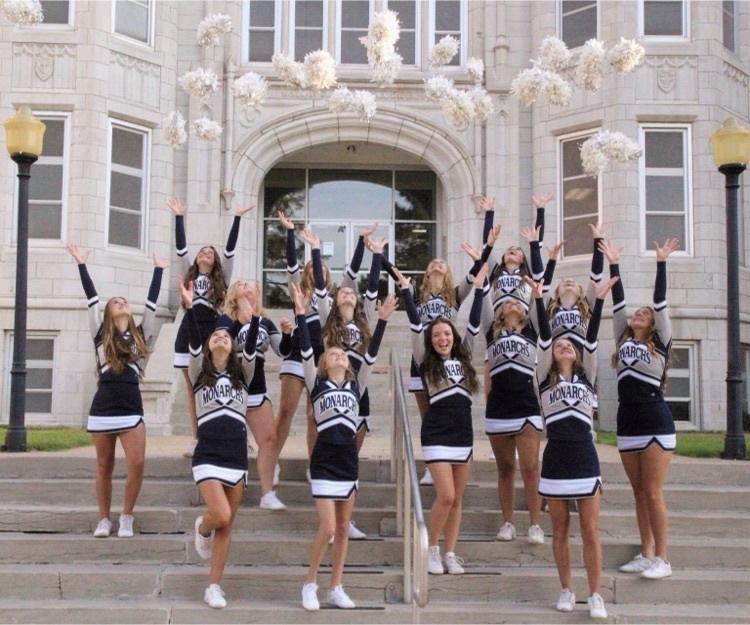 Friday (tomorrow) is school picture day. HS is in winter formal and JH is in regular uniform. If you didn't get a picture packet handed out at enrollment, there are extras in the office.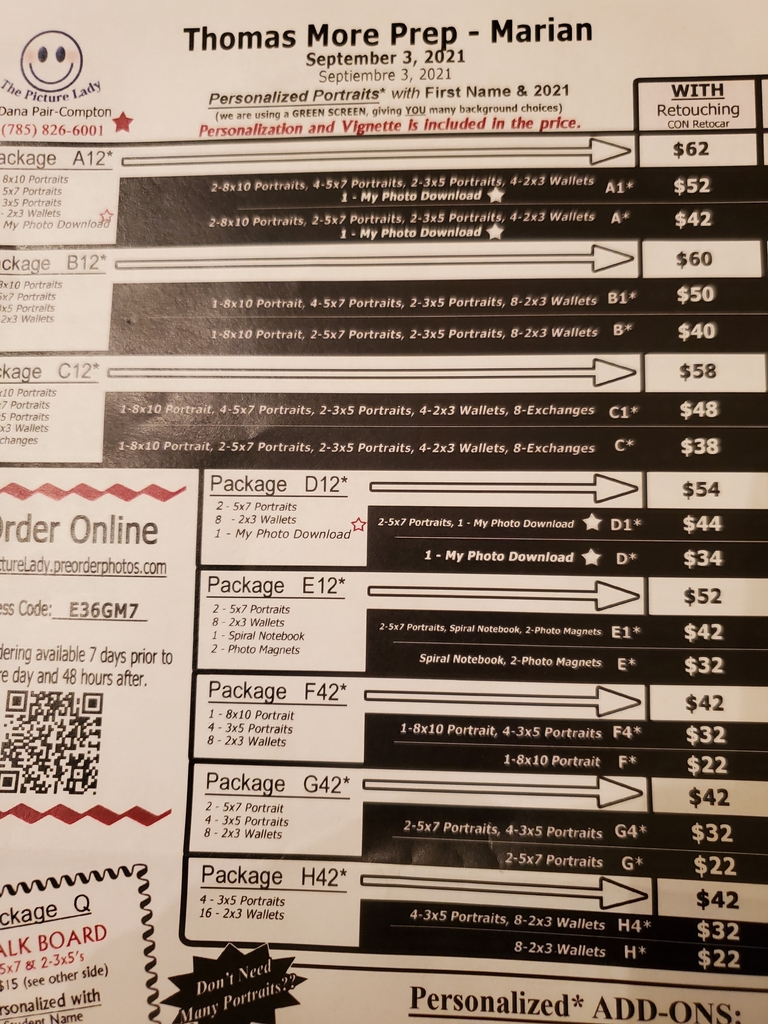 Fr. Andy Hammeke and Fr. Elias Chinzarra surprised the students yesterday when they showed up in the dining hall. What a great way to start building relationships and getting to know the students. TMP-Marian is blessed to have both of them on our team this year.