The phone system at TMP-M is down. We are working on the situation. If you need assistance please email
office@tmpmarian.org

TMP-M high school students and teachers spent today's house time giving back to the school and providing some "House Cleaning" throughout different areas of the school. Thank you for all your hard work and service to TMP-M!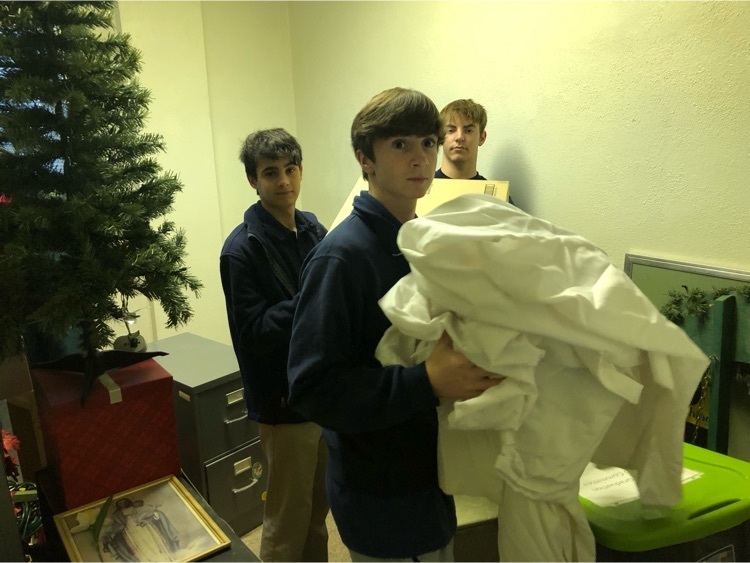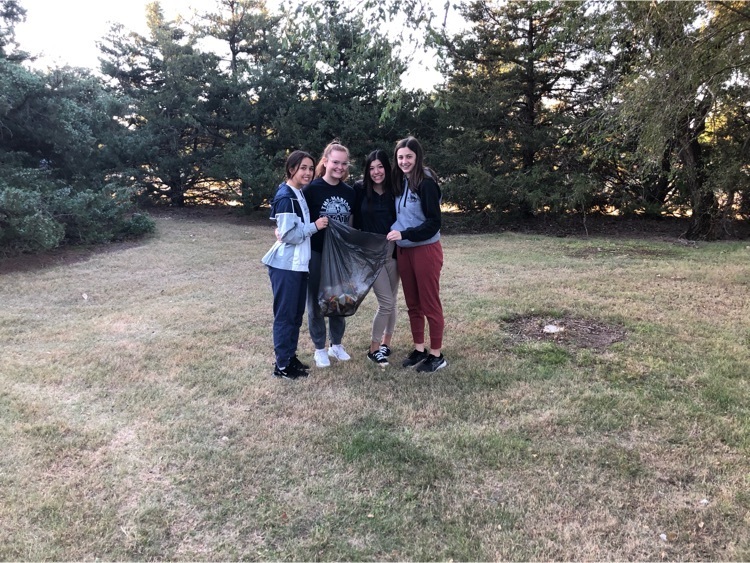 The TMP-M girls golf team made up of Ella Brummer, Emma Dinkel, Madelyn Rozean, Alexis Mackey, MyKayla Romme, and Ashley Hipp will head to Hesston on Sunday to participate in the 3-2-1A State Golf Championships on Monday and Tuesday. The girls are coached by Jeremy Coulter and Matt Berens. God bless and Go Monarchs!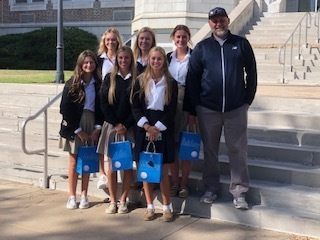 All of us in FCA wishing Girls Golf good luck at state!!⛳️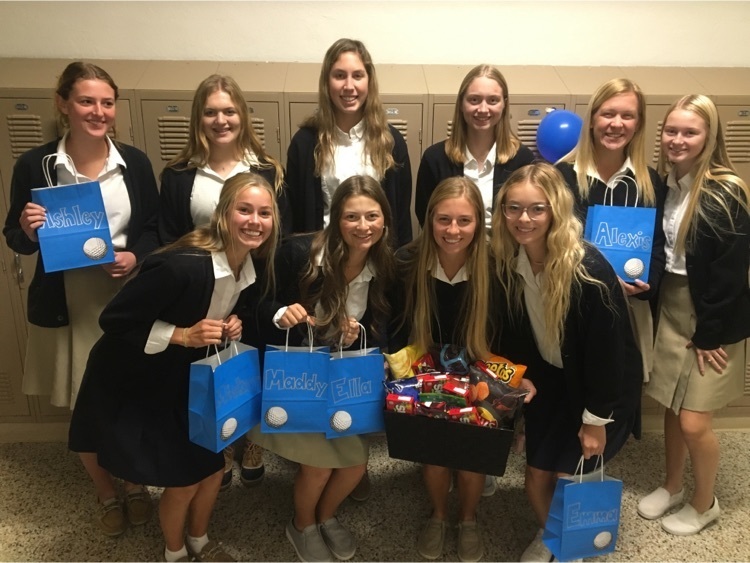 Freshman Giselle Ontiveros turned 15 on Friday, October 15. She received her TMP License Plate from seniors Samantha Zimmerman and Sophia Balthazor.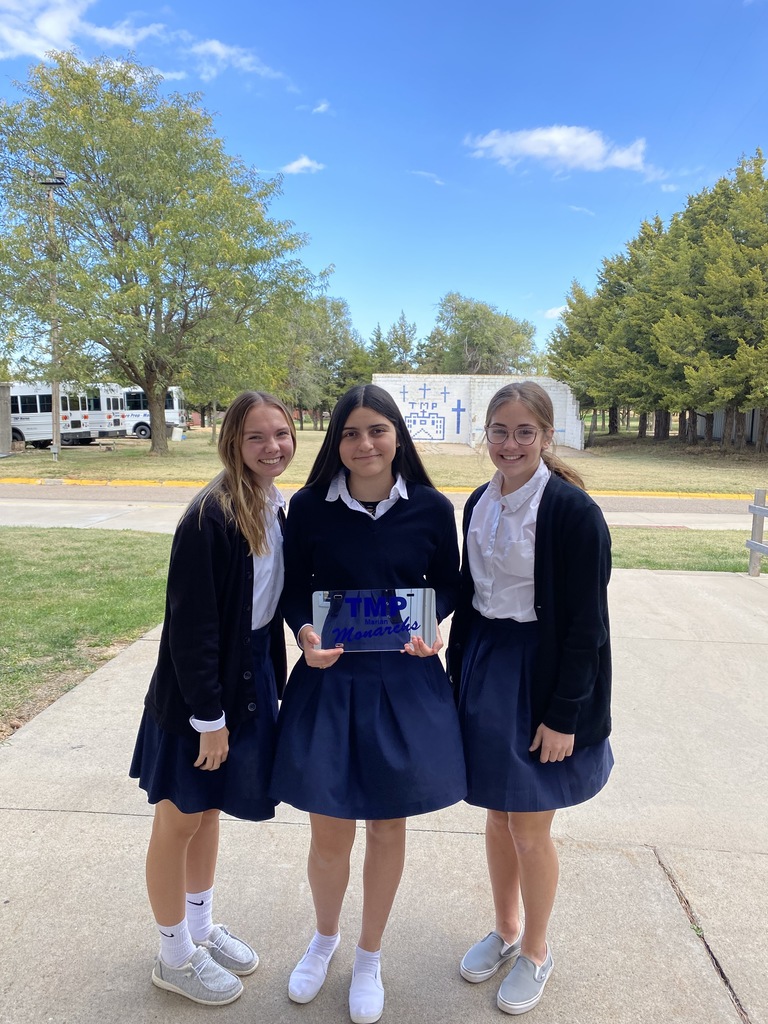 Yesterday, TMP-M Junior High participated in spirit dress to celebrate the conclusion of the fall sports season. Football ended the season undefeated, volleyball girls A, B, and C teams all went undefeated in MCEL, and cross country also medaled many runners in league competition. Way to go, Monarchs!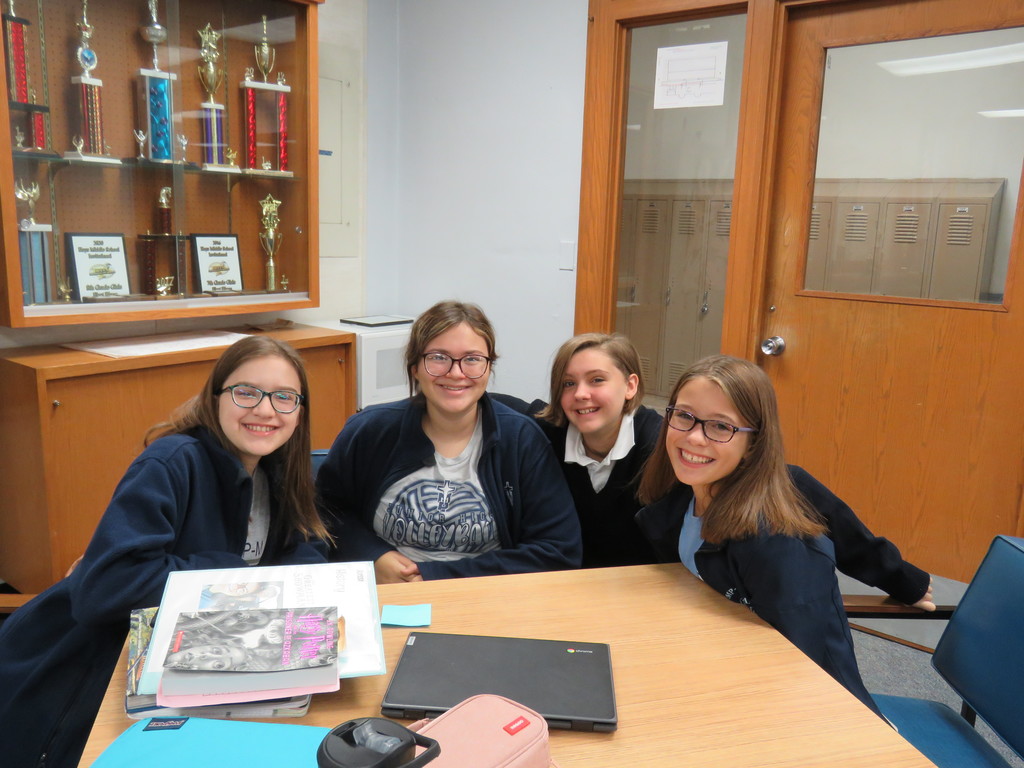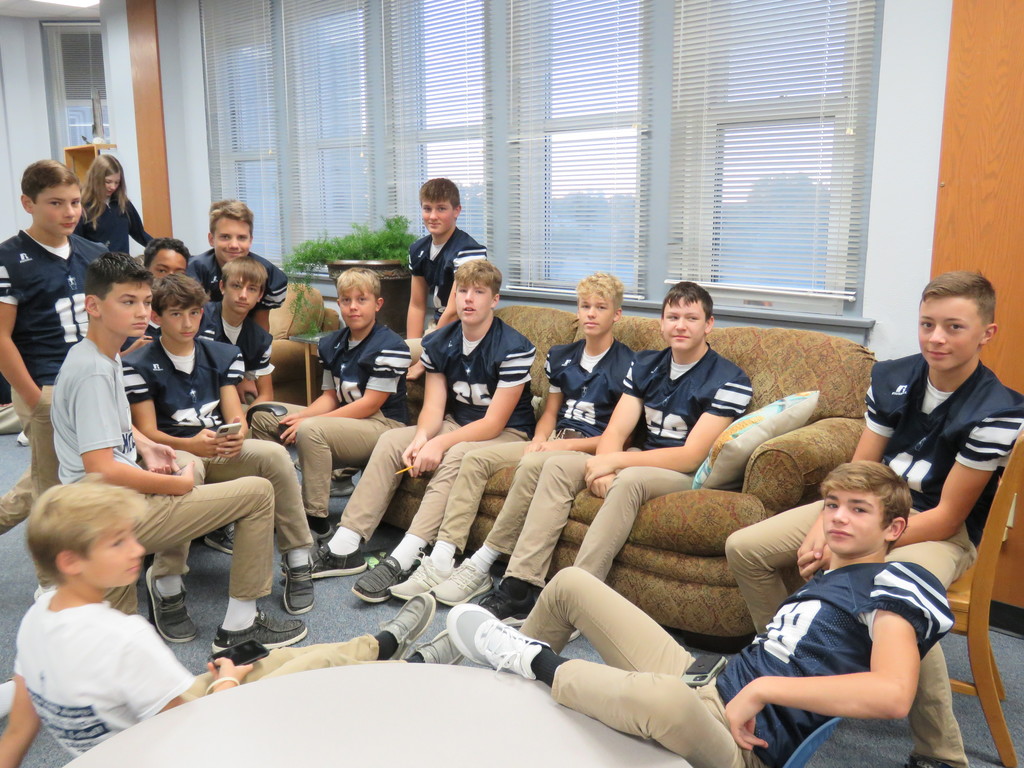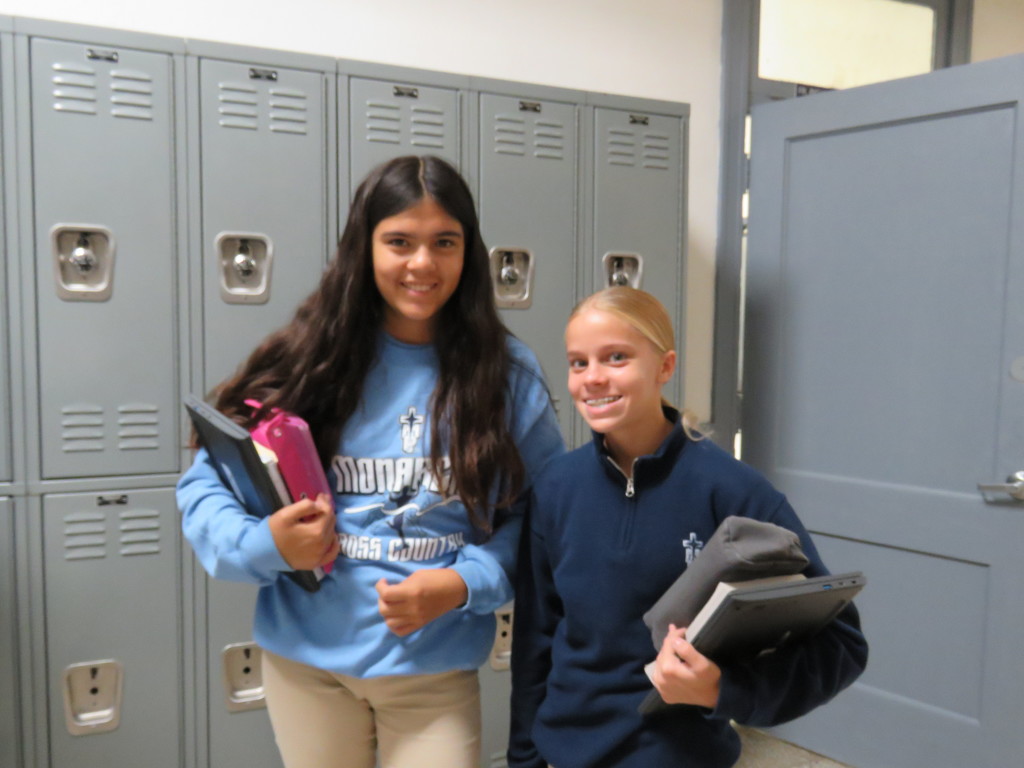 The TMP-M PTF Soup Supper is Sunday 10/24, 4-7 PM in the dining hall. Free will donation support the PTF organization. Chili, Green Bean Dumpling Soup, Turkey Sandwich, Cinnamon Rolls and beverages are on the menu.

Congratulations to our SWAGS Monarchs of the Month. SWAGS stands for Smile, Welcome, Acknowledge, Greet, and See. Thank you to these Monarchs who make are school a brighter place! Student - Mia Lang Staff - Amy Hudson Faculty - Chelsie Niehaus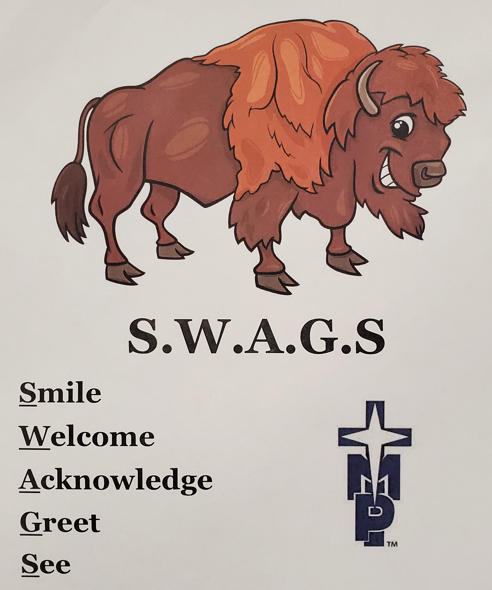 Thanks to beautiful weather Tuesday morning, TMP-M Junior High students and teachers were able to enjoy Mass in the grotto.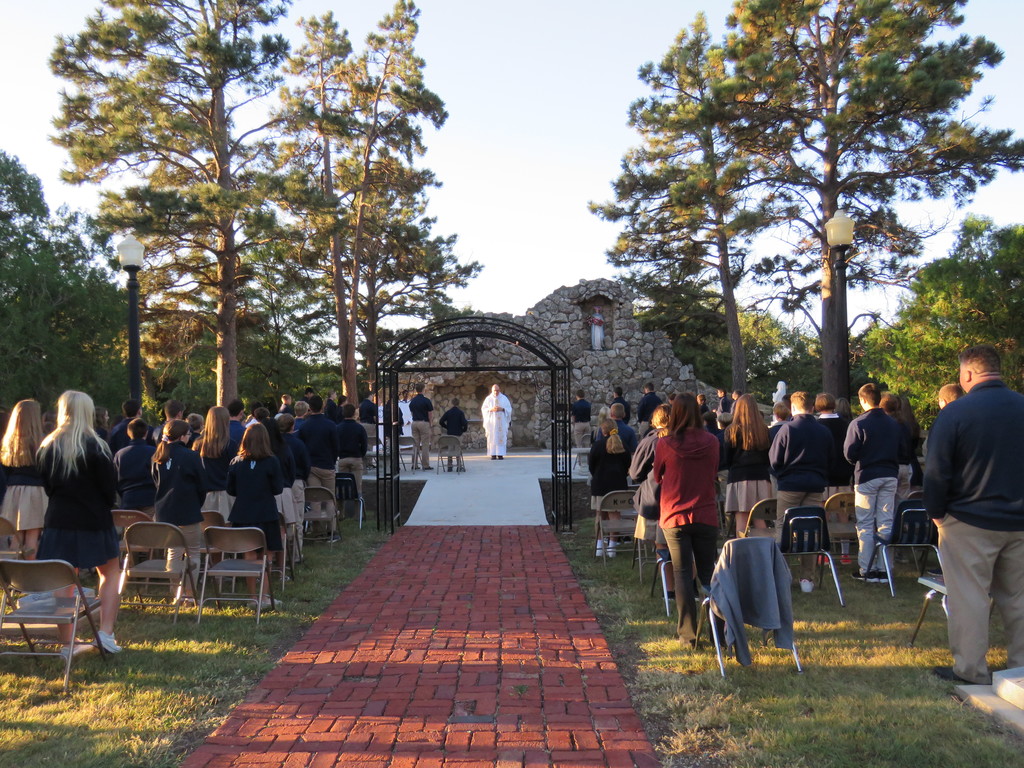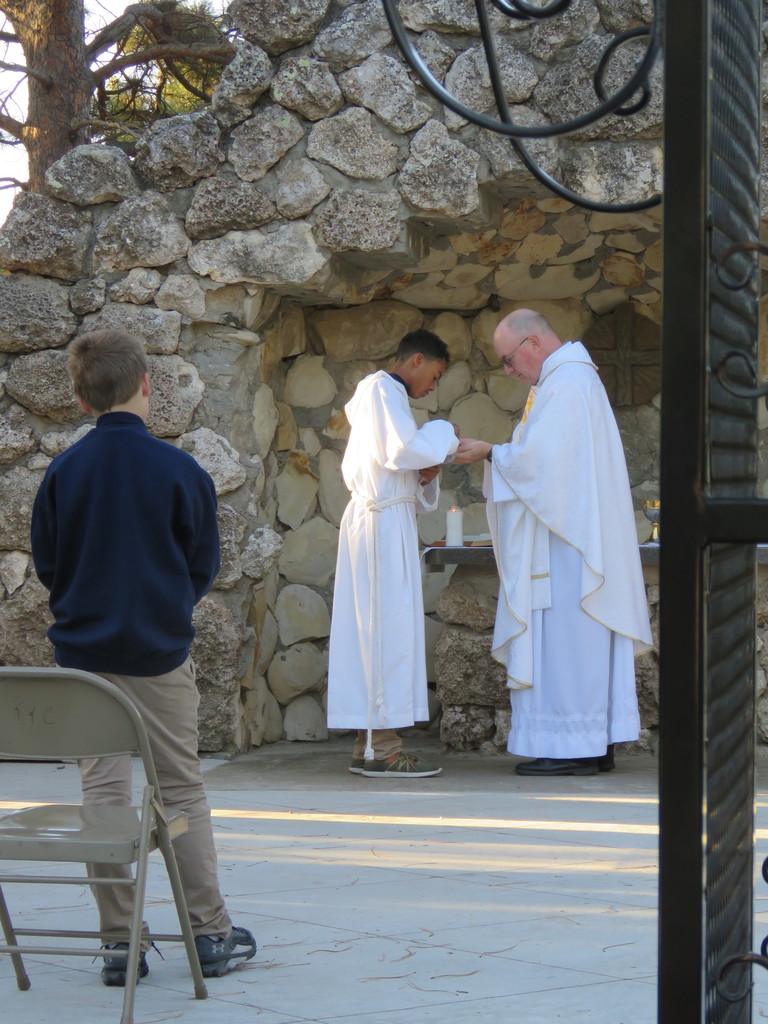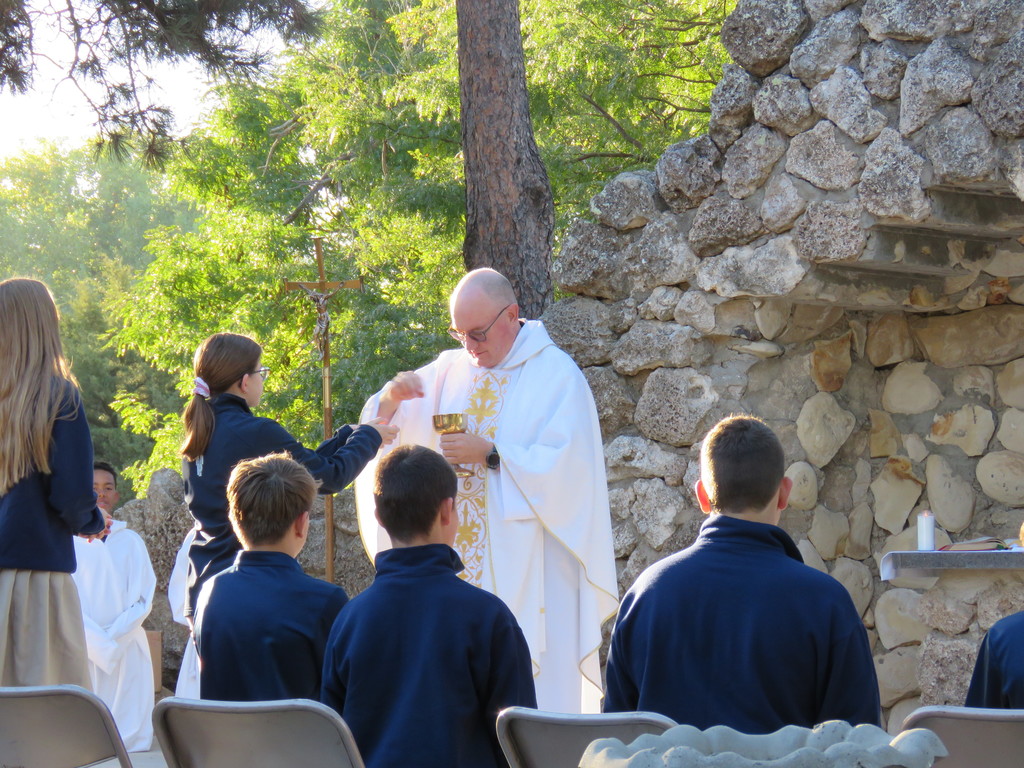 Congratulations to the new members of the TMP-Marian Chapter of the National Honor Society for the 2021-2022 school year!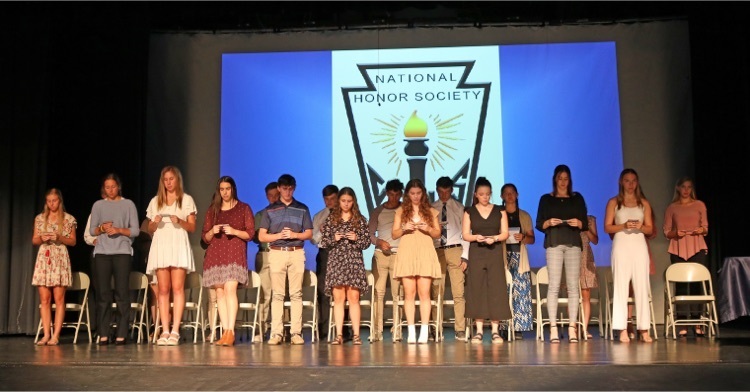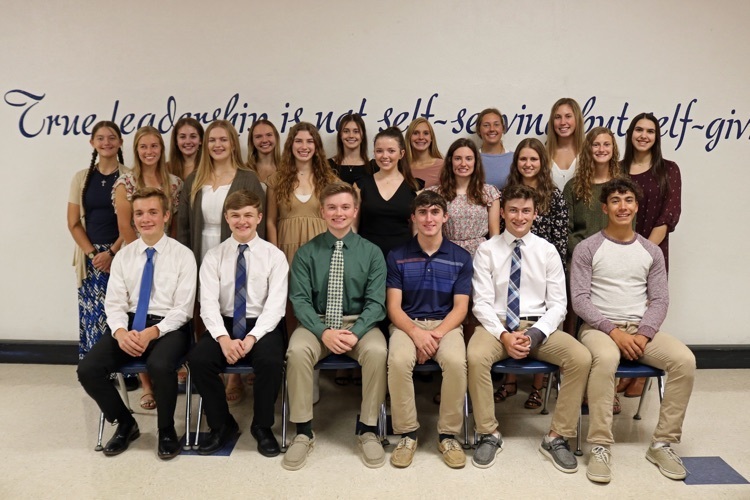 Anatomy students have their brain caps on this week in Ms. Stroyan's class!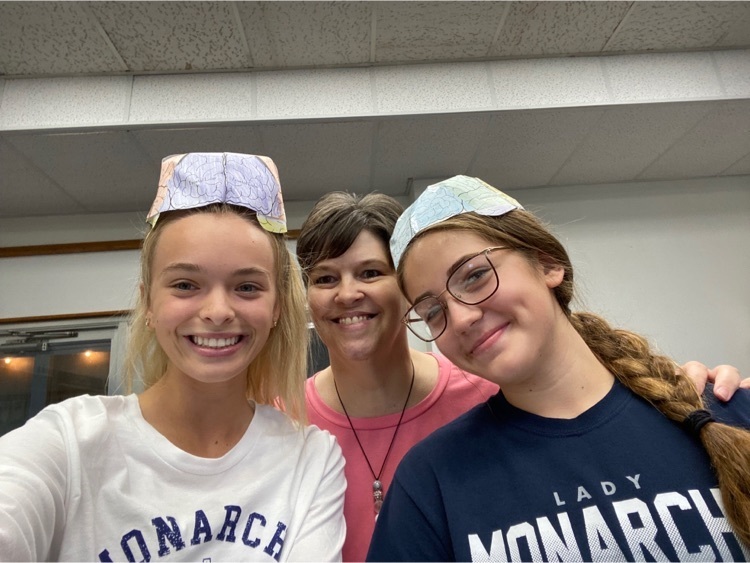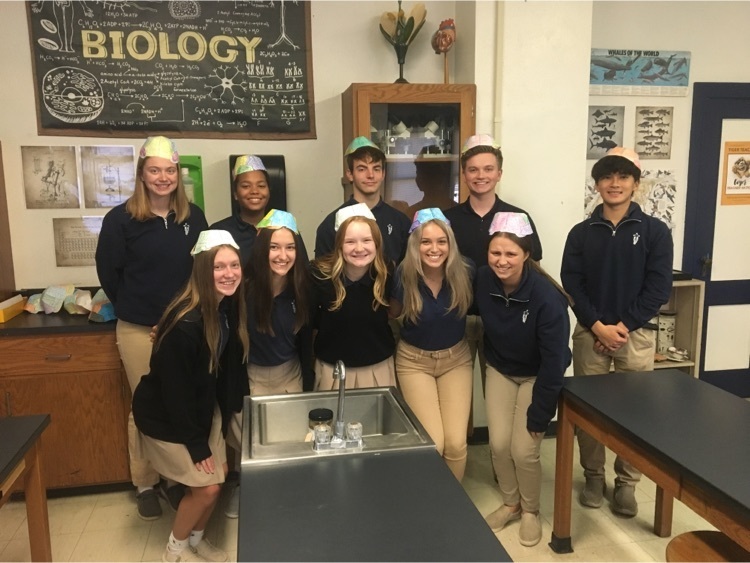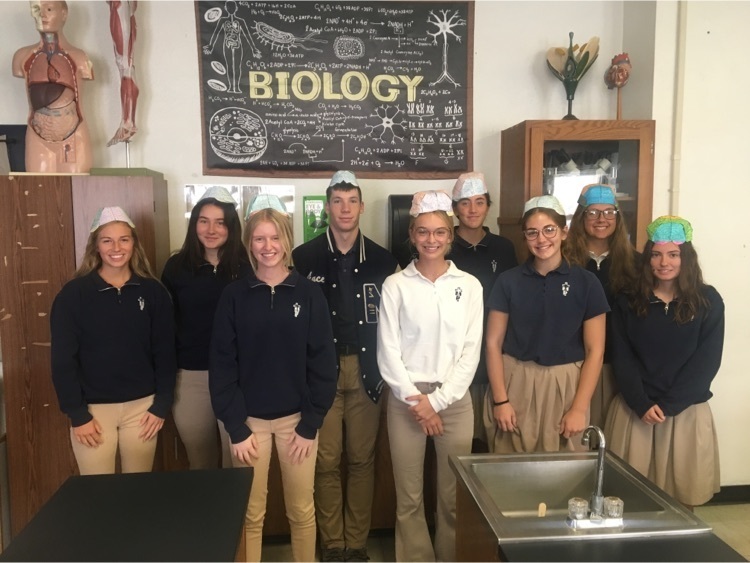 Come out and support the Lady Monarch Volleyball Team as they take on the Hays High Indians on Thursday, October 7, 2021. Seniors will be honored before the start of the varsity game. Junior Varsity start time is 5:00, don't forget to wear your pink and pack the pit.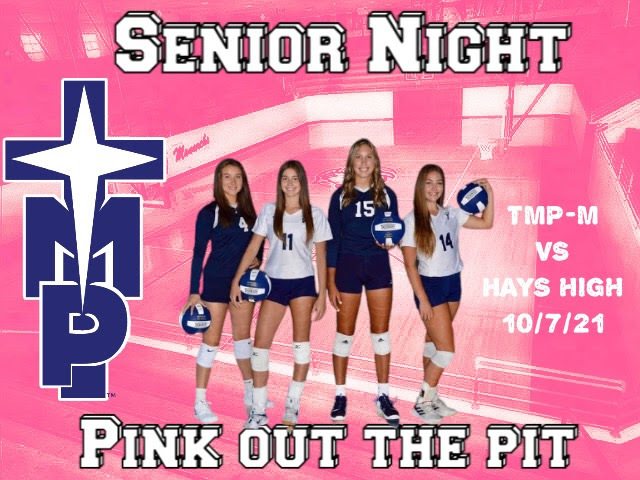 NHS Induction Ceremony is tomorrow evening! Cookies and punch will follow in the Dining Hall!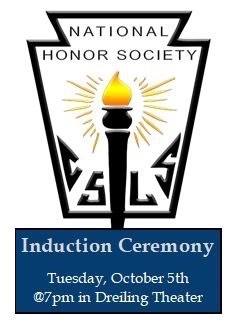 Come out and support the Lady Monarch Volleyball Team! Senior Night, Thursday, October 7 Game Time 5:00 p.m. -Al Billinger Fieldhouse TMP-M vs. Hays High (JV followed by Varsity) Seniors will be honored before the start of the Varsity game. "Pink Out the Pit" and show your Monarch Pride!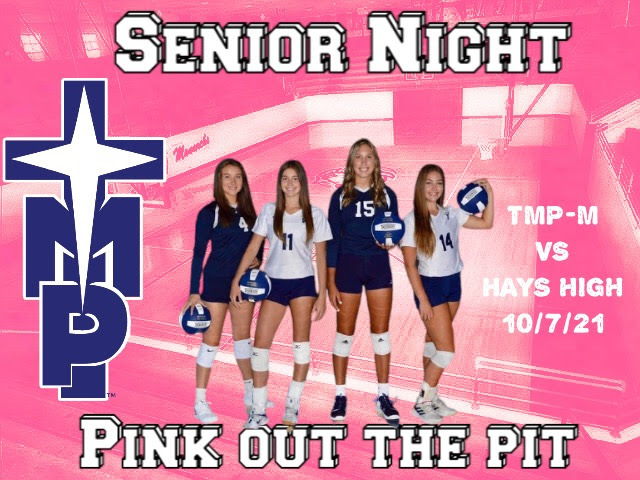 Thomas More Prep-Marian is excited to announce the hiring of Rick Binder as a high school religion teacher. Rick has worked the past 17 years as the youth minister at Immaculate Heart of Mary Church (IHM) in Hays, leading CYO and youth groups in a variety of activities, prayers, mission trips, service projects, and fellowship. Rick grew up on a family farm in Hays. Along with his wife, Gayla (Lohrmeyer), they have also run a dairy and grain farm over the years. Rick and Gayla have 4 children and 9 grandchildren (with one more on the way). Rick currently oversees the Family Life/Respect Life Offices for the Diocese of Salina. While teaching at TMP-Marian, he will maintain that role, stepping down from his youth ministry duties at IHM. "I am looking forward with great anticipation to this opportunity to be in the classroom every day and to be part of a great Catholic Community at TMP-Marian," said Rick. "It has been my experience that in preparing to teach others about our faith, I myself have grown in knowledge and understanding of God in my life. Now I feel truly blessed that I will have the opportunity to do that on a daily basis." Rick will work with Bill Meagher, TMP-Marian Campus Minister, to transition teaching duties during October, while still being available to help IHM ensure a successful transition of their youth ministry program. "The TMP-Marian and Hays communities know Rick Binder very well," said Principal Chad Meitner. "We couldn't be getting a better Catholic gentleman and catechist to walk alongside our students in their journey of faith."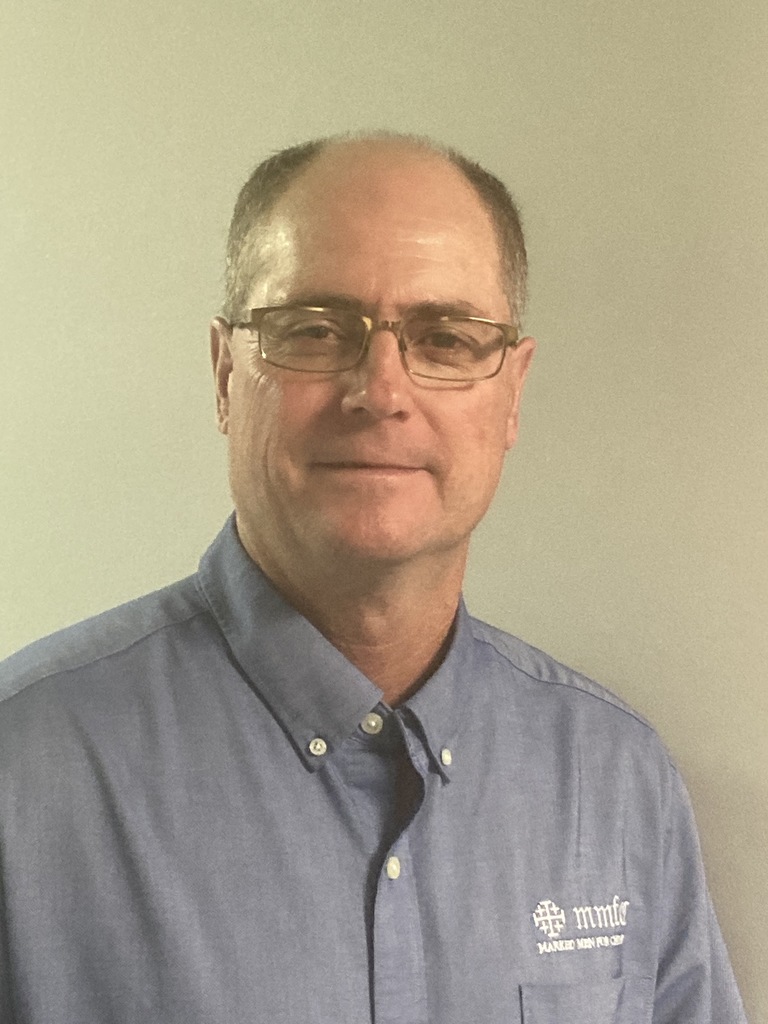 Fellowship of Christian Athletes September Athlete of the Month: Kade Harris
Fellowship of Christian Athletes September Athlete of the Month: Kade Harris
Fellowship of Christian Athletes August Athlete of the Month: Jessica Herrman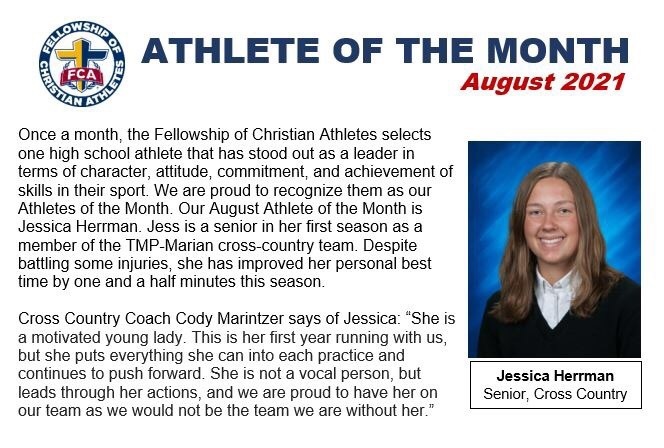 Common Ground delivered several boxes of stuffed animals to the Emergency Room for little kids who are admitted! Thank you to all who contributed!!